Minnesota Whitecaps, welcome to the National Women's Hockey League! After three exhilarating seasons in which three different Isobel Cup champions were named, the league finally has a new team in addition to the "Founding Four". And while NWHL proponents knew that increasing the number of hockey clubs was always inevitable, it makes the introduction no less exciting. We had been waiting with bated breath for a new team to arrive, and that team is now here.
We use the word "new" rather loosely. Even though NWHL League Founder and Commissioner Dani Rylan officially welcomed them as an expansion team to the league on May 15, 2018, the Whitecaps were already is existence as an independent women's professional hockey team for years prior. Based out of the Minneapolis-St. Paul area, the team was initially established in 2004 – well before the NWHL was even a glimmer in anyone's eye. But with Rylan's acute sense of pinpointing markets for the league, you knew that Minnesota was a locale she long wanted to be within.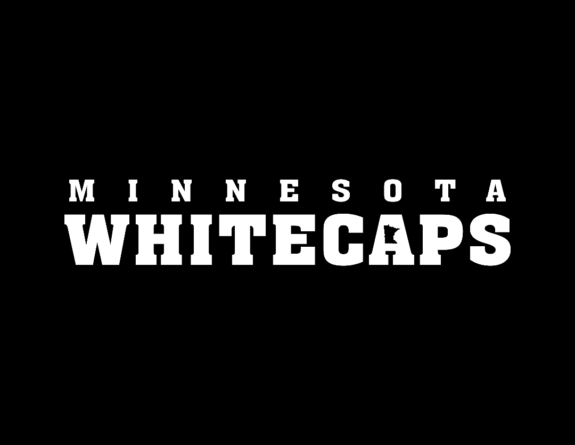 "We are ecstatic to welcome Minnesota to the NWHL," stated Rylan via league press conference. "Minnesota is an essential part of women's hockey in North America. When you consider all of the talented players in this area and the passion this community has for the game, the Whitecaps are going to be incredible on and off the ice. The women's hockey players of Minnesota are among the best in the world at what they do and now they'll have an opportunity to play professionally. After all, the young girls of this state should be able to dream as big as their brothers. Having Minnesota in the NWHL expands our national footprint and grows our game in so many ways. This is a monumental step for the NWHL."
Rylan was spot-on with her assessment of the rich hockey history housed within Minnesota, and did not need to be a seer in order to recognize the importance of garnering this particular market. What she has done however, was add the team to the league at just the right time. That certainly took a sense of foreknowledge and ingenuity.
Minnesota Is Already Chock Full of Talent
It will be interesting to see how the NWHL Free Agency period – which commences June 1st – impacts what players make Minnesota's 2018-19 inaugural NWHL squad, and how many of the current Whitecaps are kept on the team. NWHL rosters are allowed a maximum of 25 players. A look at Minnesota's 2017-18 roster listed a total of 38 players. Obviously some whittling down will need to be done.
More than that though, Minnesota is bound to become a destination for numerous current NWHL players who have not been previously associated with the Whitecaps team. Buffalo Beauts captain Corinne Buie is originally from Edina, Minnesota. Arguably the best goaltender in the NWHL today, Amanda Leveille was in attendance at the Whitecaps press conference and won three NCAA championships at the University of Minnesota. Olympic gold medalist and Boston Pride skater Gigi Marvin hails from the legendary hockey town of Warroad, Minnesota. Beauts defender and former Olympian Lisa Chesson spent time with the Whitecaps previously too.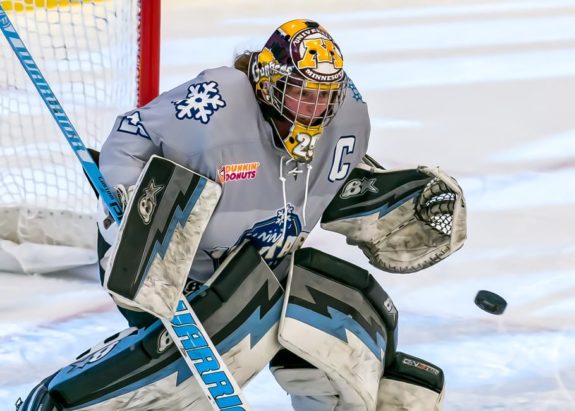 Point being, there is a plethora of current or recent NWHL players who have ties to the State of Minnesota. Some – maybe even a majority of them – would find it quite lucrative to set up shop with the newest team in the league. Minnesota is an ideal destination, and the Whitecaps would be an ideal team to play for.
What Current NWHLers Are Saying
These are exciting times for the NWHL and women's hockey in general. But they are also exciting for the players themselves. Slowly but surely, more opportunities are presenting themselves in the league, and the summer is still very, very young.
THW wanted to know what current NWHL players from around the league felt about the league's addition of the Whitecaps. We checked with players from each of the original four teams. Here is what they had to say:
Jordan Ott, 2017-18 Buffalo Beauts defender: "I am thrilled to hear that the NWHL will be expanding to Minnesota this upcoming season. Every step that is made to expand and grow the game of hockey, particularly for women and girls, is a tremendous leap forward. This expansion is hopefully the first of many more to come in the future. Adding teams to the league allows more and more women to participate in the game at a high level and become role models for young athletes. I am proud to be a part of a league that shows so much promise and drive to break down barriers and continue to improve in the years to come."
Alyssa Gagliardi, 2017-18 Boston Pride defender: "It's incredibly exciting news about the Minnesota Whitecaps joining the NWHL. It's fantastic not only for the league but for all of women's hockey as we continue to grow and expand to different markets. The cool part is that the Whitecaps have been around a long time and they're a well established and well run organization already. I'm really excited we're able to have the "State of Hockey" officially join the League and take that next step to give future generations of players more places to dream big."
We are so proud to have the Minnesota Whitecaps join the NWHL. We will work together to continue your legacy and advance the game. pic.twitter.com/kTyqcTxeNH

— NWHL (@NWHL) May 15, 2018
Sophia Agostinelli, 2017-18 Connecticut Whale forward: "It was a matter of time that we would be expanding further across the US. Minnesota is home to a lot of talented players who were already in the league and can now move closer to home to play."
"Cheeky" Herr, 2017-18 Metropolitan Riveters forward and Isobel Cup champion: "It's incredibly exciting to add a fifth team to the NWHL not just because it means there is growth in the league – which is great! – but more importantly it shows the progress, and how quickly this progress is occurring, in women's hockey and even more so women's athletics. Adding a new team, a team not on the East Coast, proves that there is a market for professional women's athletics and that there will be an opportunity for the next generation of women. That part, the chance for the next group of young female players, is the biggest takeaway I have from this new addition. I hope as the league continues to expand, more NHL programs will step up like the New Jersey Devils did and partner with the NWHL teams in their area. I look forward to seeing how this fourth season pans out."
Roster Spots, but Are There Enough?
One of the best parts of expansion in sports is that it opens up jobs – roster spots – for players who might otherwise be on the outside looking in. The more teams in the NWHL, the more opportunity for women to have professional hockey careers after completing college. Truly, it is a wonderful thing to behold.
Right now though, especially with what we know about the Whitecaps already having players established within their program and within their community – ones likely to immediately be retained – it means that these newly added roster spots are somewhat limited. That is especially the case if previous Riveters, Beauts, Whale and Pride are to head to the "Land of 10,000 Lakes".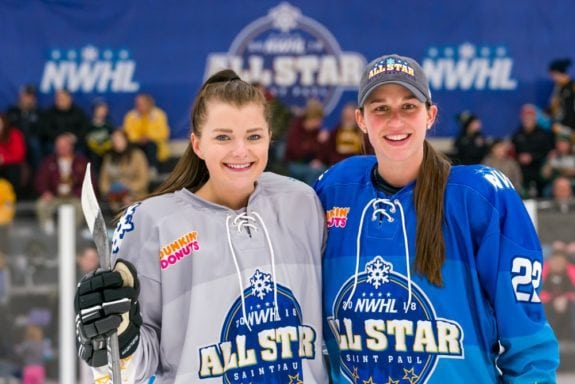 Still – and here is the most important component – no matter how you look at it, there are now 125 available NWHL roster spots instead of 100. 125 women will be fortunate enough to play professional hockey in this league. That number can only go up from here. The league is ascending at the right time, and a lot of ground can be gained while going up hill if you do it right.
We are thrilled to have you here, Whitecaps. Welcome to the league, and let us #GrowTheGame together and in abundance.