When it comes to the 2017 NHL Trade Deadline, one member of Edmonton Oilers keeps churning up the rumor mill. Brandon Davidson has taken huge strides in his game, but several factors are working against his long-term future as an Oiler. A logjam on defense, the expansion draft, bonus overages and Edmonton's overall contractual situation complicates the matter. Sportsnet's Elliotte Friedman touched on Davidson's situation, but we'll get to that in a minute.
Edmonton has four key pieces on defense that they'll want to keep long-term in Andrej Sekera, Adam Larsson, Oscar Klefbom and Darnell Nurse. General manager Peter Chiarelli has also been rumored to be kicking the tires on re-signing Kris Russell. The emergence of rookie Matt Benning has pressured him to make a decision on which defenseman he intends to keep heading into next season.
Then there's what bubbles beneath the surface with the AHL Bakersfield Condors. Jordan Oesterle, Griffin Reinhart and Dillon Simpson are all looking to take another step closer to obtaining full-time duties in the NHL. It's become a numbers game, and the Oilers won't be able to keep everyone.
Edmonton Can't Keep Everyone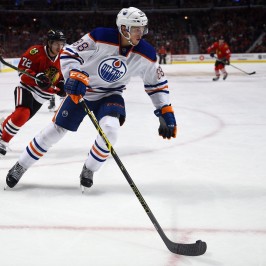 According to Friedman, Davidson is not someone the Oilers are wanting to trade but are having their hand forced by other factors. The 25-year-old has one year remaining at a cap-friendly $1.45 million.
Davidson's play last season surprised many as he put up 11 points in 51 games and averaged 19:11 in ice-time. This season he's struggled with injuries and has been limited to just 22 games.
Davidson, a great story who's carved out a nice niche, is not someone the Oilers want to trade, but someone they may be forced to move. First, it will be tough to protect him in the expansion draft. Second, he's going to be due a raise, but so are Connor McDavid and Leon Draisaitl. The Oilers also want to keep Kris Russell. You can't keep everyone, so the Oilers are being proactive. Davidson will help someone.

– Elliotte Friedman, Sportsnet
Friedman also goes on to address the Oilers bonus overage situation which could affect their salary cap for next season. Adding to Friedman's thoughts, several players like Connor McDavid, Leon Draisaitl, Anton Slepyshev, Drake Caggiula and Darnell Nurse are all listed on Cap Friendly to have performance bonuses. Now looking at the situation, it becomes more apparent that if the Oilers are going to re-sign Russell, it'll mean sacrificing Davidson via trade or the expansion draft.
OILERS MAXIMUM POTENTIAL PERFORMANCE BONUSES

PLAYER
MAXIMUM BONUSES

F Leon Draisaitl

$2,475,000

F Anton Slepyshev

$600,000

F Connor McDavid

$2,850,000

F Drake Caggiula

$425,000

D Darnell Nurse

$850,000
So what are some potential destinations that are a good trade partner for the Oilers and somewhere Davidson can truly help?
Where Can Davidson "Help"?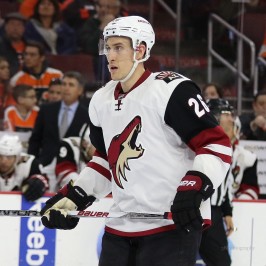 Arizona Coyotes
The Coyotes have been a budget team, and the likelihood of them moving pending unrestricted free agent (UFA) defenseman Michael Stone is high. The 26-year-old has a $4 million cap hit and has been a defensive stalwart. Stone is a physical defender, a right hand shot and also blocks a hefty amount of shots. Sure, Davidson is a left shot defenseman, but a straight across deal between Arizona and Edmonton could provide a stopgap for both organizations.
Arizona would then have seven defensemen for next season with only three making more than Davidson's $1.4 million. Oliver Ekman-Larsson, Alex Goligoski and Connor Murphy are the teams top defensemen, but there's an opportunity for Davidson to compete for the fourth spot with Jacob Chychrun. Coyotes GM John Chayka may be inclined to ease the 18-year-old Chychrun into his NHL career. Edmonton would get an experienced defenseman as an insurance measure for a playoff run. But you only do it if you feel Stone will better your defense over Davidson.
---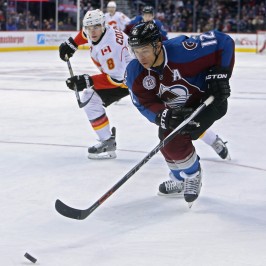 Colorado Avalanche
Friedman mentions the Avalanche as trading partners in his column. The automatic thought is a possible deal that brings right wing Jarome Iginla to Edmonton. Avalanche GM Joe Sakic is looking to bolster his defense and Davidson could push both Fedor Tyutin and Nikita Zadorov for top-four minutes. Tyutin, 33, carries a $2 million cap hit and is a UFA this summer, so the natural fit is for Davidson to replace a declining Tyutin.
The Oilers could utilize Jarome Iginla on their third-line to add some scoring depth. Iginla, 39, is currently playing that role for Colorado but John Mitchell and Blake Comeau aren't the offensive guns Iginla is used to playing with. It's one of the reasons Iginla has a dreadful seven goals and 15 points in 53 games. Iginla has an expiring $5.33 million cap hit this summer.
---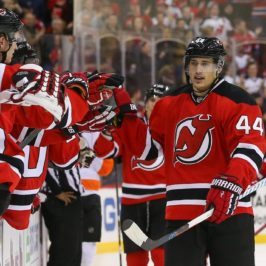 New Jersey Devils
After trading Adam Larsson last summer, the Devils are struggling to rebuild their defense. New Jersey's top three defensemen, by minutes played, are Andy Greene, Damon Severson and Ben Lovejoy. It's not the most inspiring group, and New Jersey is finding themselves falling out of the Eastern Conference race. Are they already looking to build next year's roster?
The Devils currently have eight draft picks for the 2017 NHL Draft, including two in each the third and fourth rounds. If Chiarelli doesn't want to lose Davidson for nothing, at the very least he can add some draft picks to his cupboard to use in June. The Devils will get another young defenseman under contract to add to their roster and a possible replacement for pending UFA Kyle Quincey.
---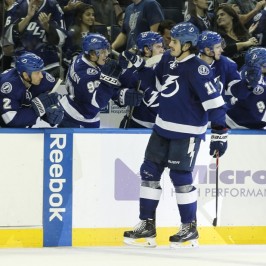 Tampa Bay Lightning
The Oilers are rumored to be heavily interested in Lightning forward Brian Boyle. Chiarelli was seen scouting and speaking to Lightning GM Steve Yzerman following their game against the Minnesota Wild. You can only speculate what they talked about, but Boyle would be a great fit on the Oilers third line.
He's been solid on faceoffs (52.3%) and has already matched his offensive output from last year with 13 goals and 20 points in 53 games. With an expiring $2 million cap hit, Boyle has been one of the more serviceable and consistent third-line centers in the league. The Lightning will be up against the cap this summer with several expiring contracts.
They also have some unfavorable contracts on the backend including Jason Garrison ($4.6 million) a Braydon Coburn ($3.7 million). Both are underperforming and likely buyout candidates. Acquiring Davidson would give the Lightning a defenseman to replace one of the two and let the other spot possibly be filled with the likes of Slater Koekkoek, Jake Dotchin or Luke Witkowski.