Jan 2, 2020. The Edmonton Oilers are at KeyBank Center to battle the Buffalo Sabres in their first stop on a daunting five-game road trip. It's the midpoint of the NHL season, and the Oilers are barely clinging to a playoff spot in the Western Conference.
Before beating the New York Rangers at home on New Year's Eve, Edmonton had won just three of their last 10 games and head coach Dave Tippett needs to find a spark. The coach tinkers with his lines and rolls out a brand new trio centred by Leon Drasiatil. To the German superstar's left is fellow veteran Ryan Nugent Hopkins; to his right, the recently recalled Kailer Yamamoto, who made his season debut against the Rangers, the 27th game of his young career.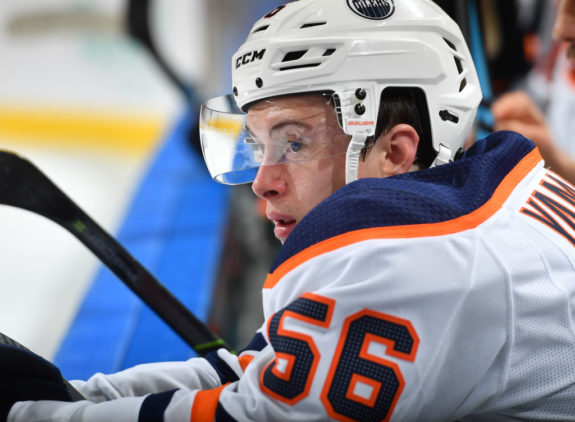 The rest is history.
The Oilers lost that game in overtime, but the 93-29-56 combo was impressive. Tippett stuck with the line, and Edmonton reeled off three straight wins for seven of a possible 10 points on a season-redefining road swing.
From Jan 2 until the NHL shut down on March 13, Drasaitl, Nugent-Hopkins and Yamamoto played 25 games as primary linemates. In those 25 games, the Oilers earn a 16-7-4 record with all three players producing at the highest rates of their careers: Draisaitl notched 17 goals and 27 assists; Nugent-Hopkins, 13 goals and 20 assists; Yamamoto scored 10 and added 14 assists.
Top Line in the NHL
They were the NHL's most effective line, with a 77 percent goals-for percentage. At even strength, they scored 30 goals with only nine coming against during their time together (From 'Edmonton Oilers fans super keen to see Dynamite Line reunited, Leon Draisaitl, Kailer Yamamoto, Ryan Nugent Hopkins' – The Edmonton Journal – 1/20/21).
Thrilling fans on a near-nightly basis, Draisaitl, Nugent-Hopkins and Yamamoto played together for all but four games: three in February that Yamamoto sits out with an ankle injury (during which time the Oilers go 1-1-1) and what ends up being the regular-season finale on March 12, a 4-2 loss at Rogers Place to the Winnipeg Jets.
In a move that left many scratching their heads, Tippett put Nugent-Hopkins on a line with centre Connor McDavid and right-wing Zack Kassian and moved Tyler Ennis in alongside Draisaitl and Yamamoto.
And once again, the rest is history.
From that game against the Winnipeg Jets, through Edmonton's 3-1 upset qualifying round loss to the Chicago Blackhawks last summer, and up until now, the trio has yet to reunite. This season opened with Nugent-Hopkins, McDavid, and Kassian continuing as a trio until the latter was sidelined with an undisclosed injury and replaced by Jesse Puljujarvi. Meanwhile, Draisaitl and Yamo have been partnered with first-year Oiler Dominik Kahun as their left-wing.
So Far, So Good?
In the simplest terms of wins and losses, it's largely worked. Edmonton dropped six of its first nine games but then won 11 of 13 to sit with one of the best records in the league.
But Edmonton has since dropped the first two games of a massive three-game series at Rogers Place against the Toronto Maple Leafs, looking simply outmatched in 4-0 and 3-0 losses, Saturday and Monday, respectively. It's the first time being shutout in consecutive games since October 2019 for the Oilers, who had averaged better than four goals per game during their 11-2 stretch.
Yes, it's only two losses for the Oilers. They're still second in the North Division, still have a solid 14-10 record, still well-positioned to make the post-season.
Drilling down, however, reveals significant struggles at the individual level.
Draisaitl has failed to score in nine of his last 10 games, a massive slump for the reigning Art Ross Trophy, Hart Trophy. and Ted Lindsay Award winner, who totalled 93 goals in 153 games over the last two seasons.
Related: Oilers' Loss to Maple Leafs Brings Attention to Draisaitl's Scoring Slump
Nugent-Hopkins has gone without a point in 10 of the last 16 games and has found the back of the net in just three of the last 13.
And Yamamoto has scored just once since Jan. 13, and has only four points in the last 12 games.
The players need a spark just as much – if not more than – their team does.
As for who would take Nugent-Hopkins' spot alongside McDavid and Puljuiarvi, does it matter? McDavid is McDavid regardless of his linemates, and it's not like Puljujarvi is lighting the world ablaze as part of this triad; before joining his current line, the Finnish winger had three goals in three games; he's got three goals in the nine games since. A change might not be such a bad thing for him, either.
But if the coach has any notion of reassembling what was the hottest line in hockey at this time a year ago, Tippett isn't tipping his hand. When asked during Monday's postgame media availability if he had thought about getting the band back together, he gave a no-answer answer, "we think about all the combos every day."
RNH-Leon-Yamo is like a group that broke up at its peak and whose members just haven't had the same magic on their own. And Oil Country is the fanbase that won't stop clamouring for a reunion tour.
The Oilers and Maple Leafs wrap up their three-game set in Edmonton on Wednesday night.
---
---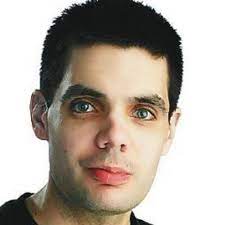 Brian is an Edmonton-based sports writer and broadcaster. His experience includes working as a sports reporter for the Edmonton Sun, where he covered the Edmonton Oil Kings 2013-14 Memorial Cup championship season.