The 2023 Young Stars Classic wrapped up at the South Okanagan Events Centre in Penticton, B.C., on Monday (Sept. 18), with the Edmonton Oilers falling 5-2 to the Vancouver Canucks. They previously defeated the Winnipeg Jets 3-1 on Friday (Sept. 15) and lost 4-3 in overtime against the Calgary Flames on Saturday (Sept. 16).
Held annually, the Young Stars Classic is a series of round-robin games between teams of prospects representing the Oilers, Canucks, Jets and Flames. Players have a chance to gain experience and make an impression in advance of NHL training camps.
Edmonton's 2023 Young Stars roster comprised 25 players, ranging from the latest Oilers draft picks to members of last season's Bakersfield Condors squad in the American Hockey League (AHL). Here's a look at the five Oilers rookies that shone most brightly over the last few days in Penticton.
Beau Akey
Edmonton's top selection in the 2023 NHL Draft struggled a bit Monday against the Canucks, but his performance through the first two games of the Young Stars Classic certainly demonstrated why the Oilers took the 18-year-old defenceman with pick No. 56 in June.
Related: 4 Things to Know About Oilers' Top Draft Pick Beau Akey
The Barrie Colts blueliner's offensive ability was on display against Winnipeg, as he scored a goal and added an assist to help the Oilers skate past the Jets. Then in Edmonton's overtime loss to Calgary, Beau Akey showed great defensive awareness, breaking up a Flames scoring opportunity.  
Carl Berglund
Carl Berglund was the only Oiler with goals in multiple games at the Young Stars Classic. The 23-year-old center, who played in six games for Bakersfield at the end of last season after concluding his NCAA career at UMass-Lowell, showed he has both a nose for the net and a nice shot.
---
Latest News & Highlights
---
The Swede's first tally came on the power play against the Flames when a Matvey Petrov shot redirected off his skate past Calgary goalie Connor Murphy. Berglund then scored again on Monday, a much prettier goal, finishing off an odd-man rush with Xavier Bourgault by burying the puck behind Canucks netminder Nikita Tolopilo.
Xavier Bourgault
Probably the most consistently impactful Oilers player over the three games, Xavier Bourgault created opportunities for his teammates all tournament long. The right-shot center finished the tournament with a pair of assists, including a great feed that set up Berglund's goal on Monday.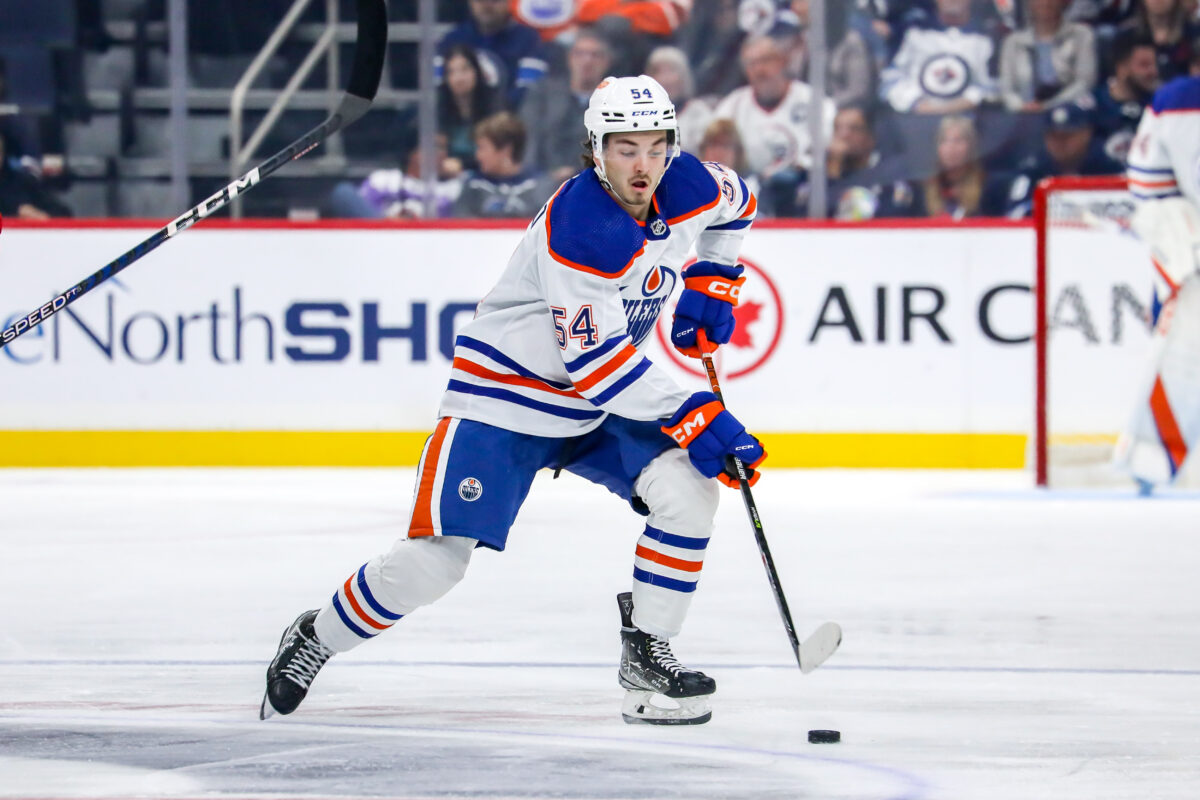 Just a few weeks away from his 21st birthday, Bourgault has already played an entire season in the AHL, and the difference in his level of experience was quite apparent throughout the tournament. Most notable was his tremendous speed, an attribute that fits perfectly with Edmonton's NHL lineup should he get a shot with the parent club in 2023-24.
Matvey Petrov
There's a lot of excitement around the Russian winger who is coming off back-to-back 90-point seasons in the Ontario Hockey League with the North Bay Battalion, and Matvey Petrov didn't disappoint in Penticton.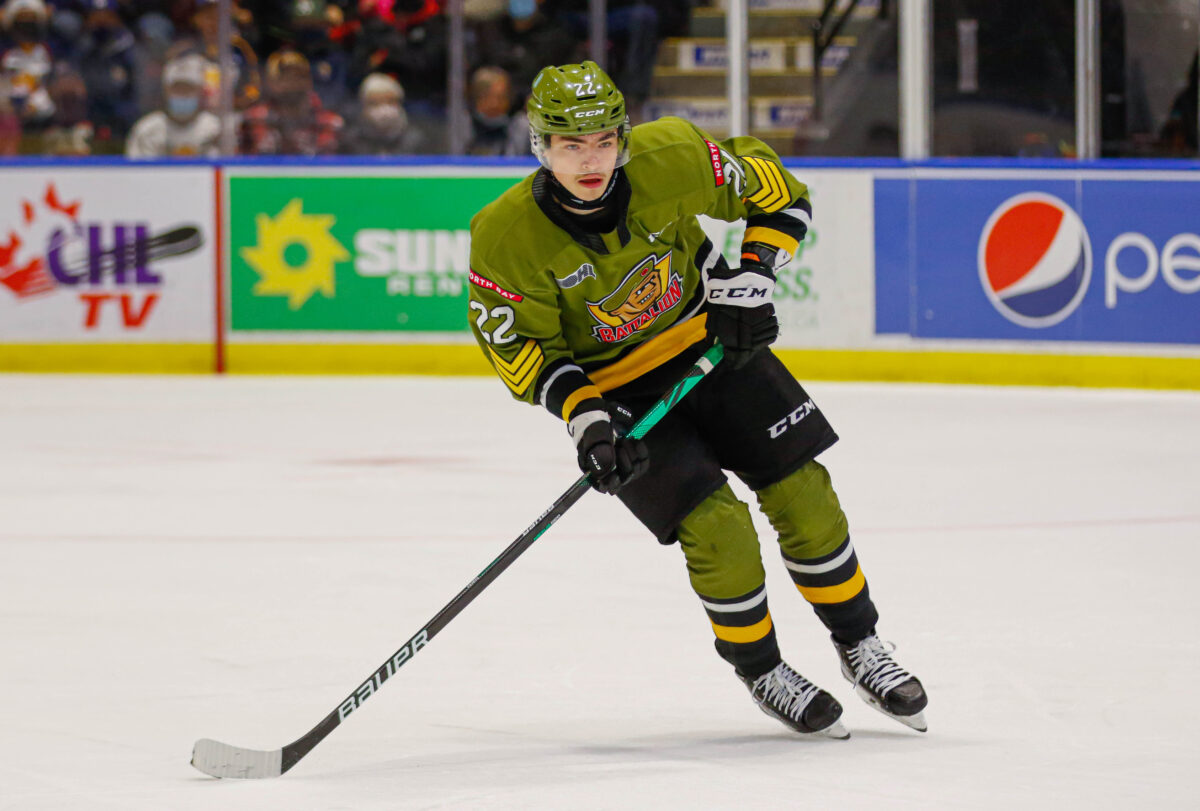 Petrov's strongest game came against Calgary when he scored with a blistering one-timer on the man advantage and took the initial shot that resulted in Berglund's tally. The 20-year-old ended the Young Stars Classic tied for the Oilers' lead in both assists (two) and points (three), proving that while his shot is a spectacle to behold, he's as much a facilitator as he is a finisher.
Jake Sloan
Jake Sloan made a big impression in the Oilers' opening win over Winnipeg, scoring Edmonton's first two goals of the tournament, and playing effective minutes on the penalty kill. His first goal was a deflection off an Akey shot. Then he notched what proved to be the game-winner, going to the net and pouncing on a rebound that he fired past Jets netminder Domenic DiVincentiis.
Sloan didn't score again, but still finished the Young Stars Classic tied with Berglund for most on the team. The undrafted 19-year-old, who hails from just outside Edmonton in Leduc and has spent his junior career in the Western Hockey League with the Tri-City Americans, is just the kind of player the Young Stars Classic is designed to provide with opportunity.
"It's awesome coming out here and trying to get eyes on me; trying to show what I can do and hopefully, impress whoever's watching and see what happens from there," Sloan said following the Oilers' victory over Winnipeg.  
A number of Edmonton's rookies will now go on to Oilers training camp, which gets underway this week. Edmonton opens its preseason schedule with a home game at Rogers Place against the Jets on Sunday (Sept. 24).