The warmth of summer is beginning to fade into the cool, crisp autumn season. That can only mean one thing: hockey is near. Last Friday (Sept. 15), the New Jersey Devils' rookies took to the ice to begin their journey at the 2023 Prospects Challenge in Buffalo, New York.
While Luke Hughes was scratched from making the trip in order to focus on the main camp, his absence paved the way for some lesser-known names to make a statement. The Devils finished their three-game slate, going 1-2-0, and now have some key early takeaways to keep in mind before camp is fully underway on Wednesday, Sept. 20.
Game 1: Friday vs. Ottawa Senators
The Devils fell to the Ottawa Senators on Friday by a score of 5-2. However, the score in any of these games is not at all what is important, but rather, how their top prospects performed.
The scoring was kicked off by Josh Filmon, the Devils' sixth-round pick in 2022. He broke out for the Swift Current Broncos of the Western Hockey League (WHL) this past season, notching 47 goals in 64 games. He remains an intriguing prospect heading into camp, as he also dazzled during development camp in July. While it's somewhat of a long shot, the sheer talent of Filmon could leave Devils brass with a tougher decision than they would have initially thought when it's time for roster cuts. Dawson Mercer and Jesper Bratt were both unexpected to make the team out of their respective camps but played their way on. Filmon doing the same would not be a total surprise. He was excellent in this game.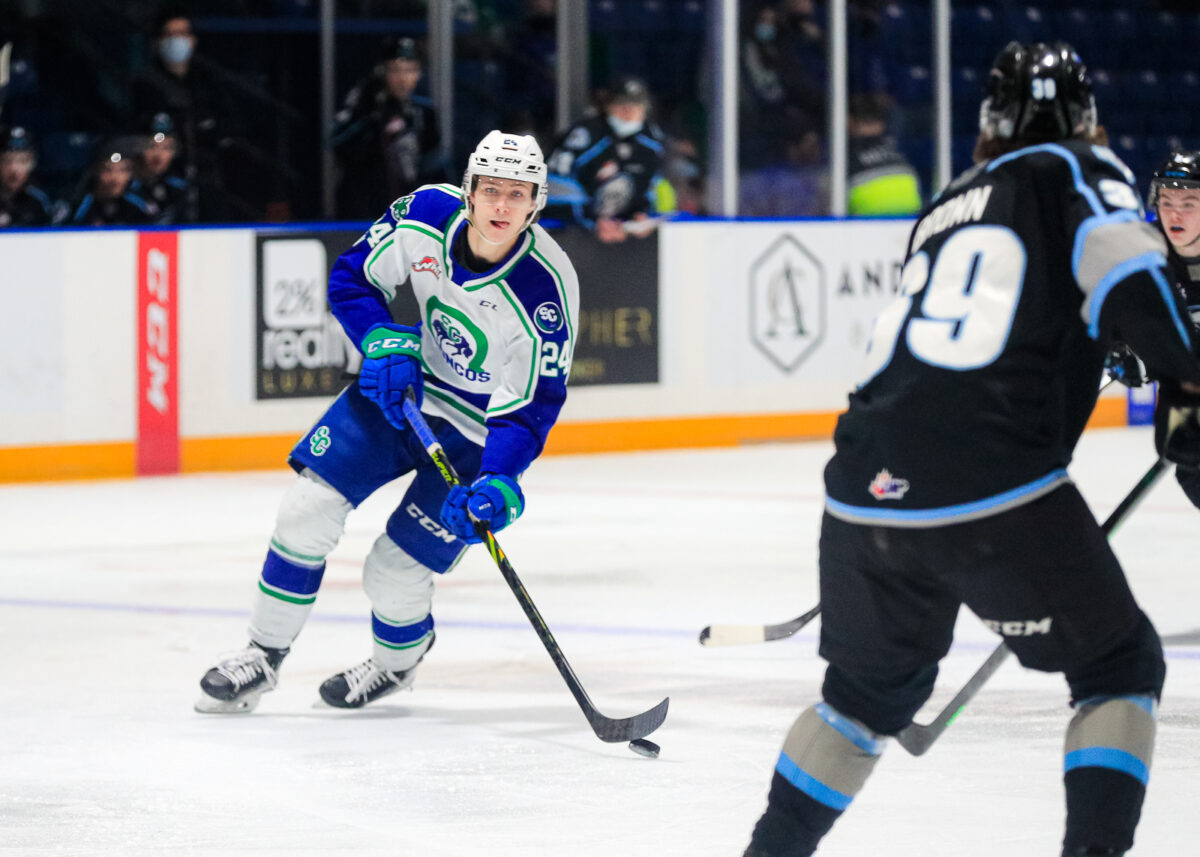 The Devils' overall defense was subpar, to say the least, as they gave up five unanswered goals following the Filmon tally. However, 2022 second overall pick Simon Nemec was superb, looking like a man amongst boys. He tallied assists on both goals in the contest, which in itself means more than the final score. After putting up 12 goals and 22 assists in 65 games for the Utica Comets of the American Hockey League (AHL) last season, he looks ready to make a strong push in main camp. 
Graeme Clarke scored the second Devils' goal with a perfect wrister on the powerplay. With a third-line position up for grabs on the team, he definitely has a decent chance of taking it. He's progressed with each of his three seasons in the AHL, including 58 points in 68 games last season. This camp will be a good test to see if he's ready to take the next step, and his showing in the Prospects Challenge bodes well.
Belarusian defenseman Daniil Misyul started to make a name for himself with his toughness and strong defensive play in this game. The Devils' 2019 third-round pick has been mostly off-the-radar, scoring one goal and nine assists in his last 100 games in the Kontinental Hockey League (KHL). However, a closer look in this Prospects Challenge has got people talking about what he could bring to the table. He ended his strong showing with a fight against the Senators' Jackson Stewart.
Game 2: Saturday vs. Buffalo Sabres
The Devils took to the ice to take on the Buffalo Sabres, where they were mostly stifled once again. While they did improve offensively, keeping pace with a loaded Sabres' roster, they were unable to finish chances and had many defensive breakdowns. Isaac Poulter was shaky at best in net, and they fell by a score of 4-2.
There was some good news and bad news in terms of performances from prospects. Nemec looked superb once again, continuing to prove that he deserves top-line minutes in the preseason as he pushes to make the team.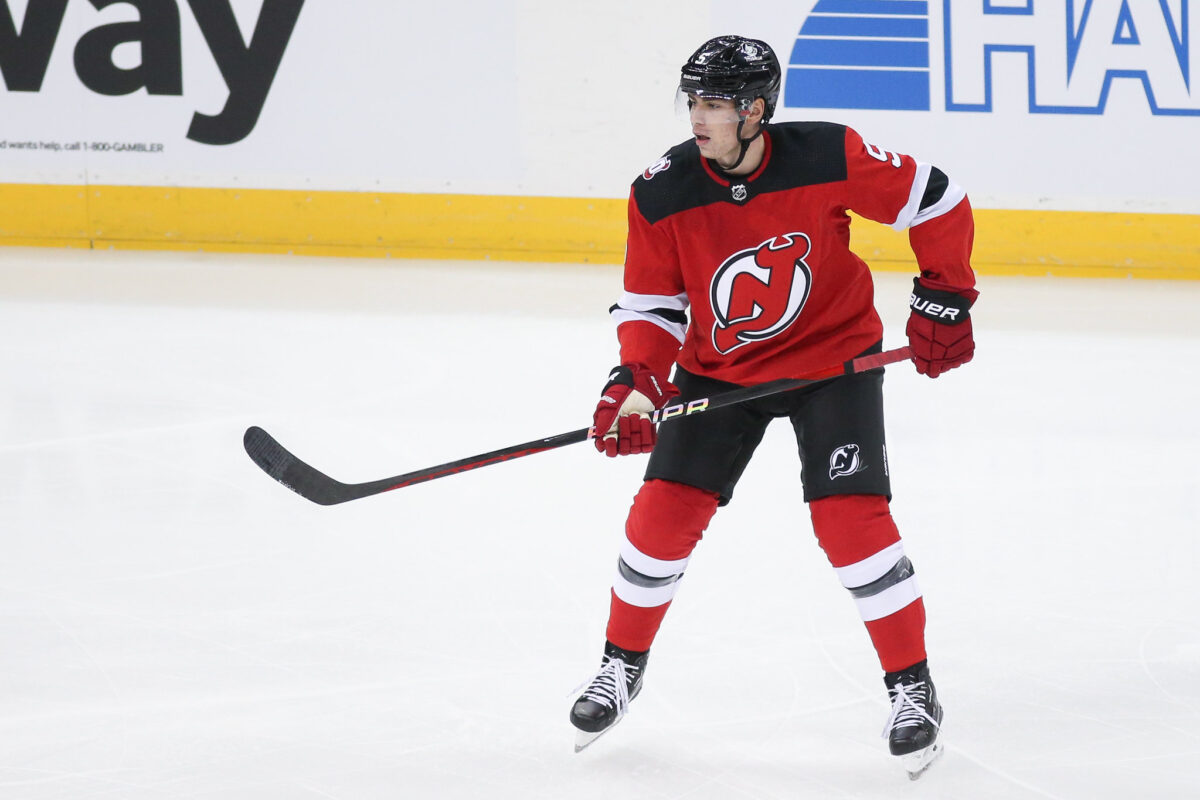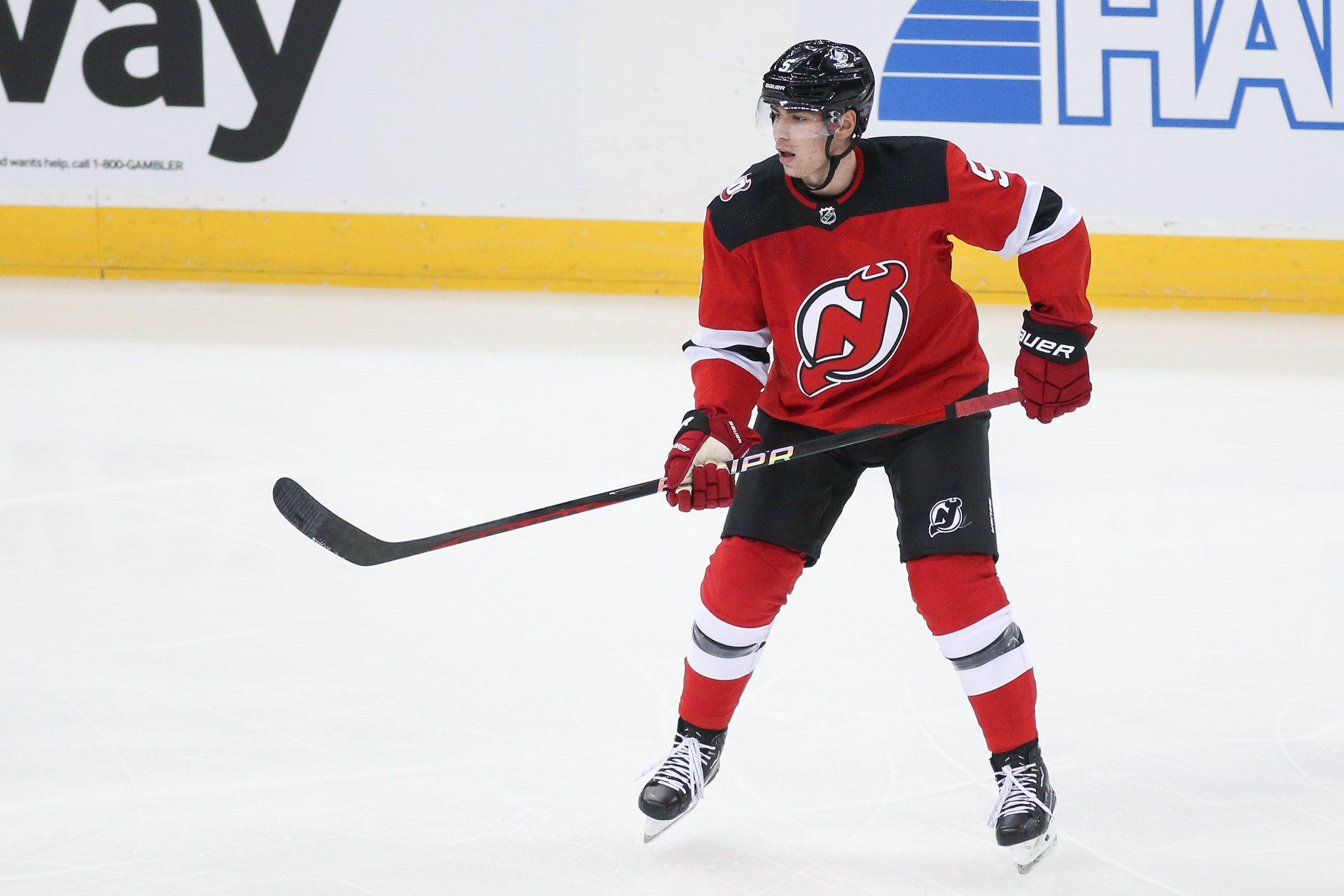 Cam Squires, the Devils' fourth-round pick in July's draft, was phenomenal on both ends of the puck. While he didn't score in this one, he displayed a quality shot, great speed, and excellent hockey IQ. This enabled the 18-year-old to continue to get second-line minutes.
Related: Devils May Have Struck Gold With 4th Round Pick Cam Squires
---
Latest News & Highlights
---
Chase Stillman, Santeri Hatakka, and Topias Vilen were all prospects that were expected to do well at this tournament. For the second straight game, they underperformed and were invisible at best. With that being said, it's the first hockey action of the entire season and some guys take longer to get their legs than others. In Vilen's case, who likely has the highest potential of the three, he has to adapt to the NHL-sized ice compared to the wider ice in Finland.
TJ Friedman and Brian Halonen were the goal scorers. Both of them will play for Utica this season, but neither projects anywhere near the NHL level. 
Game 3: Monday vs. Boston Bruins
Riley Mercer, brother of Dawson, got the nod for the Devils against the Boston Bruins after being invited to rookie camp on a tryout. In a surprising twist, he had by far the best showing of any goaltender for the Devils at the Prospects Challenge. He stopped 26 of 28 shots for a .928 save percentage (SV%), including a multitude of high-danger chances. This performance got the squad their first and only win of the tournament, by a score of 4-2. It would be pretty cool (and deserved) if the Devils signed him to Adirondack (ECHL) or Utica (AHL) and gave him an opportunity to potentially develop into something. He had a .902 SV% and a 13-7-1 record for Drummondville in the Quebec Major Junior Hockey League (QMJHL) this past season, despite playing behind a pretty mediocre defense.
Nemec and Stillman both had the day off as they prepared for camp. With that, Clarke was probably the biggest name playing, and he delivered. He opened up the scoring with another perfect shot. He was electric all game, generating a multitude of scoring chances. It'll be intriguing to see how he does against some NHL competition this preseason.
The Devils fell behind 2-1, but then Squires delivered late in the third period with a well-deserved first goal of the tournament. He had another strong game. While his physical maturity is still far from NHL-ready, he's certainly a breakout candidate for the Cape Breton Eagles of the QMJHL this season.
Filmon had another great game as well, as he continued to push the pace and generate chances. He's certainly not afraid to head to the dirty areas to score. Barely a minute after Squires' goal, Erik Middendorf (AHL contract) scored to give the Devils the lead, and Filip Engaras added an empty netter to seal the deal. Misyul had another solid game once again and toughed it out after blocking a shot to cap off a very successful three-game stint.
Looking Ahead
While the results on the scoreboard weren't preferred for the Devils, management should be very content with what they just saw. Guys like Filmon, Nemec, and Clarke met and even exceeded some high expectations. Furthermore, guys like Squires and Misyul were off most people's radars, but played their way onto them.
Camp opens up for the Devils on Wednesday, with their first preseason game the following Monday versus the Philadelphia Flyers. Keep an eye out for these names.