It's not often that a game between the 29th and 30th place teams have the kind of buzz around it as was the case Tuesday night in Edmonton. Then again, we don't get many opportunities to see the return of a major superstar after a lengthy absence. With that, the Columbus Blue Jackets-Edmonton Oilers game was the most anticipated game of the night. There was one simple reason for that.
His name is Connor McDavid.
After spending the last 90 days and 37 games out due to a clavicle injury, McDavid was ready to return. As is common with McDavid, his focus was on the here and now. It was his first game in a long time. He wanted to shake any kind of rust off and get his game up to speed.
In the second period of a 1-1 game, he emphatically stamped his return to the NHL.
In typical McDavid fashion, he had the puck on his stick racing up the ice. There were three Blue Jackets around him attempting to slow him down. McDavid undressed both defensemen and the back checker behind him, raced in, and deked goalie Joonas Korpisalo out of his skates. He had a wide open net to tap the puck into. That made the score 2-1 Oilers.
That goal goes well beyond making the score 2-1. That moment signified the beginning of the rise of the Oilers. I'm not saying that they're making the playoffs this season. No, I'm saying that finally, after years of frustration that never seemed to want to end, Edmonton can say goodbye to 30th place. They will not return for a long time.
Trying To Measure McDavid's Impact
The return of McDavid to the Oilers' lineup has positive effects in many areas. First, let's start with the long-suffering fans. They've waited for this moment since the injury happened. They got their money's worth.
The buzz in the building was tangible, even from home. Just watching and listening to the crowd brought back an energy to Rexall Place that has been desperately lacking. From the moment McDavid was introduced to the crowd, fans unleashed their built-up energy. Their guy was back. And boy did it feel good for one night.
Not only was the energy back with the fans, it was felt again up and down the lineup. This was most especially the case with wingers Benoit Pouliot and Jordan Eberle.
You get a player of McDavid's caliber back after going through a rough season, and you'll see that as a breath of fresh air. Pouliot admitted as much during a postgame interview.
"Just what he can do out there and the way he plays the game makes it a little bit easier," Pouliot said. "He carries the puck so well. He can take it all the way from one end to the other end. You've just got to find the spot to be where he's going to pass it or shoot it or go in front or whatever. For me and Ebs, Ebs can control the puck as much as Connor can so you've just got to play through it. I'll be in front and try to do something."
The goal was amazing, and the celebration looked like 3 months of stress, frustration and pent up energy all bursting at once.

— Ryan Rishaug (@TSNRyanRishaug) February 3, 2016
Scary thing is Pouliot, McDavid and Eberle is just one line that can produce. We haven't even discussed Taylor Hall or Leon Draisaitl at all. We also haven't discussed Ryan Nugent-Hopkins, who is now out with an injury. There is great talent. The Oilers can now start to focus on making needed changes in other areas, most notably their defense.
Tuesday night was just one game in a long season. But the takeaway from it is a lasting one. As long as McDavid is in the lineup, the Oilers are going up. He is the kind of player that lifts franchises from years of futility. They might not make the big dance this season, but last place is now in their rearview mirror. The Oilers are starting to proceed towards the promised land.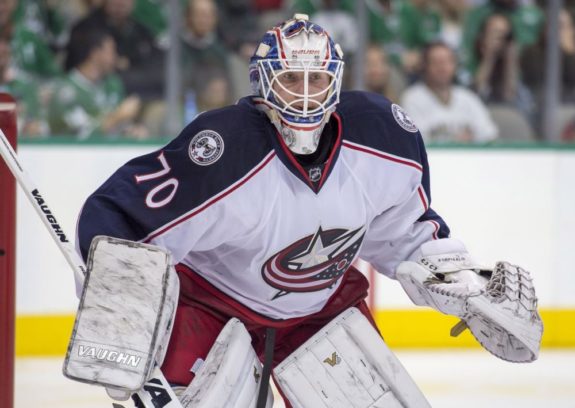 As for the Blue Jackets, they ran into a buzz saw on Tuesday. They saw first hand what McDavid can do. They now sit in 30th place with both their No. 1 and 2 goalies on the shelf. To their credit, Korpisalo stoned the Oilers in the first period, turning away 18 shots. Then the walls caved in on him and the Blue Jackets. They have two more games in this western Canada trip, before they return home.
It's clear the Blue Jackets' focus is on next season. The trade deadline is less than a month away now. Changes are coming. The one thing they aren't going to do is tank. They'll play hard. They'll win some games. But with AHL goalies working the crease, a defense that hasn't put it all together yet, and an offense that goes cold at many times, the upside this season just isn't there. They likely finish in the bottom five of the league. With that, they are squarely in the Auston Matthews discussion. The future is bright, but it's gonna take some time.
Edmonton, enjoy what all is about to unfold. Kiss 30th place goodbye for a longtime. Columbus, it's rough now, but stay the course. It won't be this bad forever, especially if they land Matthews.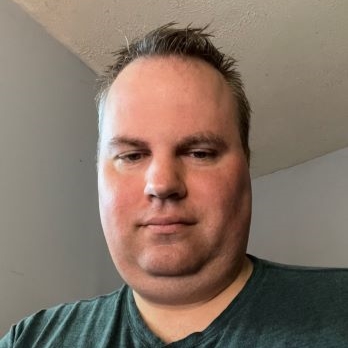 I am a fully credentialed writer who covers the Columbus Blue Jackets, Cleveland Monsters and Erie Otters as well as the Ontario Hockey League and NHL Draft. The 2022-23 season will mark nine seasons with the Hockey Writers. I am also the site's Credentials Manager. Please take note of the updated Twitter handle: @mark_scheig.