Maatta's Season Over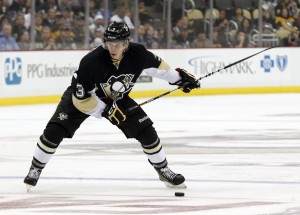 News broke about Olli Maatta's future for the current campaign after a 7-2 victory over a struggling Minnesota Wild squad Tuesday night.
Despite offseason shoulder surgery, a procedure earlier this season to remove a cancerous tumor from his thyroid gland, and a battle with the mumps; it is now official.  General Manager Jim Rutherford and the Pittsburgh Penguins announced Tuesday night that Maatta will miss the remainder of his sophomore season.
Penguins beat writer for the Pittsburgh Tribune-Review Jason Mackey posted the following during the Penguins post-game press conference:
Penguins announce Olli Maatta will undergo shoulder surgery Wednesday. Done for the year.

— Jason Mackey (@Mackey_Trib) January 14, 2015
The 20-year old Finnish-born defenseman, coming off of a sensational rookie campaign, played in 20 games this season, compiling one goal and eight assists and recording a plus-1 rating.  He last saw action on December 6, 2014 against the Ottawa Senators where he picked up his last point of the season (assist on Evgeni Malkin's game-tying second period goal).
Where This Leaves The Penguins
Initially, the hope was that by resting the shoulder, Olli Maatta would recuperate at a faster pace and be able to postpone a second shoulder surgery until the offseason.  Unfortunately, that prognosis did not pan out for Maatta and the Penguins.  Maatta's void on the blueline has not been felt in full effect just yet as admirable performances by a slew of defensemen have been able to keep the Penguins at the top of the Metropolitan Division and Eastern Conference.
Players like Scott Harrington, Derrick Pouliot and Brian Dumoulin filled in for the injury plagued Penguins defensive corp that at one point saw Maatta, Paul Martin and Christian Ehrhoff all on the injured list; half of the opening night lineup.
Despite the injury prone blueline, the Penguins are fourth in the NHL in GAA (2.31) and second behind only the Chicago Blackhawks in penalty kill percentage (88.3%).  While Maatta's injury may not affect those numbers greatly, it may have affected another potential move down the road.
Paul Martin's Future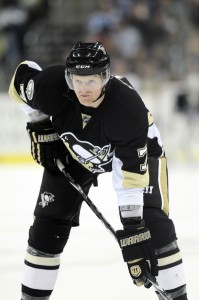 For years, rumors have been swirling around that if the Penguins could get a solid return, Paul Martin may be on the move.  Over the last two seasons, Martin's improved play and comfort level with systems implemented have made it hard for those same rumors to surface.
Martin brings a calm to the blueline that is evident with his play alongside Bortuzzo.  Bortuzzo, who is not afraid to take chances in both the offensive and defensive zones, has a bit more freedom knowing that Martin is behind him and can make up for any offensive rush he joins or big hit attempt he makes.
Plus, while Martin is not the most offensive defenseman the Penguins have on their squad, he does chip in when possible, potting home his second goal of the season against his home state in Tuesday's dominant performance.
The Minneapolis, MN native is in the final year of his five-year, $25-million dollar deal that he signed in the summer of 2010.  With two goals and seven assists this season, Martin is a hot commodity that may have to be frozen until July.
With Maatta's season-ending injury and the possibility of more injuries to follow, one would think that the Penguins have to hold on to the 11-year veteran until season's end, whenever that may be this spring/summer.
Do the Penguins attempt to make a move with Martin and gamble with Pouliot, Harrington, and/or Dumolin for the remainder of the season, or do they hold strong and wait it out until Free Agent Frenzy begins this summer?  It is a call that a few months ago, barring any crucial injuries, may have been a bit easier to answer than now in their current state.
Closing Thoughts on Maatta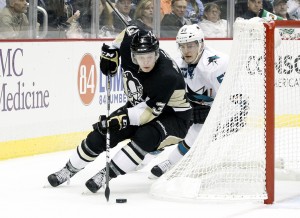 It is truly sad news for Olli Maatta and the Penguins.  Drafted 22nd overall in the 2012 NHL Entry Draft, Maatta shocked most Penguins fans with his maturity on the ice and his impressive hockey I.Q. last season and were excited to see what he brought to the table this campaign after another disappointing exit from the Stanley Cup Playoffs.  Maatta's first game back, the season opener against the Anaheim Ducks, was a success as he picked up three assists in the team's 6-4 victory.
A member of the 2014 bronze medal winning Team Finland in the 2014 Sochii Winter Olympics, Maatta's poise on the back end is missed.  His ability to move the puck quickly out his own zone and 9-out-of-10 times make the right play is missed.  His added offensive abilities are missed.  And, unfortunately for the Penguins, those skills, along with his many others, will be missed for the rest of the 2014-15 season.