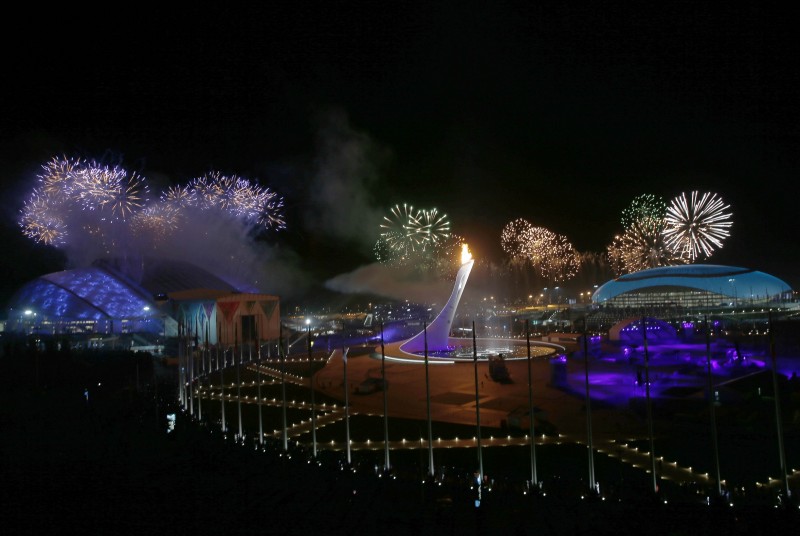 The 2014 Sochi Winter Olympics are giving many NHLers a chance to showcase their country's skills on the world stage. For a few players, however, their time at the Olympics comes with a particular incentive – family tradition.
Like Father, Like Son
Ryan and Bob Suter
American Ryan Suter will be looking to earn Olympic gold this month, just as his father did with the 1980 USA hockey team. Bob Suter, Ryan's father, was one of the members on the 1980 'Miracle on Ice' team – the last team to win gold for the United States. Suter is one of four Minnesota Wild players who will play in Sochi.
Ladislav Smid Jr. and Sr.
Calgary Flames defenseman Ladislav Smid will be playing in the 2014 Sochi games, exactly 50 years after his father appeared in the 1964 games in Austria. Smid's father, Ladislav Smid Sr., represented Team Czechoslovakia in '64, when the men's ice hockey team beat Canada to earn a bronze medal. Smid Jr. will be representing Team Czech Republic this month in an attempt to bring gold to his family's home country.
Paul and Peter Stastny
The name Stastny holds a strong legacy in ice hockey history. Current Colorado Avalanche forward Paul Stastny is keeping that legacy alive since the Stastny brothers, and Paul's father, are no longer playing. As Paul looks to represent Team USA in the Olympics this year, we remember that his father, Peter Stastny, represented Team Czechoslovakia in the Olympics in 1980, later representing Team Slovakia after the country's dissolution.
Anze and Matjaz Kopitar
Team Slovenia will get be getting two doses of Kopitar during the Sochi Olympics. Los Angeles Kings forward Anze Kopitar will be representing the team as Slovenia's sole NHL player, while his father Matjaz will be coaching the team. Hockey is a standing tradition for the family, as Anze's brother Gaspar is also a hockey player. This is Slovenia's first appearance for the ice hockey event in the Winter Olympics.
Slovenian nat'l team a family affair with @AnzeKopitar and father/coach Matjaz. http://t.co/xyP7xIKPIj @AnzesEleven pic.twitter.com/A0JgW4jZB4

— IIHF (@IIHFHockey) February 12, 2014
Generational Similarities
Viktor Tikhonov and his grandfather
Former Phoenix Coyotes forward Viktor Tikhonov will be representing Team Russia, where he will carry on his family's strong Olympic tradition. Tikhonov's grandfather, Viktor Tikhonov Sr., is an International Ice Hockey Federation (IIHF) Hall of Fame inductee who was most well-known for his coaching. TIkhonov Sr. coached the Soviet team to Olympic gold in 1984, 1988, and 1992, also earning the team a silver medal in 1980. Sr.'s coaching style allowed the Soviet Union to dominate the world of ice hockey during the 1970 and 1980s. Although no longer in the NHL, Tikhonov Jr. was a first round draft pick of the Coyotes in 2008 and played for the team during the 2008-2009 season. He has since played for the San Antonio Rampage of the AHL and has moved on to playing for SKA St. Petersburg in the KHL.
Siblings Seek Gold
Marian and Marcel Hossa
Chicago Blackhawks forward Marian Hossa will be playing alongside his younger brother Marcel when the two represent Team Slovakia in Sochi. The brothers have played together internationally both in the Olympics and in the World Championships over the past 10 years. This will be Marcel's third Olympic appearance and Marian's fourth. Team Slovakia seeks to earn their first medal since their original Olympic appearance as a national team in 1994.
Jonathan and Jimmie Ericsson
The Detroit Red Wings are highly represented on Team Sweden, allowing defenseman Jonathan Ericsson to be quite familiar with his teammates. Ericsson will have the chance to be reunited with his brother, forward Jimmie Ericsson, whom he has been playing with in World Championships for the past few years. Unlike Jonathan, Jimmie has spent his professional career playing in the Swedish Elite League. This will be the first Olympic appearance for the two brothers.
Milan and Zbynek Michalek
Brothers Milan and Zbynek Michalek will be reunited as comrades in Sochi as they will both play for their native country of the Czech Republic together. Although Zbynek plays for the Phoenix Coyotes in the West and Milan plays for the Ottawa Senators in the East, this will be the brothers' second Olympic appearance together.
GREAT PIC: Brothers & Czech Olympians Zbynek and Milan Michalek under the Olympic flame (via @walsha) pic.twitter.com/md23cF9Oyj — Phoenix Coyotes (@phoenixcoyotes) February 12, 2014
Daniel and Henrik Sedin
Team Sweden will not be afforded the luxury of having their top-pairing brain twins this year. Henrik Sedin will be sitting out at the Sochi Olympics due to a rib injury, while brother Daniel Sedin will look onward as a top forward for Team Sweden. This will be Daniel's third Olympic appearance, but his first without his brother.
Phil and Amanda Kessel
While Kessel-Mania has been sweeping Toronto for some time now, Amanda Kessel is taking over the Kessel family spotlight as she shines a whole new light on women's hockey. The siblings are both competing in the ice hockey tournament for Team USA this month where they have been driving forces for their respective teams. University of Minnesota forward Amanda Kessel has brought the women's team some spark as she has already tallied 4 points in 3 games. Phil has 3 points in Team USA's lone game so far, and it looks as though this sibling pairing will be something Americans can be proud of.
#FlashbackFriday: @usahockey's @AmandaKessel8 & @PKessel81 with their brother, Blake Kessel: pic.twitter.com/UmfDe5FV73

— NBC Olympics (@NBCOlympics) January 3, 2014
Mikko and Saku Koivu
Although the Koivu brothers were both expected to represent Team Finland, neither will be present in Sochi due to lingering ailments. Saku Koivu has been recovering from a concussion he sustained in October, whereas brother Mikko has been recovering from ankle surgery. Saku Koivu has made 4 Olympic appearances during his career and brother Mikko has had 2 Olympic appearances.
All in the Family
Max Pacioretty and his brother-in-law
Max Pacioretty's family is going to have a hard time cheering on Saturday when Team USA takes on Team Russia. The Connecticut native and Montreal Canadien's forward's wife, Katia, is a Russia native and sister of Maxim Afinogenov, a former ice hockey Olympian for Team Russia. Hopefully Afinogenov's absence on Team Russia will allow the family to easily cheer for Pacioretty, as he hopes to bring Team USA its first gold medal since 1980.
Antti Niemi and his brother-in-law           
Similar to Pacioretty, San Jose Sharks goaltender Antti Niemi married into a hockey family. Thankfully for Niemi, however, his brother-in-law, Timo Petteri Nummelin, also hails from his native Finland. Nummelin represented Team Finland at the 2006 Winter Olympics. This will be the first Olympic appearance for Niemi.
Mike Smith, his wife, and mother-in-law
Olympic tradition is common to Phoenix Coyote goaltender, Mike Smith, whose family has represented Team Canada since the 1970s. Smith's wife, Brigitte, is a two-time Olympic skier who competed in the 2006 Turin and 2010 Vancouver Winter Olympics, and Smith's mother-in-law, Diane, is also an Olympic skier who represented Team Canada in the 1972 Sapporo Olympics. The Canadian family will have much to cheer about at Sochi as a family tradition continues.
The 2014 Sochi Olympics will inevitably be a family affair that creates memories for generations to come.