The Florida Panthers are off to a historic start for the franchise, going 3-0-1, and collecting seven points in their first four games for the first time in the team's history. They have outscored their opponents by a score of 16-11, not including shootout goals, and have had some unexpected players leading the way.
Patric Hornqvist
When he was moved from Pittsburgh to Florida for outcasted defenseman Mike Matheson, nobody expected Patric Hornqvist to put up the dynamic offensive production he has so far to start the season.
While playing with a chip on his shoulder, Hornqvist and his line, which he shares with Alexander Wennberg and Jonathan Huberdeau, hold a 70.0 expected goal percentage (xG%), averaging 1.62 expected goals per 60 (xG/60), using MoneyPuck's analytics. This is good for second on the team offensively, and their top line defensively. Individually as well, he has found a way to get it done, with five points, which puts him second on the team, and four goals, which puts him on top through four games. He has continued the style he is famous for, getting his body to the net and agitating the goaltenders he faces, which makes for great goals, such as the one in the dying seconds of the third period against the Hurricanes to force overtime.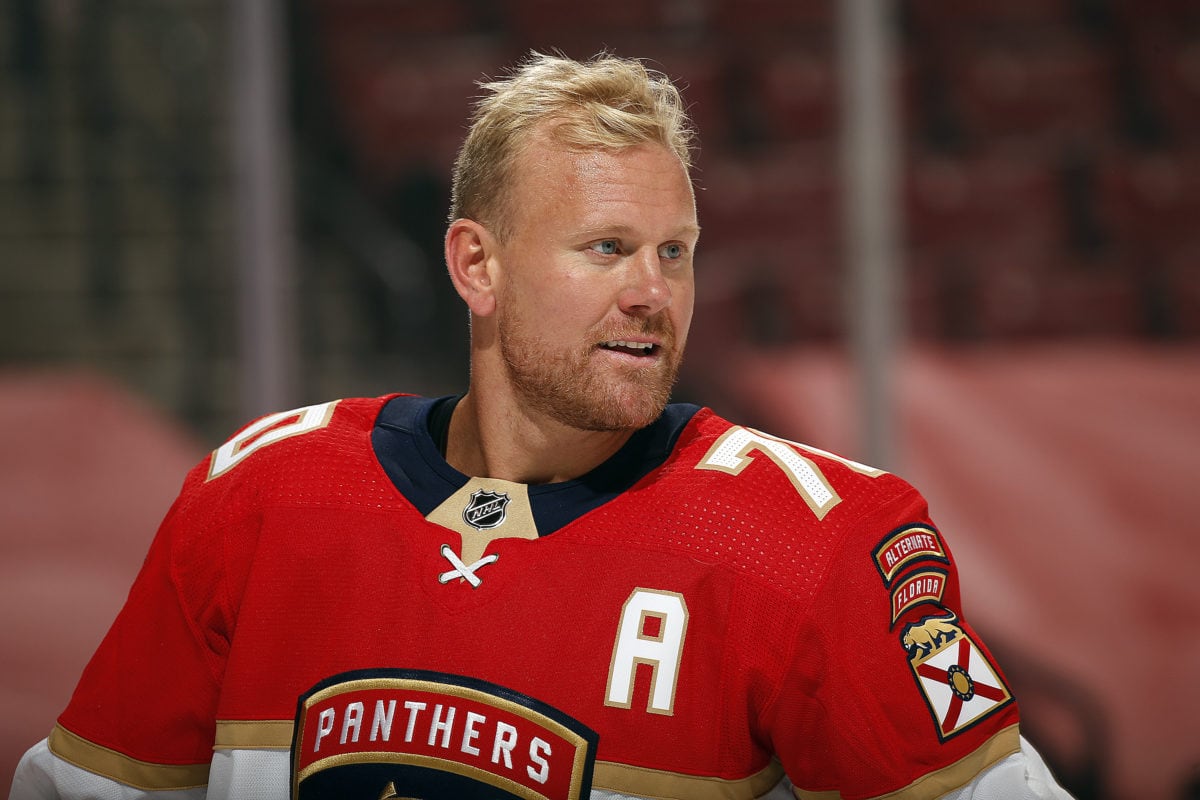 Analytically, Hornqvist has been stellar as well, ranking fourth on the team in xG% for players with 30:00+ time on ice, with a 66.44%, which can mainly be attributed to his amazing 0.91 expected goals allowed (xGA), which ranks second on the team. With his elite defensive effort, mixed in with his heavy offensive production and scoring chances, he has arguably been the team's most valuable player thus far.
It's quite obvious that Hornqvist has been deployed in the perfect way possible, playing with a playmaking star in Huberdeau, who can feed him for easy cross-crease passes, shots to the net for deflections, and quality chances in general, which is similar to what he had during his prime years with the Penguins when he played with Sidney Crosby. If they keep this line together, it's very likely we can see him reach 25-plus goals.
Anthony Duclair
In another new-comer, we have Anthony Duclair, who arrived through free agency after the Ottawa Senators decided he wasn't valuable enough to qualify. The winger was coming off of a 23-goal, 40-point campaign in 2019-20 and was looking for a place to stay, and so far it's looking like Florida is that place.
Through four games this season, Duclair has registered five assists, providing insane offensive support for the Panthers, tied for second in points and first in assists on the team. He is on an elite offensive line with Aleksander Barkov and Carter Verhaeghe, as they have recorded 2.2 expected goals for (xGF) together. The trio puts together a speedy, skilled line that can make the highlight reels night after night.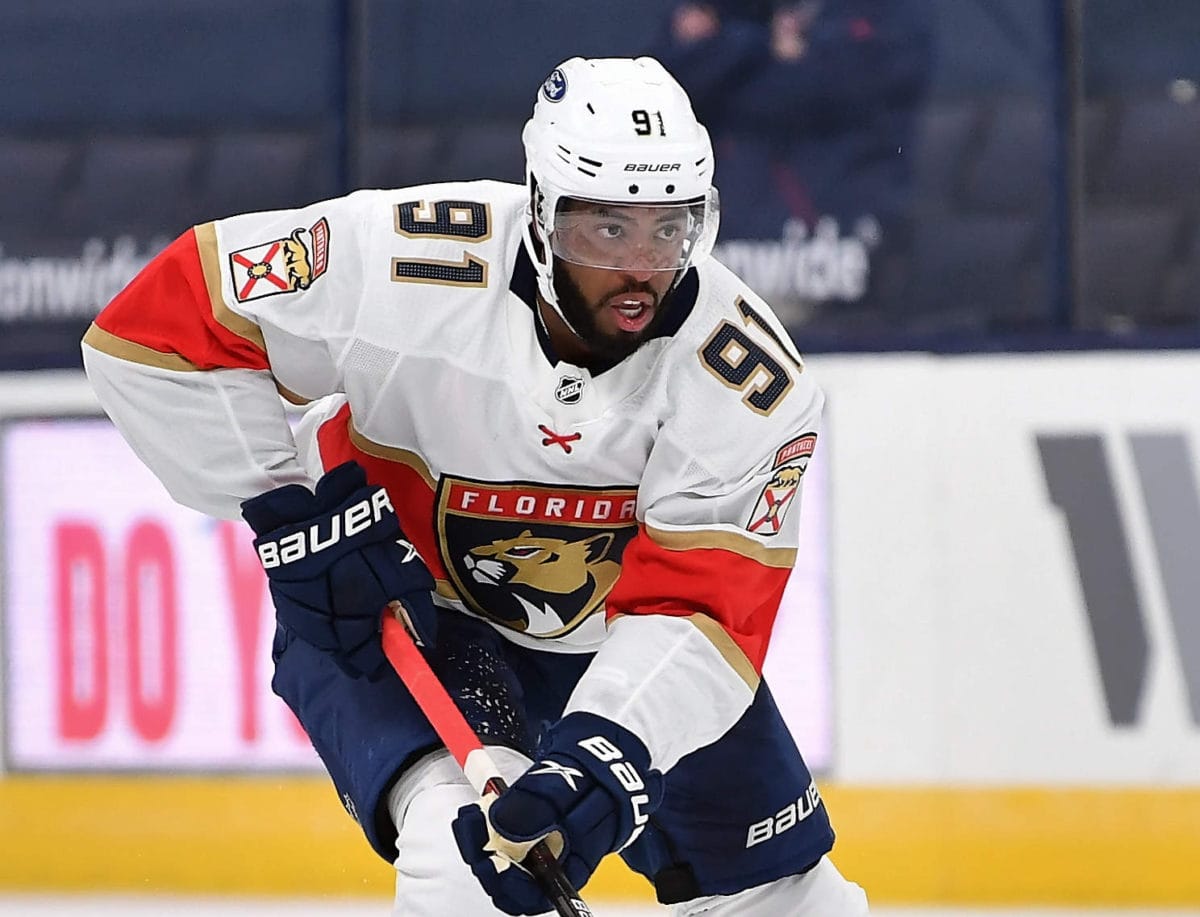 Duclair individually has been amazing, ranking first on the team in xGF/60 with 3.86, and a 1.00 even-strength offensive goals above replacement (EVO_GAR), he has been the most dynamic Panther offensively, and has been huge in getting Verhaeghe going. The analytics showed that he is poised to explode with goals, and he just needs to get one to throw the monkey off his back.
If they keep this line together, it could very well be one of, if not, the best offensive lines in the NHL. However, Duclair's defensive awareness leaves more to be desired, and could result in many back-and-forth goal-scoring battles when he's on the ice, as he ranks 11th in xGA/60 on the team, with 1.51, and an even-strength defensive goals above replacement (EVD_GAR) of just 0.10.
Chris Driedger
On July 1, 2019, everyone believed Sergei Bobrovsky would be the starting goaltender until the end of his contract in 2026-2027. However, just two years later, Chris Driedger is looking like the man of the future in between the pipes for the Panthers.
Through two games, Driedger is 1-0-1, with a .934 save-percentage (SV%) and 0.16 goals saved above expected (GSAx), earning the team three of four possible points. He is no stranger to being under the starter role, as he took over for Bobrovsky last season as well late in the 2019-20 season, recording a 7-2-1 record, with a .938 SV%, and ranking fifth in the NHL in GSAx with a 9.09.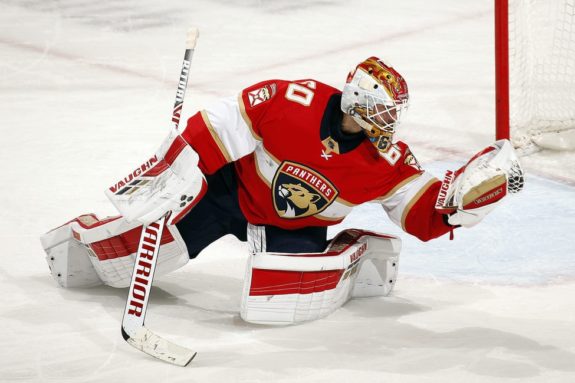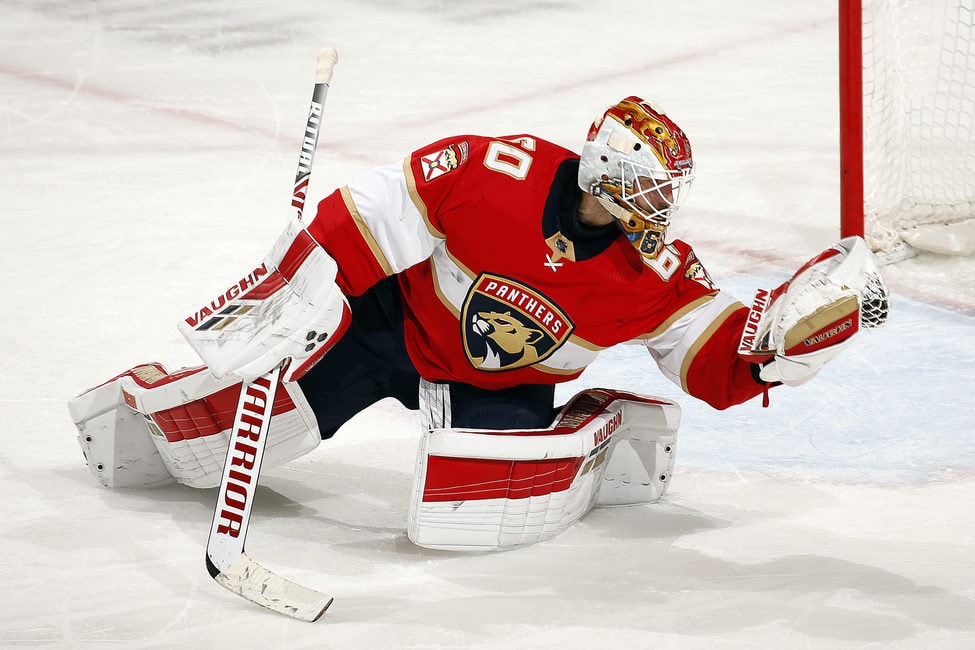 It may be questionable to put him in as starting goaltender just four games into the season, however with a short year due to COVID-19, every game matters, and the Panthers can't afford Bobrovsky costing them any games due to bad goals. In addition, the experience from Driedger allows the team to have some more confidence in him, knowing he's done it before.
Next Steps for the Panthers
All this is fine and dandy for the Panthers, however the one word that the entire team needs to focus on is "consistency." This team over the years has struggled to be consistent in their play, and if they want to compete for a playoff spot in a division with the Lightning, Hurricanes, Stars, and Predators, they're going to need these guys, and the stars, to continue the excellent level they've played at.
If the team can do this, not only will they make the playoffs, they may be able to make a playoff run, as they currently stand at fifth in the league in xG% with a 55.61, they've impressed me, and many others, with their balanced level of play.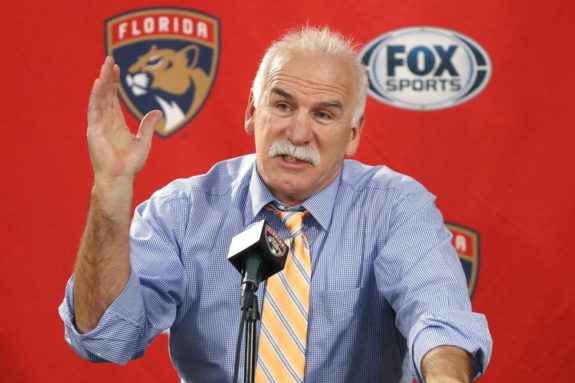 In the end, only time can truly tell how this Panthers team will fare, as they've played a limited amount of games due to games being postponed. Saturday's game against the Detroit Red Wings will prove to be an important one.
---
---
PIT Penguins Writer THW. Instagram: puckempire. Formerly a Florida Panthers writer.