One of the chief reasons the Pittsburgh Penguins sat out the 2023 Playoffs, for the first time since 2006, was because of their goaltending situation. Both Tristan Jarry and Casey DeSmith struggled mightily with consistency, and to make matters worse, Jarry suffered a lower-body injury, which forced him to miss too many games and DeSmith to play too many.
Shoring up the goaltending was one of new general manager (GM) Kyle Dubas's priorities when he assumed the role in June. On July 1, he signed Jarry to a contract extension, a move which came as a surprise to many, and then he acquired unrestricted free agent (UFA) Alex Nedeljkovic. That move rendered DeSmith expendable, and he was bundled in the three-team deal in which the Penguins acquired prized defenseman Erik Karlsson.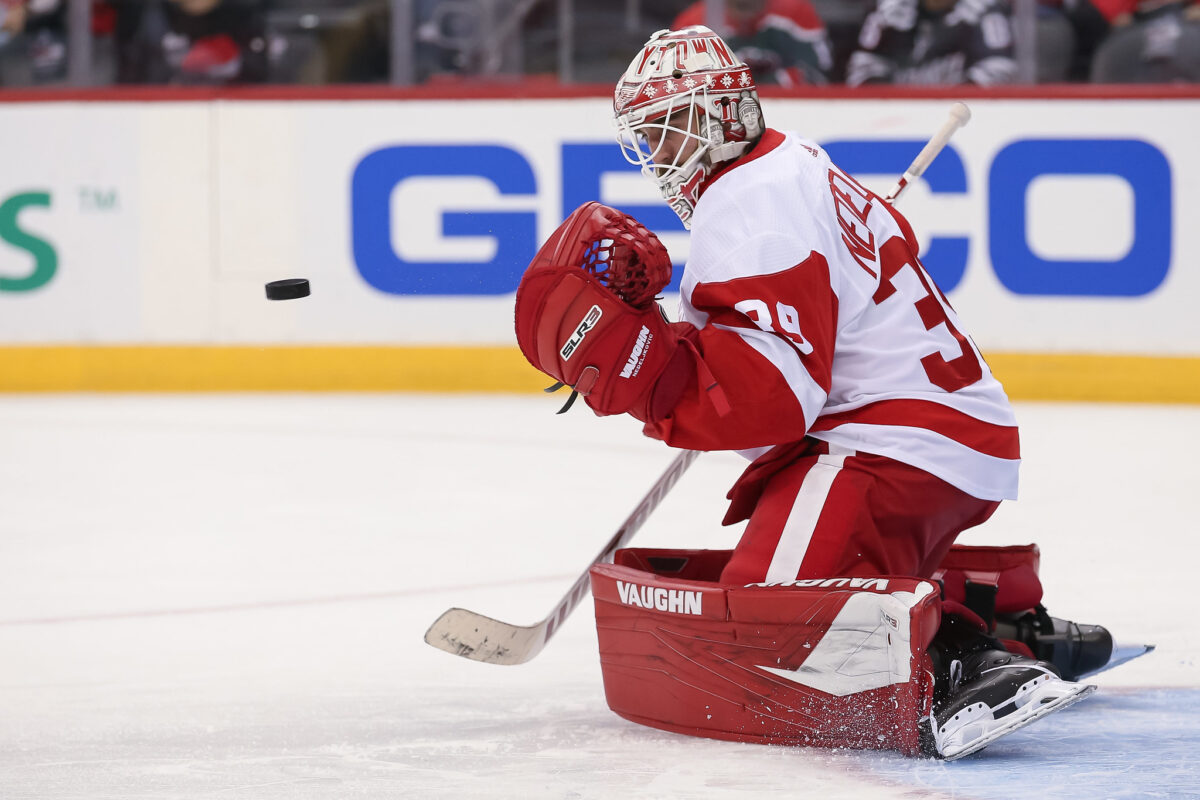 While Jarry has question marks of his own, Nedeljkovic brings plenty of baggage to the team, and it's worth asking: which Alex Nedeljkovic are the Penguins getting?
Nedeljkovic With the Carolina Hurricanes
As odd as it may seem, Alex Nedeljkovic's NHL career goes back to the 2016-17 season – granted, over three seasons from then until 2019-20, he appeared in only six games. His first real look was in the 56-game, COVID-shortened 2021 season when the young netminder turned heads with his remarkably good numbers.
Related: Kyle Dubas Has Penguins Poised to Win in 2023-24
In 23 appearances that season, he wrested control of the Hurricanes' net from both James Reimer and Petr Mrazek and posted a record of 15-5-3, a 1.90 goals-against average (GAA), and a .932 save percentage (SV%) – both NHL-best marks. His goals saved above average (GSAA) of 16 ranked fifth in the NHL, behind Juuse Saros and Marc-Andre Fleury but ahead of Connor Hellebuyck.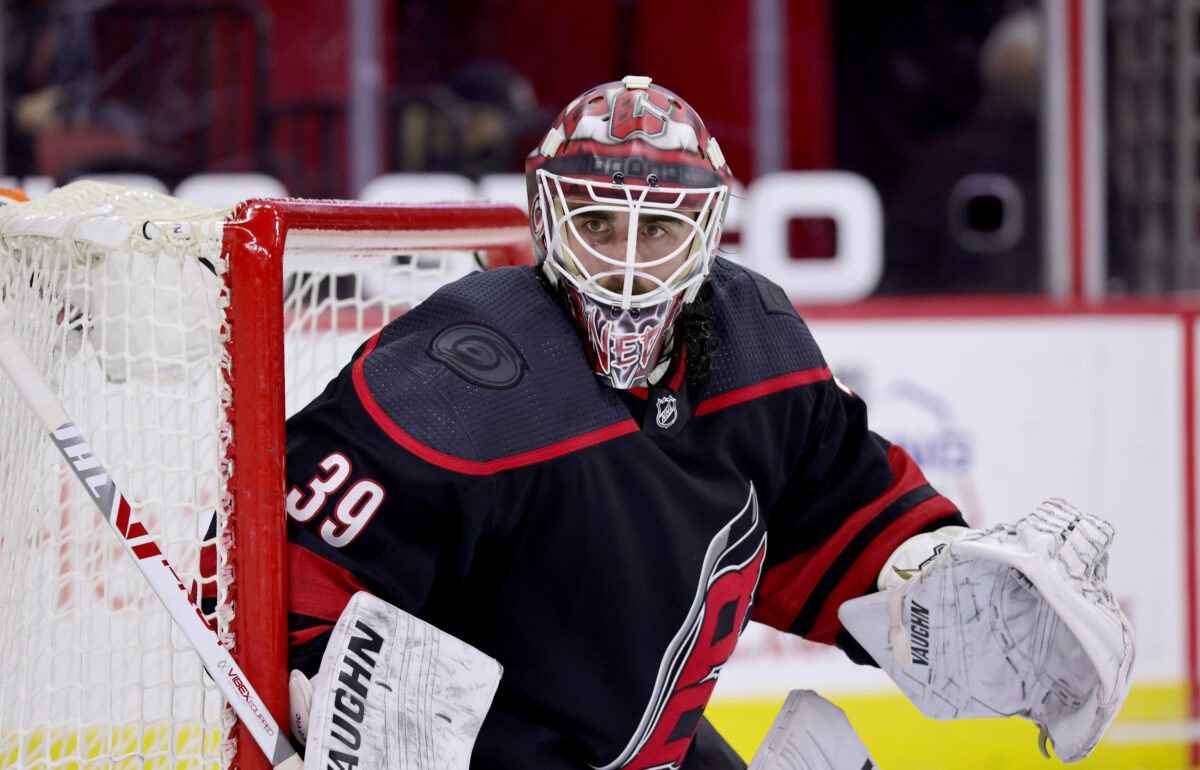 Though Nedeljkovic did not garner any Vezina Trophy consideration as the NHL's best goaltender, he was selected to the All-Rookie team and ranked third in Calder Trophy voting as the NHL's best rookie. In the playoffs, though the Hurricanes lost in the second round to eventual Stanley Cup champion Tampa Bay Lightning, Nedeljkovic was solid. In eleven appearances, he went 4-5-0, yielding a 2.17 GAA and a .920 SV%. He also earned a shutout in the first round against the Nashville Predators.
However, Nedeljkovic with the Detroit Red Wings
In July 2021, Red Wings GM Steve Yzerman traded 32-year-old goaltender Jonathan Bernier and a third-round pick in the 2021 NHL Draft to Carolina for Nedeljkovic. Clearly, the numbers the young goaltender posted caught Yzerman's eye, and he felt the seven-years-younger goaltender would be a fine addition to his grand Yzerplan. Ah, but the best-laid plans of mice and men …
---
Latest News & Highlights
---
No longer protected by a Hurricanes team with Sebastian Aho, Dougie Hamilton, and Jacob Slavin, Nedeljkovic found himself shellacked on the regular. First of all, he appeared in 59 games, compared to veteran backup Thomas Greiss's 31, and the added load may have been too much for him. Nedeljkovic also faced significantly more shots in Detroit than in Carolina, some 33.35 shots per 60 minutes compared to 27.9 per 60, respectively.
Related: Penguins Purchase Sportsnet Pittsburgh in Hope of Saving RSNs
On Oct. 14, 2021, in just the Red Wings' second game of that season, the Lightning bombed the young goalie with seven goals. Though the Red Wings did push the defending Stanley Cup champs to overtime in that game and likely found some positivity in that, it revealed something about Nedeljkovic and the Red Wings' defense: it was going to be a long, ugly season.
Nedeljkovic gave up seven goals three times, including a game on March 27, 2022, when the Penguins chased him after 37 minutes and scored 11 goals total. He surrendered six goals three other times — chased once — and yielded five goals seven more times. Though Nedeljkovic did earn four shutouts and finished with a .901 SV%, there was either an issue with the Red Wings' defense, their new goalie, or both. His 3.31 GAA failed to impress voters, and in his second year of eligibility, he fell to 14th in Calder voting with only one point.
As far as his performance in 2022-23, the less said about that, the better. Nedeljkovic's GAA climbed to 3.53, and his SV% fell to .895. He lost the starter job to Ville Husso and, in fact, played fewer games (15) than third goaltender Magnus Hellberg (17). It appeared neither coach Derek Lalonde nor the team in front of him had faith in his ability.
So Which Alex Nedeljkovic Are the Penguins Getting?
This will be a question surrounding Nedeljkovic this season. On the one hand, Jarry's questionable health could lead to another oversized load for Nedeljkovic, similar to what he faced in Detroit in 2021-22 and what DeSmith faced last season in Pittsburgh. That could be compounded by the freewheeling style of Karlsson, who could leave Penguins goalies vulnerable for more than 20 minutes a game. It could result in a poor performance from their new goalie and dash their hopes of a triumphant return to form.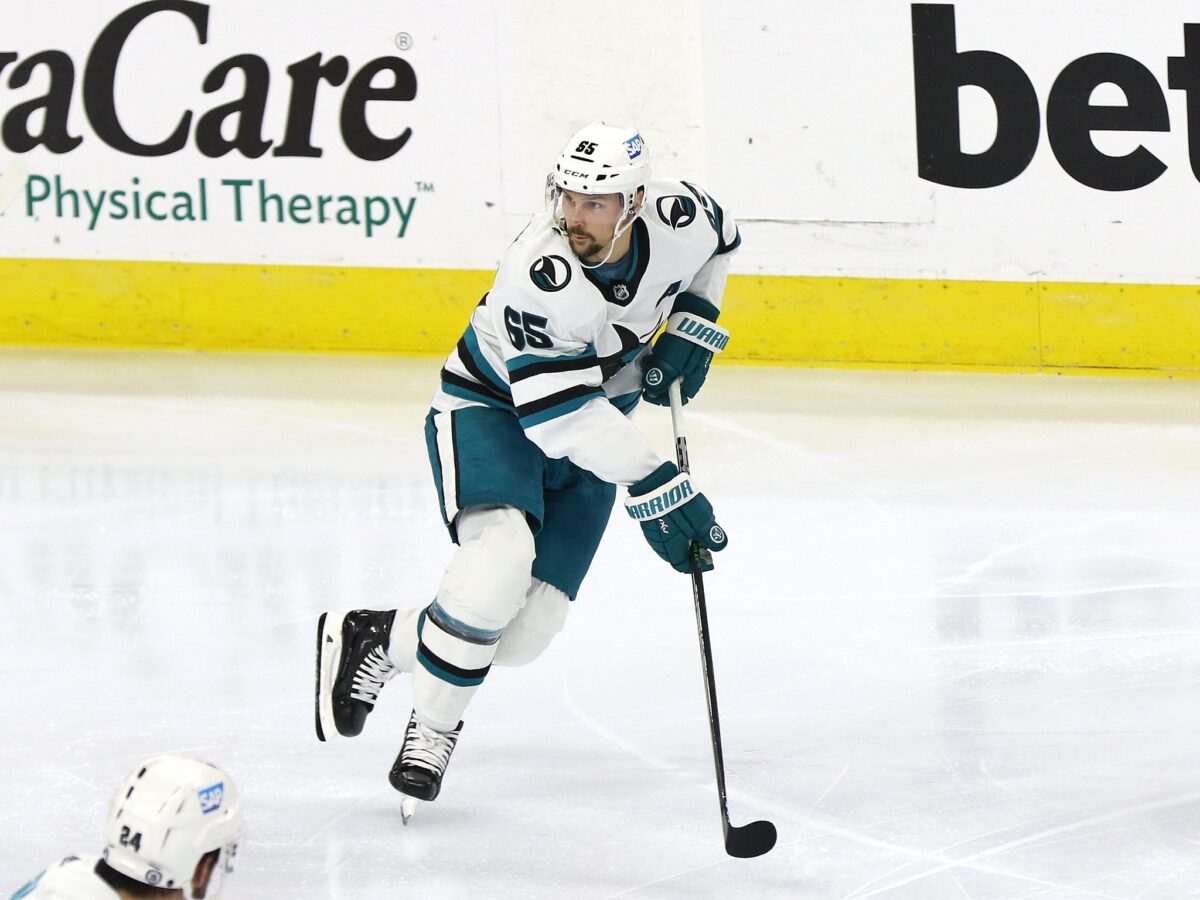 However, the Penguins have a much more veteran-based lineup than the young, emerging Red Wings. Sidney Crosby's complete game up front combined with veteran defensemen like Kris Letang and the responsible Marcus Pettersson could offset Karlsson's play and provide stability in front of the sometimes shaky Nedeljkovic. Both outcomes could be likely and will need to be addressed if the Penguins want to make another Stanley Cup run with their current core.