Pittsburgh Penguins forward Jason Zucker has been a revelation in 2022-23 after an unfortunate up-and-down 2021-22 season. In fact, he's been riding a personal high that began at the beginning of the season and has continued over the course of the year. He remains one of the Penguins' most consistent performers, and has represented a beacon of stability in an otherwise rocky journey toward the Eastern Conference's final playoff spot.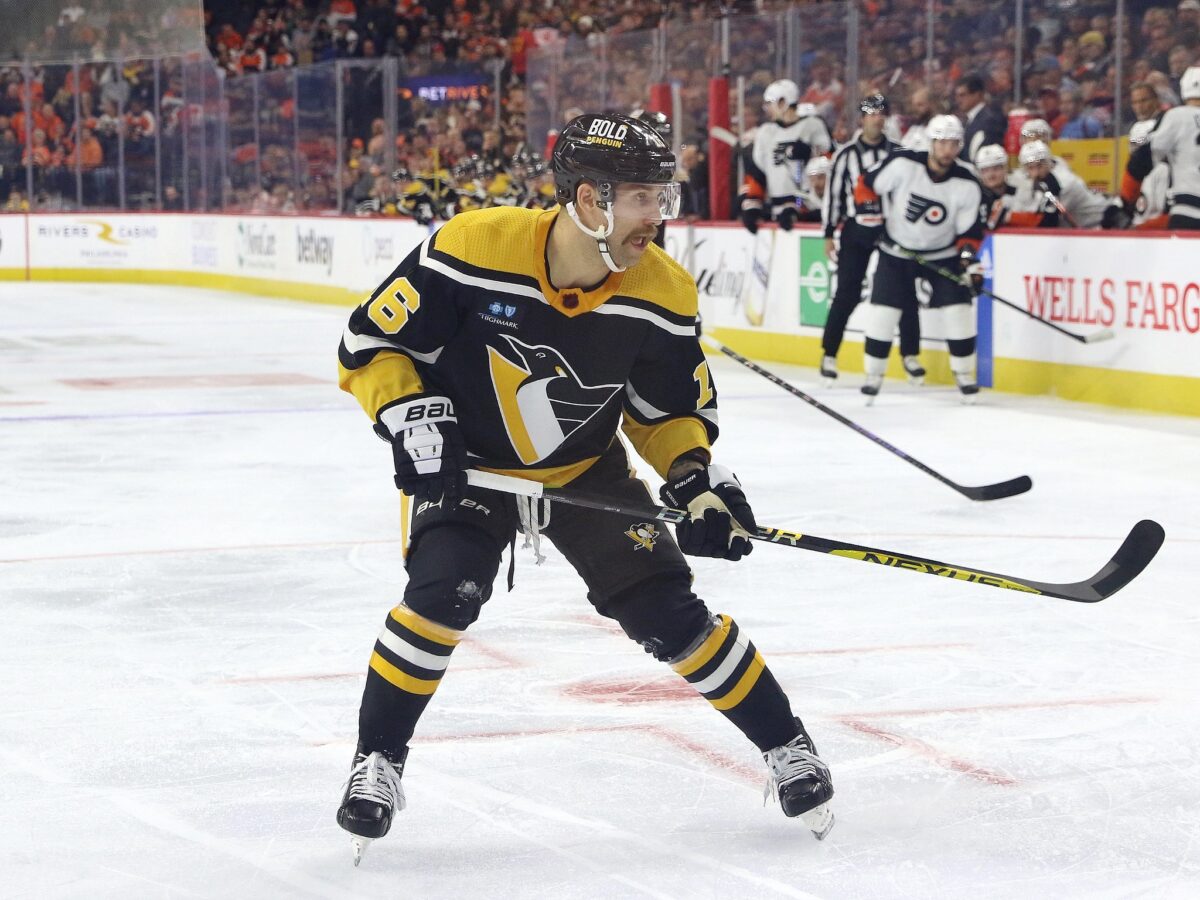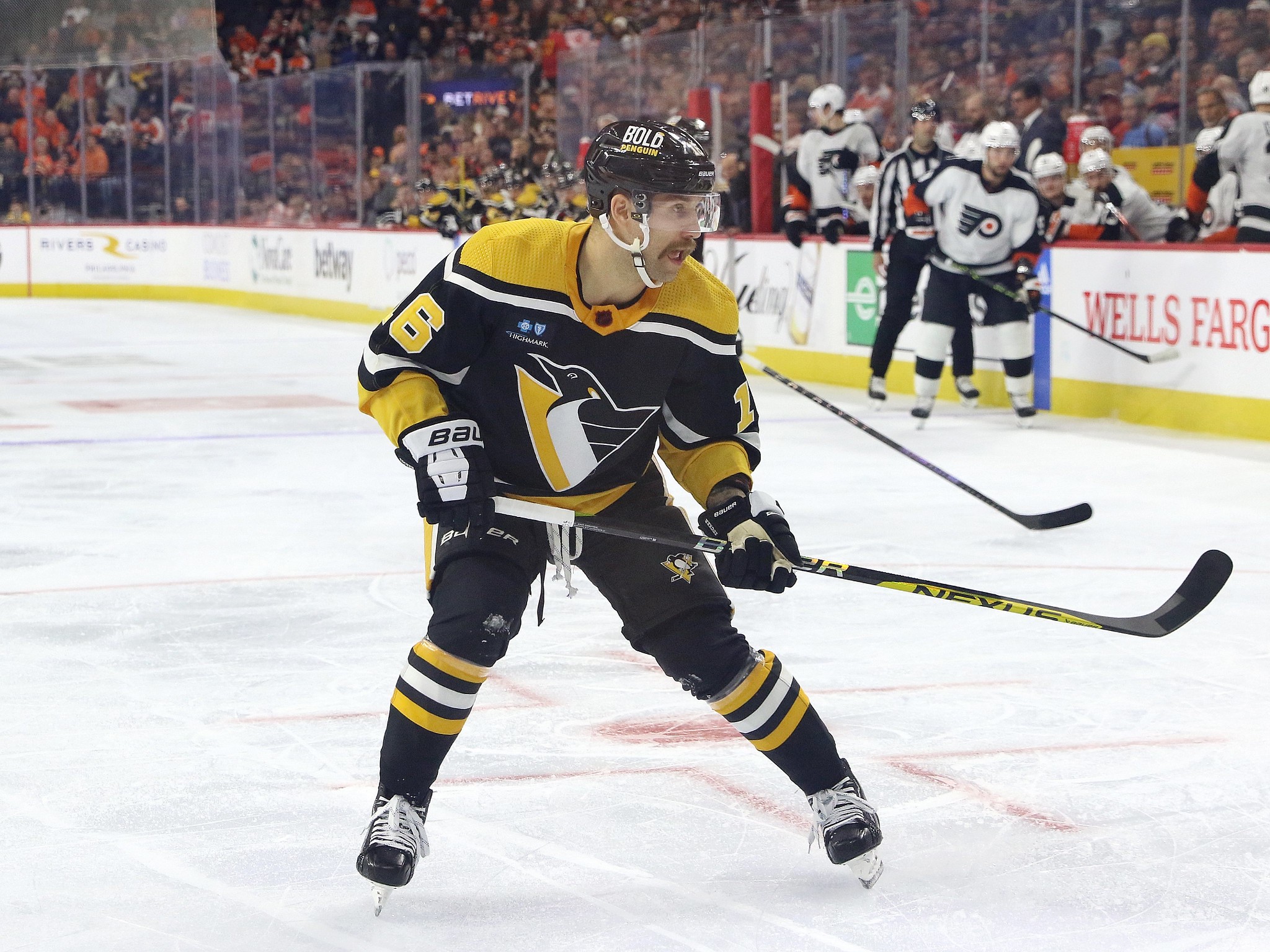 Zucker firmly entrenched himself as a second-line forward and sits fifth on the team in scoring with 27 goals and 20 assists for a respectable total of 47 points. This is particularly impressive given his recent injury history, as he was limited to only 79 total games over the last two seasons. Despite his cult status and newfound reputation for timely scoring, it emerged that the Penguins had actually attempted to trade him this past offseason, and again at the trade deadline.
Related: Penguins Acquire Nick Bonino in Three-Team Trade
---
Latest News & Highlights
---
General manager (GM) Ron Hextall held talks with his Vancouver Canucks counterpart Patrik Allvin ahead of the March 3 trade deadline in a vain attempt to trade Zucker for J.T. Miller. While this has been public knowledge for some time, new details have recently emerged as to just how close both teams got to pulling the trigger on a deal.
Zucker Deal Was In Final Stages
According to NHL insider Frank Seravalli, Hextall and company were fully prepared to send Zucker and a selection of first-round draft picks to the Canucks in exchange for Miller, while Vancouver was apparently planning to flip Zucker for more draft picks. Allvin only needed to find another team willing to take him on, which at that point was a risk given how sparingly he was known for playing at the time.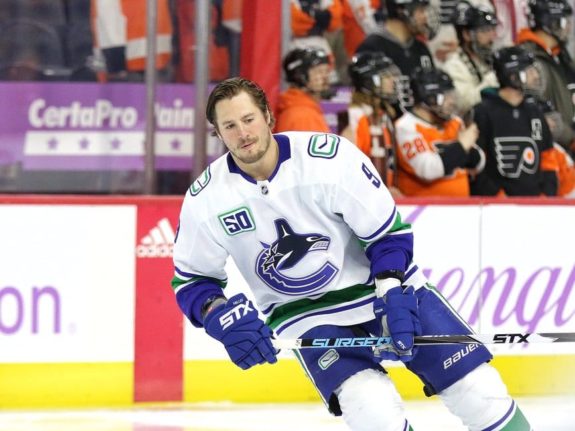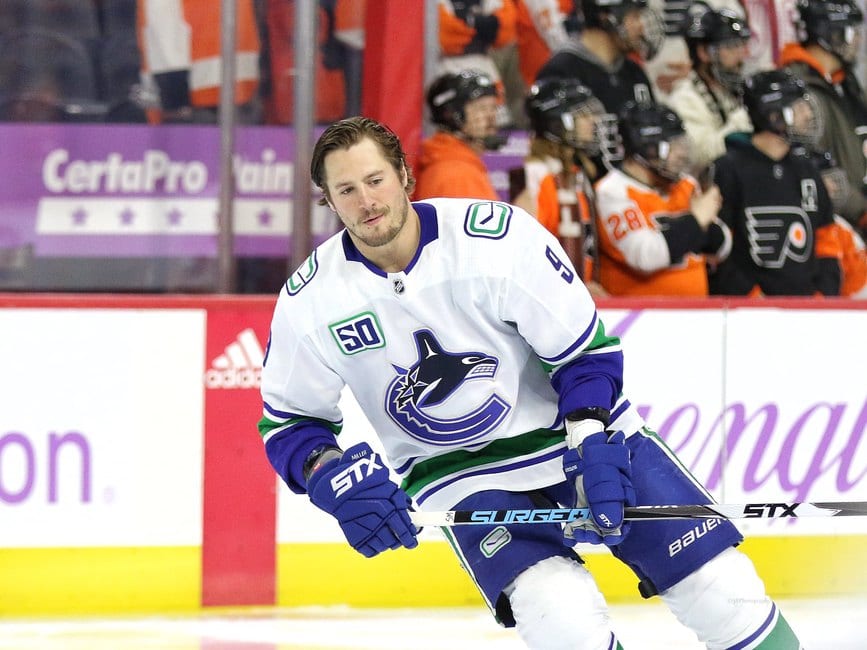 On the Penguins' side, Hextall may have been spooked by Miller's recent contract extension, as the Canucks signed him to a seven-year, $56 million deal which is slated to kick in beginning in 2023-24. Given the Penguins' recent complicated relationship with the salary cap, committing that much money to a single addition coupled with the long-term deals they had already given to Evgeni Malkin and Kris Letang might've caused some apprehension in the Pens' front office. Zucker's contract, on the other hand, ends after this season, and it would be a lot easier to find another suitor given how 2022-23 has turned out for him. Additionally, the Penguins may have evaluated Miller's performance under former head coach Bruce Boudreau and seen his struggles defensively, for which they didn't want to give up Zucker for that reason.
Penguins Thankful Trigger Not Pulled
While they were prepared to ship Zucker to the West Coast, his performance shortly before the deadline quickly caused the Penguins to abandon their pursuit of Miller. He was otherworldly in the eight games surrounding the deadline, scoring nine goals and playing his best hockey in years. He began scoring timely goals, including a crucial overtime winner which completed a season series sweep of the Tampa Bay Lightning. His play seems to indicate he is the most aware of what the Penguins are fighting for and what's on the line if they fail to achieve their goal, of which Hextall is also mindful.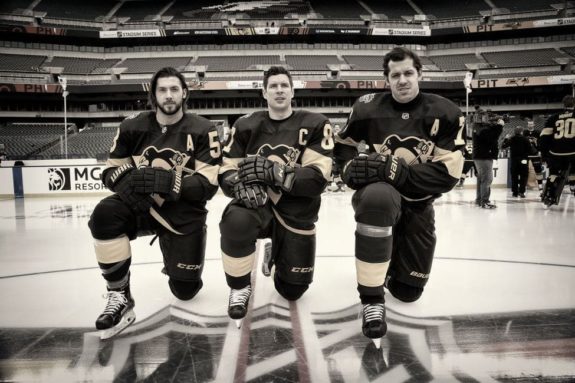 Even though team captain Sidney Crosby has three seasons remaining on his current deal and Malkin and Letang were both signed to long-term extensions, it is now time to accept that anything short of success may trigger a rebuild not seen in the Steel City since Crosby was drafted first overall in 2005 by a near-bankrupt franchise. Although Crosby is having one of the best seasons of his career at age 35, the future of each superstar now needs to be reckoned with, and Zucker has provided much-needed support for Crosby while Malkin and Letang missed time.
Whatever the reason for the ultimate failure of the Zucker/Miller trade, the direction of both teams since the deadline definitely has Ron Hextall thanking his lucky stars the Canucks and Penguins weren't able to come to an agreement, especially since the Penguins are in a fight for a playoff spot while the Canucks are toiling near the league's basement. Zucker remains one of the Penguins' locker room leaders, and it seems unfathomable that Hextall even considered sending him somewhere else.
---
---