The Pittsburgh Penguins have been one of the most successful franchises in the NHL since the dreaded 2004-05 lockout. With 14 straight playoff berths and four Stanley Cup Final appearances over that stretch, Sidney Crosby and company have cemented their dominance.
When the Penguins are playing their best, they have a clear identity. In both the 2007-08 & 2008-09 seasons, the Penguins came at teams in waves, shift after shift. Crosby's speed, along with Evgeni Malkin's creativity and Jordan Staal's dominance on the third line, gave the Penguins a powerful balance down the middle of the ice.
On the blue line, Sergei Gonchar was the leader and an elite puck distributor. Along with the stars performing at a high level, role players such as Bill Guerin, Chris Kunitz, and Max Talbot played a massive role, chipping in offensively with timely goals. With speed and a relentless attack, the Penguins managed to make back-to-back Stanley Cup Finals, both against the Detroit Red Wings. After facing defeat in the 2008 Cup Final, the Penguins got their revenge in 2009, winning Game 7 in Detroit by a score of 2-1.
Prior to the 2014-15 season, the Penguins hired general manager Jim Rutherford, who had a clear vision of what he wanted his team to be. Similar to the identity the Penguins had in 2008 & 2009, Rutherford wanted to establish an identity of speed. The hiring of head coach Mike Sullivan in the middle of the 2015-16 season turned out to be exactly what the Penguins needed to fulfill their identity. With Sullivan's fast pace of play, the Penguins were able to roll four lines and six defensemen effortlessly.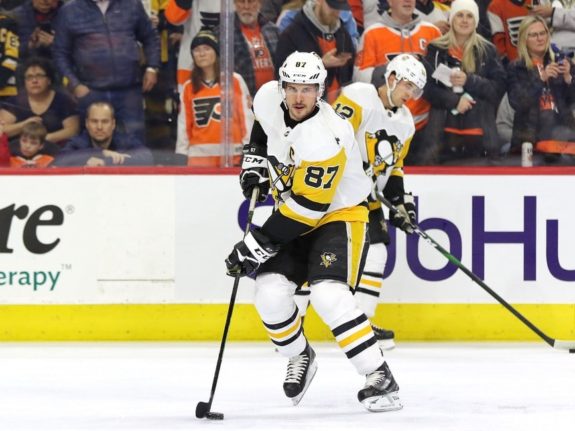 A strong center core of Crosby, Malkin, Nick Bonino, and Matt Cullen gave Sullivan the flexibility to rely on his bottom-six forward group. With Kris Letang leading the blue line, along with Brian Dumoulin and Justin Schultz, the Penguins' depth and speed were too much for opponents, leading to back-to-back Stanley Cup victories in 2015-16 & 2016-17.
Attacking in Waves
Only three years removed from the 2017 Stanley Cup victory in Nashville, the Penguins find themselves in an unfamiliar state. Once the fastest team in hockey, they find themselves to be average in that department. With youth and speed playing a major role in today's NHL, the aging Penguins need to re-establish an identity, or the window to win will most likely close. Throughout the Penguins' history, superstars and offense have been a key ingredient to success.
With 15 scoring titles in the previous 26 seasons, the Penguins have always been able to lean on high-end talent. Crosby and Malkin are still elite players, but they are not as fast as they used to be. Sullivan loves to play a high tempo game with speed, but it remains to be seen if the Penguins will be able to keep up with younger teams who have shown the ability to play with tremendous pace.
Rutherford went out and acquired one of the fastest wingers in the league this offseason when he made a trade with the Toronto Maple Leafs for Kasperi Kapanen. With Kapanen on Crosby's right wing, a trio of Jake Guentzel, Crosby, and Kapanen could give opponents trouble.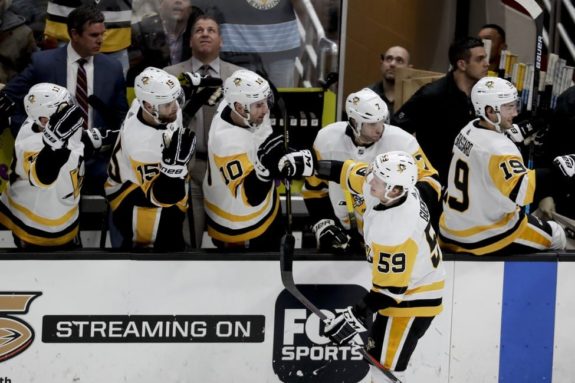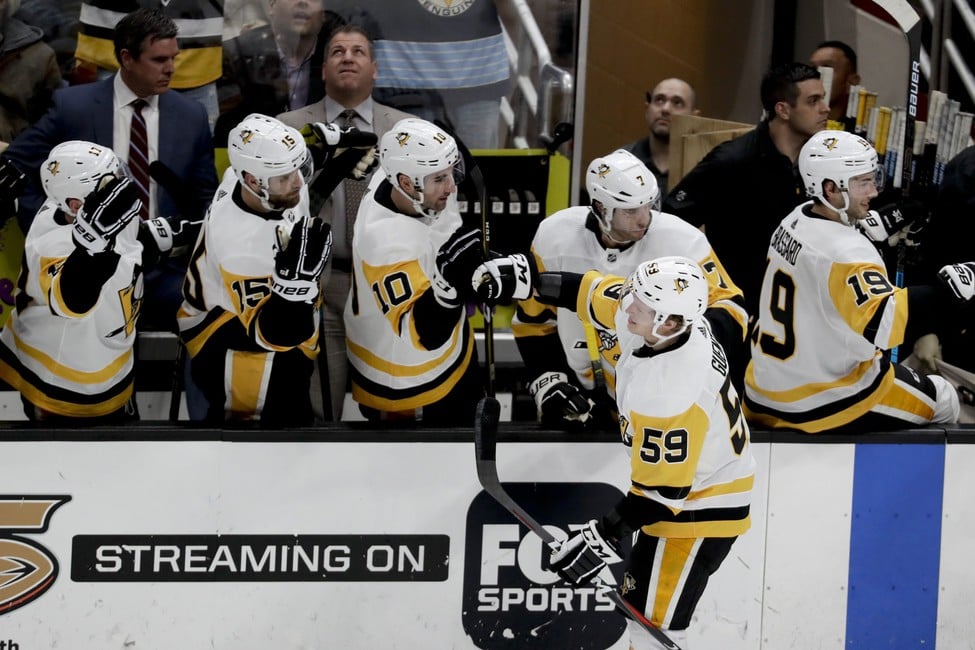 Going into the 2020-21 season, the Penguins' identity will need to be adjusted if they want to succeed. Attacking in waves, playing fundamentally sound, and strong special teams will be key. Guentzel, Crosby, Kapanen, Jason Zucker, Malkin, and Bryan Rust will make up the top-six forward group. In the bottom-six, Jared McCann, Teddy Blueger, and newcomer Mark Jankowski will need to establish themselves as reliable options for Sullivan. A strong bottom-six group will allow the Penguins to get into a rhythm that will lead to a well-balanced attack, with all four lines pitching in offensively.
Strong Defensive Core and Special Teams
The Penguins have a track record of acquiring overlooked defensemen and turning them into strong assets. Schultz, Marcus Pettersson, and John Marino are all examples. This season, the Penguins will have a brand new third-pairing, including Cody Ceci and Michael Matheson. The top four of Letang, Dumoulin, Pettersson, and Marino are very strong, and they will play a crucial role in this season's success.
With a strong fundamental game led by this defense, the Penguins will put themselves in a place to succeed. Similar to the forward group, all six defensemen getting into a rhythm will create a nice flow for Sullivan to work with.
Last season, the Penguins' power play scored 19.9% of the time, good enough for 16th in the league. With a star-studded group, more is expected, and the team will need more from them. Former Washington Capitals' head coach Todd Reirden is rejoining the Penguins to work with the defensemen, along with overseeing the power play.
With Letang, Crosby, Malkin, Guentzel, and Rust likely to start on the first unit, expectations are high to convert at above 20%. Regarding the penalty kill, Blueger and Jankowski will be relied on to lead the group, with Letang, Dumoulin, and Pettersson on the back end. With an 82.1% success rate last season, the Penguins' PK will continue to be a strength.
A Solid Start Is Essential
As the Penguins get ready to open their season in Philadelphia on Wednesday, Jan. 13, it will be important to come out of the gates flying. With 56 games in a condensed time period, a slow start could be detrimental. If the Penguins are able to establish an identity of attacking in waves, playing fundamentally sound, and strong special teams, they will put themselves in position to fight for a 15th straight playoff berth.
---
---
I am a recent graduate of Bentley University where I studied Finance and Economics. I played hockey as a goalie at the collegiate level and it has been a passion of mine throughout my life. Covering the Pittsburgh Penguins.