The Stanley Cup Playoffs are in full swing, and for the first time in 16 years, the Pittsburgh Penguins are watching from home. Everything that could go wrong did this season, and it culminated in general manager Ron Hextall, president of hockey operations Brian Burke and assistant general manager Chris Pryor all being fired on April 14. Fenway Sports Group is on the hunt for new management, who will make some major changes during the offseason. What areas need the most attention, and will the Penguins be able to come back to contend for a Stanley Cup in 2023-24?
Penguins' Defense 
Brian Dumoulin, who has played on the top defensive pairing with Kris Letang for the better part of a decade, will be an unrestricted free agent this summer. It's unlikely the Penguins will re-sign him, which means they will have a hole to fill. It is no secret that the team has a long list of other needs, so they will probably promote one of their current blueliners to the top pairing. Marcus Pettersson may be a good option, as he played with Letang a few times this season and seemed to hold his own. 
There will also be some interesting defensive options available on the market this summer, including Vladislav Gavrikov, who was acquired by the Los Angeles Kings at the trade deadline and seems to be working out well. The Kings are in the middle of their first-round playoff series with the Edmonton Oilers, and Gavrikov leads the defense in shot attempts. It's unclear if he will stay in Los Angeles, but if he does become available, he could be exactly what the Penguins need.
Ryan Graves is another defenseman who Pittsburgh should keep a close eye on this summer. He is playing alongside former Penguin John Marino for the New Jersey Devils, but he is up for a new contract this summer and may not remain in New Jersey. 
Penguins' Goaltending 
This was supposed to be the season that Tristan Jarry solidified himself as Pittsburgh's starting goaltender and secured a new contract. However, things didn't go as planned. He played through multiple injuries, and although the blame for missing the playoffs can't all be placed on him, he definitely shares in it.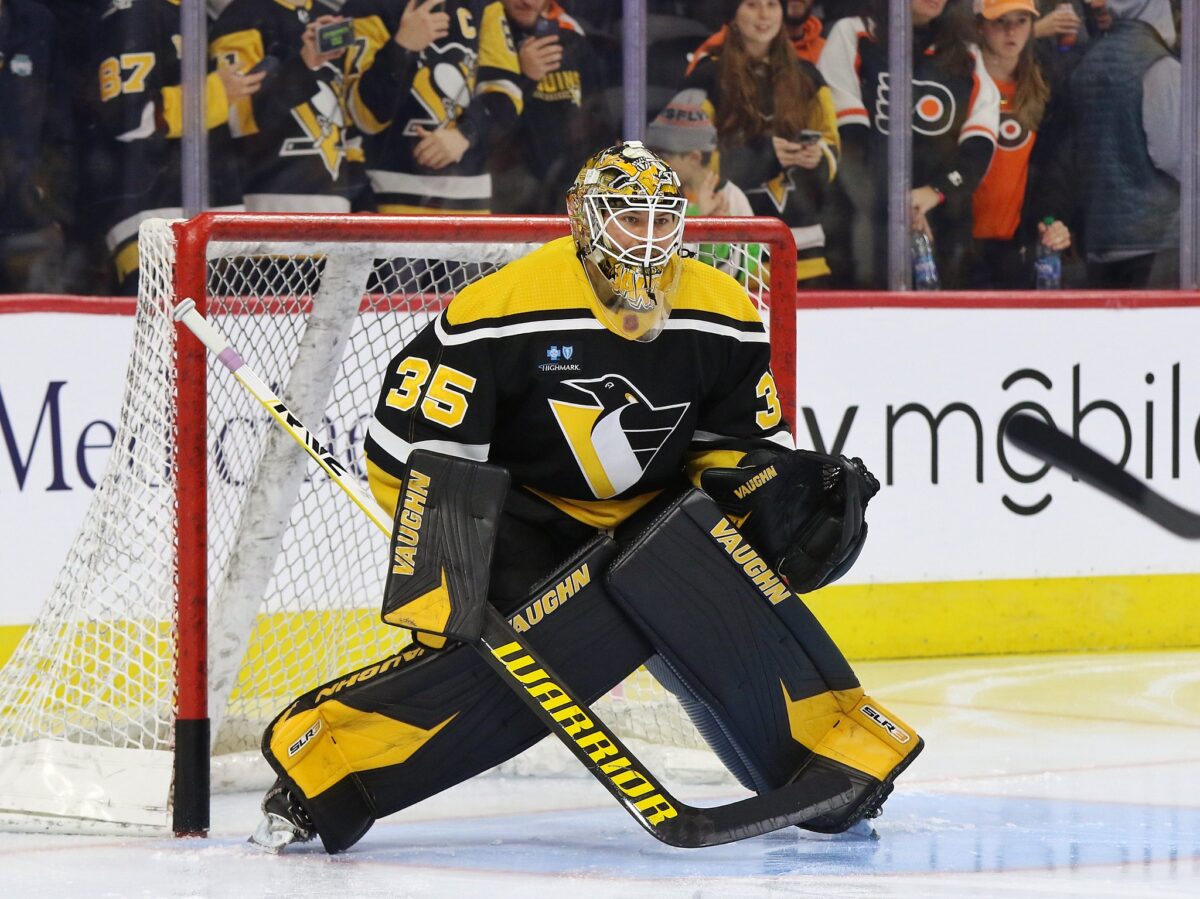 There are more questions than answers right now, especially when it comes to goaltending. The hard truth is that Jarry is injury prone, and the Penguins have to find a reliable backup, at the very least, this summer. Unfortunately, there will not be a large pool of goalies to choose from, but John Gibson's name has been thrown around. Gibson has four more seasons left on his contract with the Anaheim Ducks, but they may be willing to trade him. This season, Gibson played in 53 games for a .899 save percentage. 
Penguins' Depth 
The Penguins did not get any help from their depth this season, and last summer, management didn't do enough to strengthen their bottom six, and they paid the price for it this year. There is a lot to focus on this offseason, but the bottom-six has to be the priority. They need at least three new forwards and should trade Mikael Granlund.   
Related: Penguins' Best and Worst Trades of the Decade
---
Latest News & Highlights
---
Granlund still has two more seasons on his contract at $5 million per year. The Penguins have a first-round draft pick in hand, and if they pair that with Granlund in a trade, they may have some takers. Opening up that cap space would be extremely helpful with so many new contracts pending, including top-six forward Jason Zucker. 
A Busy Summer
This season was a huge disappointment for the Penguins. They had some bright spots, but they struggled due to all their missing pieces. They have a lot to work out this offseason, starting with a new front office.