The Boston Bruins have signed forward Peter Mueller to a professional tryout (PTO), according to ESPN's Pierre LeBrun.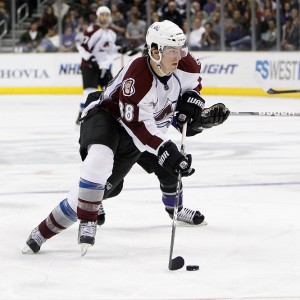 Mueller, 28, will seek to return to the NHL after playing the past three years in Europe. In 2015-16 with the Malmo Redhawks of the Swedish Hockey League, Mueller skated in 43 games and tallied 13 goals and 12 assists. He played the previous two seasons with Kloten HC in Switzerland's National League A.
The native of Bloomington, Minnesota, was drafted by the Phoenix Coyotes eighth overall in the 2006 NHL Entry Draft and had a promising start to his NHL career. In 2007-08, Mueller's rookie season with the Coyotes, he registered 22 goals and 32 assists in 81 games.
---
RELATED: more information
---
During the 2009-10 season, Mueller was traded to the Colorado Avalanche and suffered a serious concussion towards the end of the year. Mueller suffered another concussion during the first preseason game of 2010-11 and missed the entire season.
Mueller last played in the NHL during the 2012-13 season with the Florida Panthers and has played in Europe since his contract was terminated by the St. Louis Blues before the start of the 2014-15 campaign.
The course of Mueller's career has been changed by his concussions, but the Bruins are giving him a chance to return to the NHL.
Steven is a lawyer and writer with a passion for the game of hockey. He's the Lead Writer covering the Tampa Bay Lightning with THW. He's also been press credentialed through the Lightning since 2016. His work has been published at The Fourth Period, LightningInsider.com, Bolt Prospects, The Sports Daily Network, U.S. College Hockey Online and College Hockey News. He's had radio appearances on TSN 690 in Montreal, Lightning Power Play Live and multiple podcasts to give insight and analysis on the team. He can be reached on Twitter @StevenDiOssi and by email at sdiossi@gmail.com.