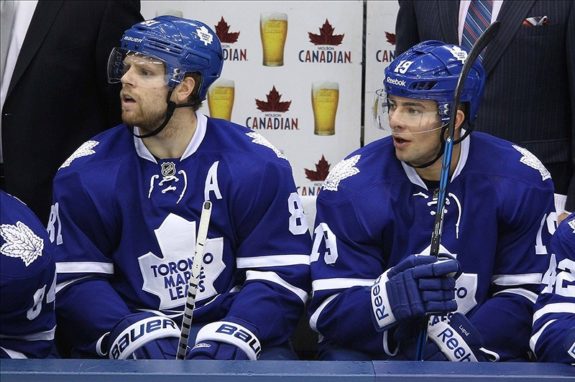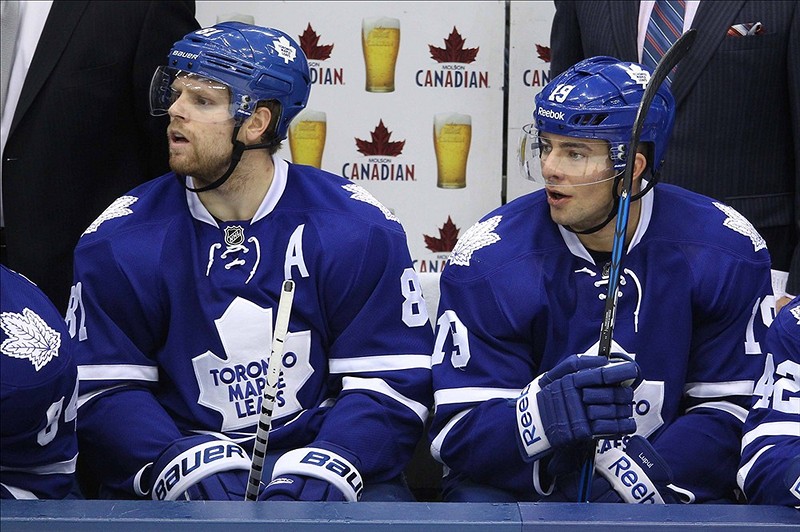 The fallout from the Buffalo Sabres-Toronto Maple Leafs brawl is starting to happen as the league handed down fines and suspensions. David Clarkson received a ten game ban for leaving the bench to fight and Sabres coach Ron Rolston was fined for his involvement. However, Phil Kessel's suspension is sure to raise some eyebrows.
The NHL has decided to suspend Kessel for the remainder of the preseason after slashing and spearing John Scott. That's it, nothing more. Three meaningless preseason games for swinging his stick like the mighty Thor.
What?
NHL's Director of player safety Brendan Shanahan deemed that Kessel acted in self-defense when he initially slashed Scott, but he got punished when he went back after Scott. Kessel received a game misconduct after spearing Scott, yet he only receives a three game preseason ban? No real justice for the Buffalo Sabres there.
Sure, John Scott kind of got what was coming to him by calling out Kessel before the brawl took place, but Kessel was way out of line by repeatedly slashing and spearing Scott. No player should ever use his stick on another player like Kessel did.
Something else that came out of all of this is the NHL and their inconsistent suspensions. The NHL recently suspended the Vancouver Canucks' Zack Kassian for the remainder of the preseason and the first five games of the regular season after his high sticking broke jaw of the Edmonton Oilers Sam Gagner.
Reckless? Sure, but it was not intentional in the least. In that same game, Dale Weise of the Canucks delivered a shot to Taylor Hall's head that looked very deliberate as Hall's head looked like the main target.
Well, surely the NHL would throw the book at Weise considering Kassian's suspension for an accidental high stick. Dale Weise received a suspension that will keep him out for the rest of the preseason, the same exact punishment that Phil Kessel had received. So, why did Kessel and Weise receive lesser punishments for their actions that they did on purpose than Kassian's accidental high stick? Simply because Kassian broke Gagner's jaw.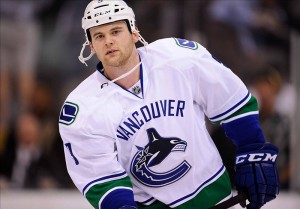 Basically, if Kessel had really connected and injured John Scott, then he would have received a much stiffer punishment. But that isn't really fair because, while not injuring their opponents, the intent was there and it was clear as day. Who knows if Kessel and Weise were even going to play in these preseason games anyway, so, the suspension is pretty much meaningless, much like preseason games.
Shanahan clearly contradicted himself in the video explaining Kessel's suspension. According to Shanahan, Kessel has a clean record, but that didn't play a factor into his relatively light suspension. However, in the video, he points out Kessel's similar slashes towards the Philadelphia Flyers' Luke Schenn as evidence of similar behaviour. I guess it doesn't technically make him a repeat offender by rule, but that alone should have been enough to give him some sort of regular season suspension.
One good thing that came of this is that Kessel is officially on the list of those who have received supplemental discipline. So, Kessel pretty much has to keep his nose clean or else he could be considered a repeat offender, which would subject Kessel to much harsher punishments.
At the end of the day and as the dust clears from all this ugliness, Phil Kessel got off with a slap on the wrist and that's a shame. It sets the tone for the upcoming season that basically any player can go and hack a player and receive a light punishment. Brendan Shanahan and the NHL needs to do a better job with punishments and keeping them consistent. Plain and simple.
Do you think Phil Kessel's suspension was too light and does the NHL need to be more consistent on suspensions? Comment below or send me a Tweet, @MarkWGraham