It's hard to believe that just about a week and a half ago, playoffs seemed to be in contention for the Philadelphia Flyers. After a three-game winning streak on Feb. 4, Philly sat four points behind the Detroit Red Wings for the last Wild Card spot in the Eastern Conference with two games in hand.
Fast forward to Feb. 16 and the Flyers have been without Sean Couturier for over a week and have three more before he could be ready, a single win since they hit three in a row and sit six points with no games in hand behind the Tampa Bay Lightning for the last Wild Card spot.
The trade deadline is 13 days away now and what could have been a discussion on whether the Flyers should be sellers or buyers has quickly swung to a definite sellers stance. So what players could the team be trying to ship off?
Ron Hextall's Previous Tendencies 
Before considering what the Flyers may do in the coming weeks, it's important to look at what the team has done lately. With Hextall, there's really no question what he's trying to do with the team.
Since taking over as the general manager in 2014, Hextall has built the Flyers for the future and understood the team wasn't going to be a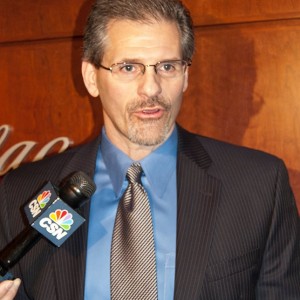 contender in the coming years.
He's consistently made trades with an eye to the future even in his biggest loss of a trade in the Scott Hartnell-R.J. Umberger deal. It would be wrong to expect anything else this trade deadline year.
The thing that may hamstring Hextall the most this deadline is the fact the Flyers can't retain anymore salary on player's contracts. They've already hit the three-contract limit with the trades of Nicklas Grossmann, Vincent Lecavalier and Luke Schenn.
What's Available
The Flyers' list of unrestricted free agents for 2016 aren't overwhelming by any stretch of the imagination, but most to all should be available. Sam Gagner, Ryan White and Evgeny Medvedev could and should all be available, while Michael Raffl has been an important supplementary player for the past three years and the team may be keen on holding on to him.
If any team is crazy enough to take Umberger, Hextall won't hesitate to unload his $4.6 million cap hit amidst his one-goal season. Defenseman Andrew MacDonald falls into the same category.
From there, things get a little more interesting. D-man Mark Streit should be available, but his $5.25 million salary through next season could scare off plenty of teams. However, he is a reliable second-pairing blueliner that can man a power-play unit.
The Fourth Period reported that Hextall has been shopping Brayden Schenn. The winger has popped up in rumors for years, but Schenn is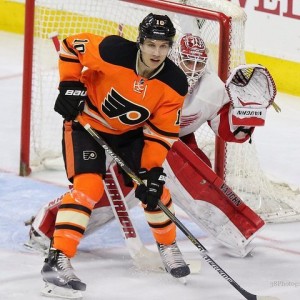 having a strong year with 16 goals in 53 games while finding chemistry with Couturier.
Matt Read's another option, perhaps, but Hextall would probably be more focused on ridding larger contracts of players that bring less of an impact. Read has been one of the Flyers' better bottom six players this year. Philly could find it hard to move him though. His contract runs through the 2017-18 season.
What To Expect
The Flyers are going to have a tough time making any big deals like they did at last year's trade deadline where they picked up four draft picks and Radko Gudas for Braydon Coburn and Kimmo Timonen. That doesn't mean the Flyers won't have players to offer, but they won't have the same caliber of players on the trade block that they did in February of 2015.
Instead expect some smaller trades. Medvedev, Gagner and Raffl would have some value to playoff hopeful teams, while someone may take a shot on Streit and/or Read.