We are all entitled to our opinion, and goodness knows that I have plenty of them myself. But this batch of Pittsburgh Penguins offseason hot takes has gotten to an impressive level of silliness.
Some are well thought out while others are clearly designed to get a reaction from readers and social media. Yes, I am painfully aware that addressing the latter in this forum is giving the attention seekers the platform that they desire. But hey, I'm game if you are.
Hot Take: The Penguins Should Have Kept Fleury
Nope. Nope. No Way! Nope.
Let me preface this one by saying that I'm a fan of Marc-Andre Fleury. I think that he was one of the most athletic and talented players to lace up skates in Pittsburgh. He was an asset to the community and one of the nicest athletes with whom I have ever interacted. But letting him go in the expansion draft was a painfully obvious choice.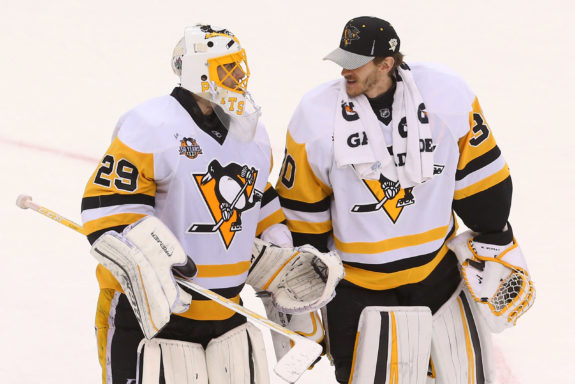 Matt Murray was a 23-year-old netminder who had just won two Stanley Cups while outplaying and replacing Fleury along the way. Let's be honest about the "Flower". He is older, more expensive, and prone to collapses in high-pressure games. Murray is still in the early stages of his career and had ice in his veins while playing on the biggest stage in hockey.
We could get into the nitty-gritty details that separate the two goalies, but I feel that the points that I have made are enough. It could have easily been Murray leading the Golden Knights to the Final and maybe they would have won it all. Clearly the Penguins would be the laughingstock of the NHL if that scenario had played out.
Hot Take: Ovechkin Has Had a Better Career Than Crosby
Honestly, this is the hot take that inspired this article.
It's obvious that both Pittsburgh and Washington are going to have their own, completely biased opinions on Sidney Crosby and Alex Ovechkin. But if you stand back and take an objective look at the situation, the player with the more prestigious career will become apparent.
Regular-Season Games Played
Ovechkin: 1,003
Crosby: 864
Regular-Season Points
Ovechkin: 1,122
Crosby: 1,116
These stat lines here are very telling as Ovechkin has only six more points than Crosby despite playing 139 more games.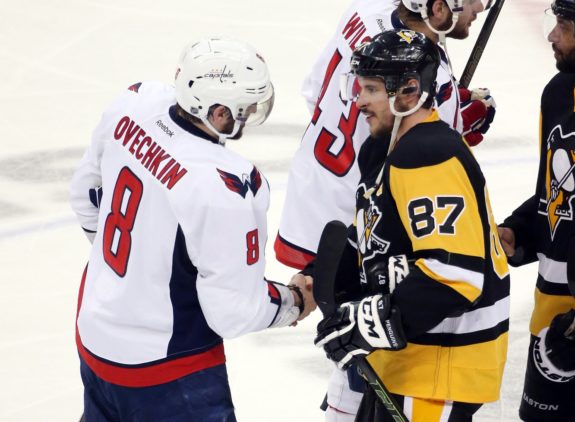 For the advanced statistics crowd, Ovechkin has a Corsi-for percentage of 53.5 while Crosby sits at 54.1. Both are very close numbers, but there is still an edge toward "Sid the Kid".
Stanley Cup Wins
Crosby: 3
Ovechkin: 1
Olympic Gold Medals
Crosby: 2 (The "Golden Goal")
Ovechkin: 0
Both players have piles of awards and accolades, and I could fill up this space going back to when they were teenagers and naming their hardware, but I look at it one way. If I were starting a fresh franchise, who would I choose to build it around? To me that is Crosby without question.
But Crosby has two more Cups than Ovechkin and one more playoff MVP. Ovechkin is a better goal-scorer. Crosby is better at everything else, including productive physicality. Ovechkin plays wing. Crosby plays center, a position which carries far more responsibility and significance. Crosby excels at playmaking, defense and working down low. Ovechkin dabbles.
The above quote from Trib Live's Mark Madden sums things up well when comparing the two.
The Penguins went several years between Stanley Cup victories during the prime years of the Crosby/Evgeni Malkin era, but I place that blame squarely on Dan Bylsma and Ray Shero. Until this year the Ovechkin-led Capitals failed to slay the dragon that is the Penguins in the playoffs, often with superior talent on their roster.
This is in no way meant to diminish Ovechkin's accomplishments, as he is a future Hall of Famer that we are all privileged to watch. But Crosby is superior in terms of performance and results. I would compare this situation to the Mario Lemieux and Wayne Gretzky debate.
I grew up idolizing Lemieux as he spawned a love of hockey in Pittsburgh, and for this writer, but again taking an objective look, Gretzky was the better player. I am actually wincing as I write this as my readership is primarily Penguins fans who will not be thrilled with me for making this statement, but if we are being honest, it's true. In this scenario, Crosby is to Gretzky as Ovechkin is to Lemieux in an era owned by number 87.
Hot Take: The Penguins Need to Trade…Everyone
The Penguins are recently removed from two championships, and have a roster built to contend for multiple years to come. Yet to this point there are so many people being mentioned in trade rumors it's verging on embarrassment.
I have seen trade rumors including but not limited to Phil Kessel, Kris Letang, Daniel Sprong, Derick Brassard, Olli Maatta, Tristan Jarry, Carl Hagelin, Casey DeSmith, Jake Guentzel, Riley Sheahan, and Conor Sheary. Yes, the club needs to improve its depth on both offense and defense, but the core is primed for another run, and the team should be better and more cohesive next season. I recently touched on my thoughts regarding the risk of trading Kessel and the nonsensical clamouring to trade Letang.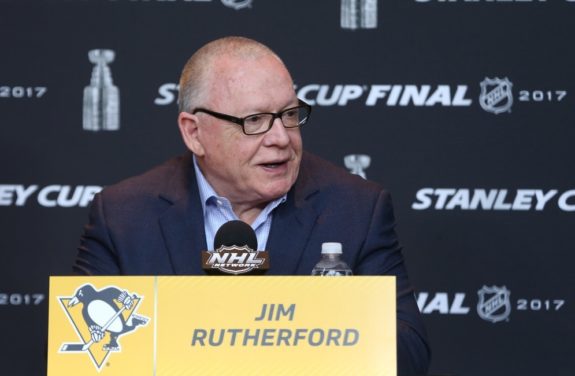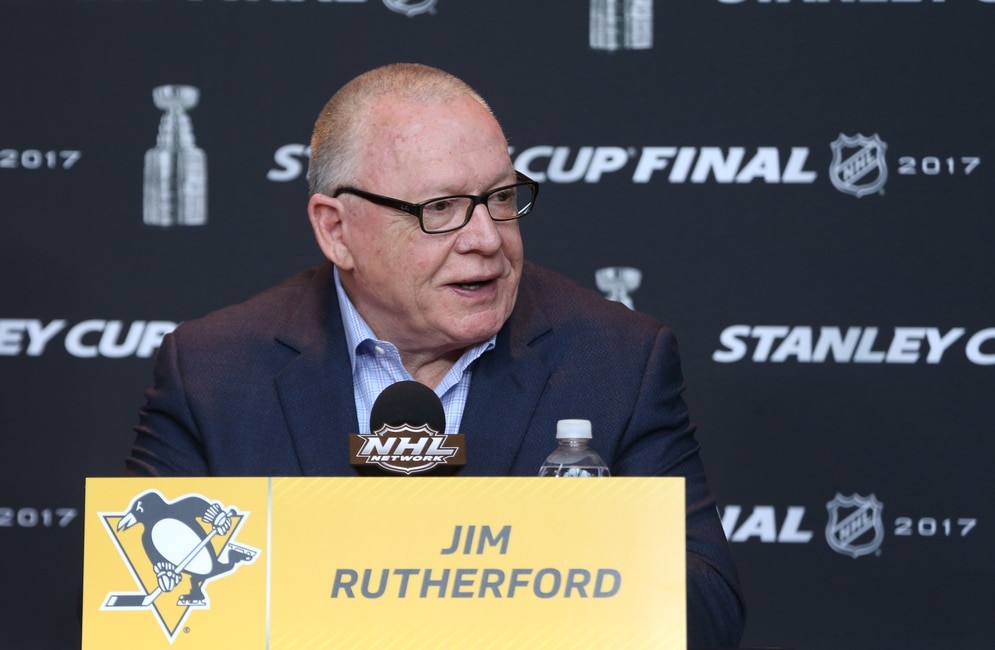 Pittsburgh has a nice mixture of star veterans and skilled youth that does not need much alteration. We all love a good trade now and then, but why risk messing with success just for the sake of change? If an opportunity presents itself to improve the team, by all means make the move, but don't jump into things unnecessarily. But if you had to trade a guy like Kessel, here is a great article from Pensburgh considering what Pittsburgh would need to get in return.
If the Penguins are to be active in free agency, then a move will have to be made to free up salary cap space. Otherwise, I say stay the course. Enter the season with a fresh team and make changes later on as the quality of the product becomes apparent.
In an offseason full of the hottest of takes, we have to remind ourselves to stay grounded and filter the opinions pouring through social media. There are a lot of good thoughts from some intelligent and well-respected hockey minds. Meanwhile, others are seeking attention by throwing stuff at the wall and seeing what sticks. I leave it to you to decide which is which.
Until next time.
Greg is a Pittsburgh Penguins writer for 'The Hockey Writers'.
He is a Pittsburgh area native who has written for multiple Penguins news and opinion sites. In addition to hockey writing, he is also an experienced YouTube creator.
Greg started with THW in 2015 as a Blue Jackets writer, and spent time as a Fantasy Hockey analyst.