Entering free agency, the Pittsburgh Penguins could lose as many as six unrestricted free agents. Key components from their back-to-back Stanley Cups such as Nick Bonino, Chris Kunitz, Matt Cullen and Trevor Daley need new contracts. Furthermore, Justin Schultz, Conor Sheary, Brian Dumoulin and a few others are restricted free agents.
Obviously, there are bigger fish to fry than Chad Ruhwedel. The journeyman defenseman had played in just 33 NHL games prior to this season, but he more than doubled that total with 34 appearances for Pittsburgh this season. Injuries thrust him into the starting lineup towards the end of the regular season and for six playoff games.
Ironically, Ruhwedel was the first player general manager Jim Rutherford was able to re-sign for next season. While the move will go without much fanfare, it's a solid decision nonetheless.
Penguins Addressing Defensive Depth
If all goes as planned, Pittsburgh will have five of its six top defenders back from the 2016-17 roster. Barring a trade, Kris Letang, Olli Maatta and Ian Cole will return. The Penguins are reportedly already in contract negotiations with Schultz, as they would like to extend him and Dumoulin long-term deals this summer.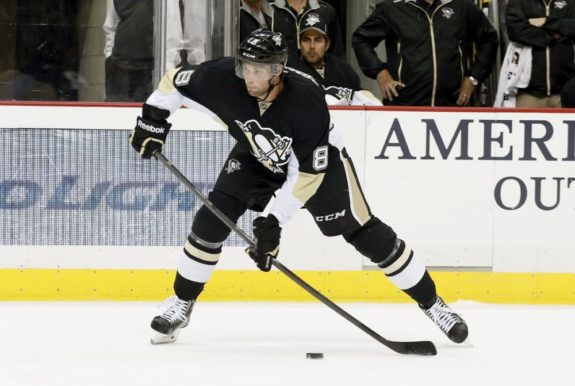 As for the others, Ron Hainsey and Marc Streit are expected to move on. The Penguins would like to re-sign Daley, but that's probably not likely. Signing Ruhwedel, though, gives the Pittsburgh insurance that  six blue-liners will (likely) be back from the 2017 Stanley Cup team.
Ruhwedel was serviceable in his 40 regular and postseason games. He earned two goals and 10 points with a plus-6 rating. During the regular season, Ruhwedel averaged more than 55 seconds on both the power play and penalty kill units. He also posted a 48.5 Corsi For Percentage and negative-1.1 Corsi For Relative Percentage.
Chad Ruhwedel gave the Penguins the same caliber of play (or slightly better) as Trevor Daley did but for much cheaper. pic.twitter.com/orN0wXrNNe

— Ryan Wilson (@GunnerStaal) June 22, 2017
None of that screams top defenseman, but he did enough and wasn't much of a liability in the playoffs. And moving forward, his $650,000 cap hit the next two years is reasonable.
Ruhwedel Filling a Need
In an ideal world, Ruhwedel is not a top-six defenseman. Even if the Penguins lose Daley, Hainsey and Streit, there's hope Ruhwedel won't be a full-time starter. The team's front office has expressed confidence this week that 23-year-old Derrick Pouliot might finally be ready to hold a regular role as Pittsburgh's No. 6 defenseman. That would be excellent for the Penguins, as it would make the journeyman a healthy scratch on most nights.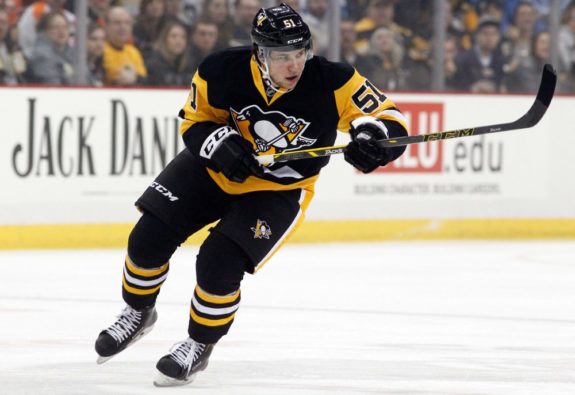 There's also a chance Pittsburgh brings in another defenseman from the free agent market to compete with Pouliot. That'd be even better because then they would have insurance if Pouliot isn't ready, and Ruhwedel still doesn't have to dress on a nightly basis.
Nonetheless, bringing back Ruhwedel at a cheap price was a wise decision because just like this past season, Pittsburgh needs to be prepared in case of injuries. At various points during the year, the Penguins were missing as many as four defensemen. All six blue-liners were healthy and played together for only 31 games in 2016-17.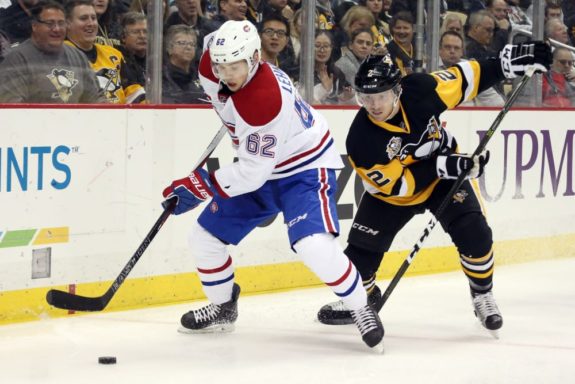 With another short summer, injuries could crop up again this coming season. That made re-signing a defenseman such as Ruhwedel necessary. Now a full year in the Penguins locker room and with twice as much NHL experience, the 27-year-old should be even more comfortable than he was a year ago. Pittsburgh hopes they can turn to him if needed. Ruhwedel also comes at a cheap price, so he won't prevent the Penguins from accomplishing what they want to in free agency.
Despite lacking any flare, re-signing Ruhwedel was a very wise decision for the Penguins.
Thank you Pittsburgh! Excited for two more years with this city and these fans 🐧 @penguins @… https://t.co/SwE3GF4txX

— Chad Ruhwedel (@chad5ruhwedel) June 22, 2017
Dave Holcomb is excited to join The Hockey Writers team, covering the Pittsburgh Penguins. Holcomb began his NHL work as a fantasy columnist at The Sports Network. In 2015, Holcomb joined the fantasy NHL team at FanRag Sports, where he eventually worked into a beat writer position, covering both the New York Islanders and Pittsburgh Penguins. He continues to cover the Metropolitan division, along with the NFL and Syracuse basketball, for FanRag Sports. To find more of his work, follow Holcomb on Twitter at @dmholcomb.