The shocking January 3rd announcement that salary-tracking website Capgeek.com would be permanently ceasing operations took NHL fans and media alike back to the Stone Age.
Instead of having a one-stop shop for anything and everything salary cap, we're left to sift through the crumbs scattered across unreliable websites and social media.  Even armed with the necessary information, we have to pull out a calculator, 520-page CBA, and lucky rabbit foot just to get a sense for where a particular team may be with relation to the salary cap.
And if you think you miss Capgeek now, just wait until the trade deadline.
In an effort to get a sense for the Pittsburgh Penguins' salary cap situation, I've rebuilt the Capgeek functionality and tried to track every bump and mump throughout yet another injury-riddled season in Pittsburgh.
I don't expect the Penguins to make any significant moves in the near future, so let's fast-forward closer to the trade deadline and evaluate how much cap space GM Jim Rutherford should have to work with.
__________________________________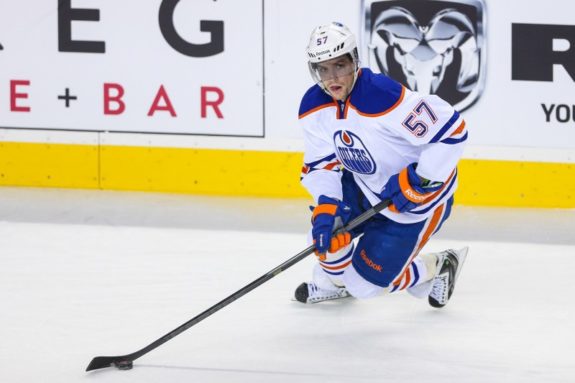 After Rutherford acquired David Perron from the Edmonton Oilers three weeks ago, he admitted that juggling the cap would get tougher with any additional deal:
"It gets a little trickier now. We can still make moves now but any future moves we make, we would have to take somebody out of our lineup and I like what the guys have done to this point. Everybody in different ways have contributed to where we are. So we'll just watch the team to see what the needs are. If we feel we still have needs, we have lots of time to still add."
What we do know at this point is Pascal Dupuis ($3.750m cap hit) and Olli Maatta ($0.894m cap hit) are expected to miss the rest of the regular season.  Pittsburgh will be able to use the long-term injury exception on both players and replace them on the roster.
If we assume that no other season-ending injuries occur between now and the trade deadline, Rutherford will have close to $1 million in cap space available.
Healthy teams who are operating below the standard salary cap Upper Limit can 'bank' cap space on a daily basis throughout the year and then use that to add higher cap hits later in the season.
Pittsburgh can't.
They effectively are exceeding the cap through LTIR and therefore aren't banking anything.  Despite all the moving pieces and dozens of temporary injuries, their situation is fairly predictable at this point.
$1 million is $1 million, whether that comes in the form of an extra player's cap hit or a net change in salary from a swap of NHL roster players.
__________________________________
Another interesting realization that came out of rebuilding the Penguins' salary cap was the potential for a cap penalty next season.
Without going into extreme detail, player bonuses count against a team's cap number in a given year until they can no longer be earned.  Teams are allowed to exceed the salary cap by 7.5% during the season as a result of these potential bonuses, but any actual overage from earned bonuses is carried over as a penalty to next year.
A number of teams have been hit by this in recent years, especially as the 2013-14 cap fell to $64.3 million from $70.2 million the year before.  This forced teams to load up contracts for veteran players — such as Boston's Jarome Iginla — with bonuses that were ultimately earned and ended up being a penalty for this season.
Pittsburgh isn't facing a dilemma on the scale of the $4.75 million penalty the Bruins received from the Iginla overage, but they do have a handful of young players with bonuses built into their contracts.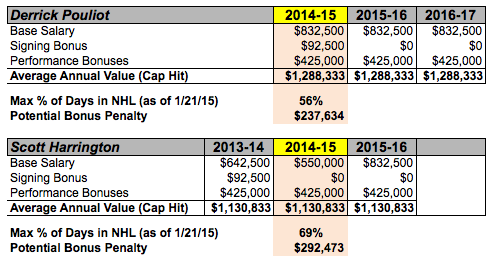 Two of particular concern are defensemen Derrick Pouliot and Scott Harrington.  Both have spent time with the NHL club in Pittsburgh and carry potential bonuses that could result in a penalty if earned.
If Pouliot were to spend the rest of the season in the NHL and achieve all possible bonuses, I calculated that the team would be faced with a $237k penalty next year.  For Harrington, that number is $292k.
Brian Dumoulin and Bryan Rust also have bonus potential, but it's hard to imagine either will spend enough time in the NHL to earn those bonuses.
Pouliot and Harrington certainly haven't cemented their spots at the NHL level through their play so far, but the bonus dynamic might ensure they're the first to be demoted whenever the Penguins are healthy.
__________________________________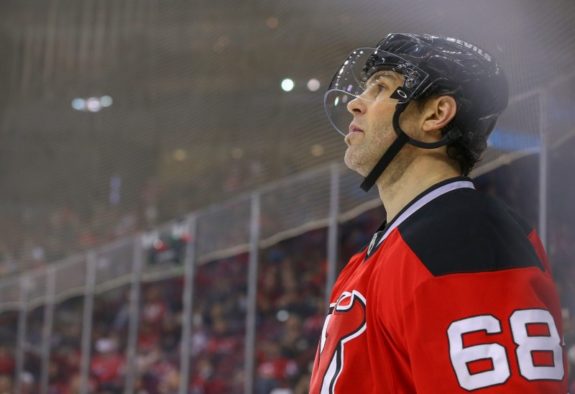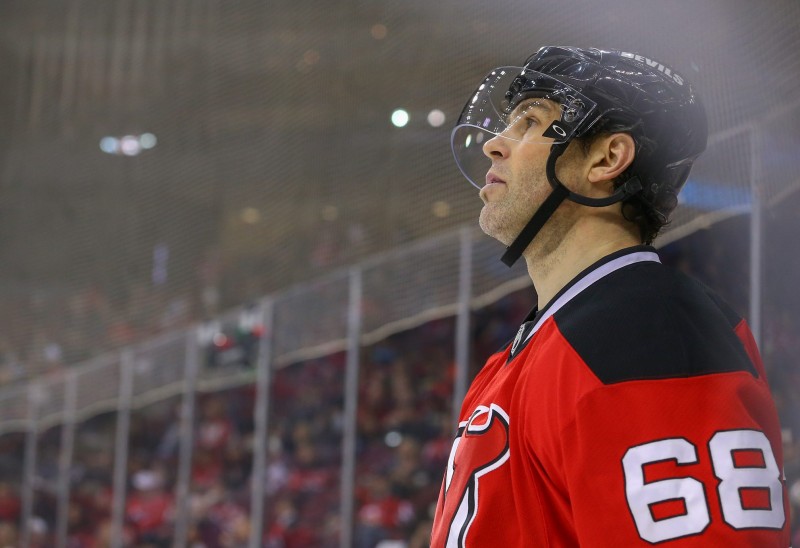 For those of you who made it this far through today's cap math discussion, you might be wondering: what does this mean for the Penguins' chances of acquiring Jaromir Jagr?
Okay…that's probably not the first thing you thought about after staring at numbers, but it's worth remembering that Jagr has a $3.5 million base salary this season with $2 million in potential performance bonuses on top of that ($5.5 million total cap hit).
With only $1 million in cap flexibility and the bonus penalty dilemma hanging over them, there's no way Rutherford can pursue Jagr, right?
Not so fast.  Consider the terms of Jagr's bonus, according to Tom Gulitti of Fire & Ice:
The deal includes a base salary of $3.5 million with games played bonuses that would raise the total value to $5.5 million. The contract is structured similarly to the one-year deal that Jagr had with the Devils last season. That one included a $2 million base salary and $2 million in games-played bonuses that paid him $250,000 for every five games played, beginning at the 10-game mark and ending at 45 games.
Jagr has played 43 games as of the All-Star break — all but guaranteeing max bonuses.
I could be wrong in my interpretation of the CBA in this situation, but if the New Jersey Devils already paid his bonus prior to a trade, it shouldn't lead to a bonus penalty next year for the Penguins if they acquire him later in the season.
Yes, Jagr still carries a base salary of $3.5 million which is no easy pill to swallow and would require moving out salary or another season-ending LTIR injury. (Unless the Devils would agree to retain part of his salary for some reason)
Yes, he'd still be left off a top powerplay unit with two superstars already fighting over the right half-wall position he prefers.  This was a sticking point that limited his interest in Pittsburgh last time around.
I'm just saying the door isn't completely closed on Jagr yet.
*Have a question about any of the above information?  Leave a comment, or reach out via Twitter (@MikeColligan) or via email (MJColligan@gmail.com)*