After a rather porous showing in Dallas, the Nashville Predators headed back home to take on the Chicago Blackhawks for the next two games on back-to-back nights. Chicago got off to an 0-3-1 start, but looked great in the two games against the Detroit Red Wings to get them to 2-3-1 on the season. The Preds, however, still have some work to do, getting outscored by Dallas 10-2 in the two games at the Metroplex.
Special Teams Improvement
This will need to be the top priority for Nashville coming in, as the penalty kill has been brutal, at 55% (11-for-20), and in the Dallas series, they were nowhere to be found, quite honestly. They allowed eight goals in 12 opportunities on the penalty kill, a total percentage of 33.3%. Five goals allowed on Thursday and three on Sunday will not get teams a lot of wins.
To make matters worse for Nashville, they're going against a Blackhawks team who have a power play with a percentage of 42.1% (8-for-19). If they don't put themselves in less than favorable situations, like a 5-on-3 situation, as well as controlling rebounds. Also I want to see the Predators put more bodies on people. Make sure Matthew Olivier is on the penalty kill, and let him do what he does best, get physical, and get clear those pucks out.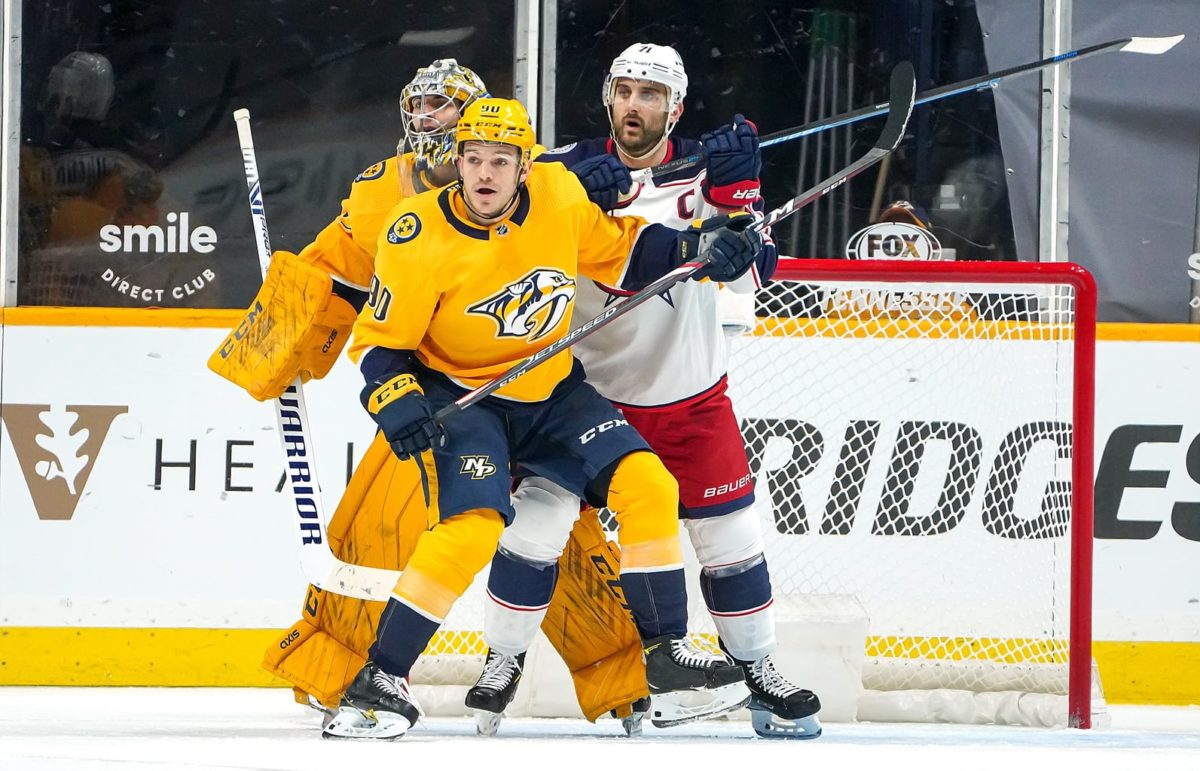 The power play still needs work, as we stated here last week. It's currently two-for-20, at 10% right now, and there wasn't that much shuffling around as we suggested. I would love to see a flip of the centers on this unit, putting Matt Duchene with Filip Forsberg and Viktor Arvidsson, and Ryan Johansen with Erik Haula and Luke Kunin.
If Eeli Tolvanen can get some opportunities, he could be a valuable asset on the second power play unit. He can score some goals, but he needs some opportunities to show that he can be that guy to do so. There are some chances Nashville can improve on the power play, as the Blackhawks penalty kill is only at 72% on the season, so they can take advantage of this if they can.
Shake Things Up
You got to possibly shake the lines here at this point. If this was a normal season, I wouldn't be putting the panic button up, but with the games so condensed, and not that many for the margin of error, you may have to do some shuffling; not just on the special teams, but also on the scoring lines as well. John Hynes did this at the start of his tenure with the Predators, but then reverted to what worked for the players during the NHL Bubble, and took some of that into the new season.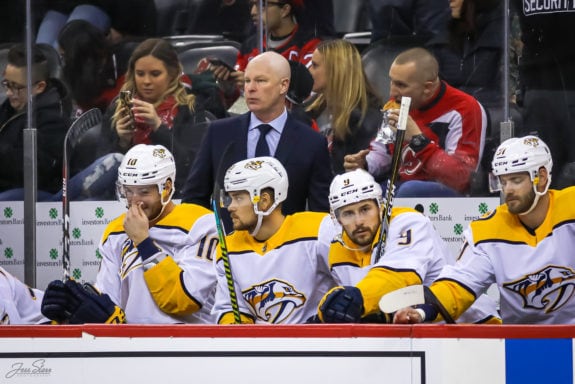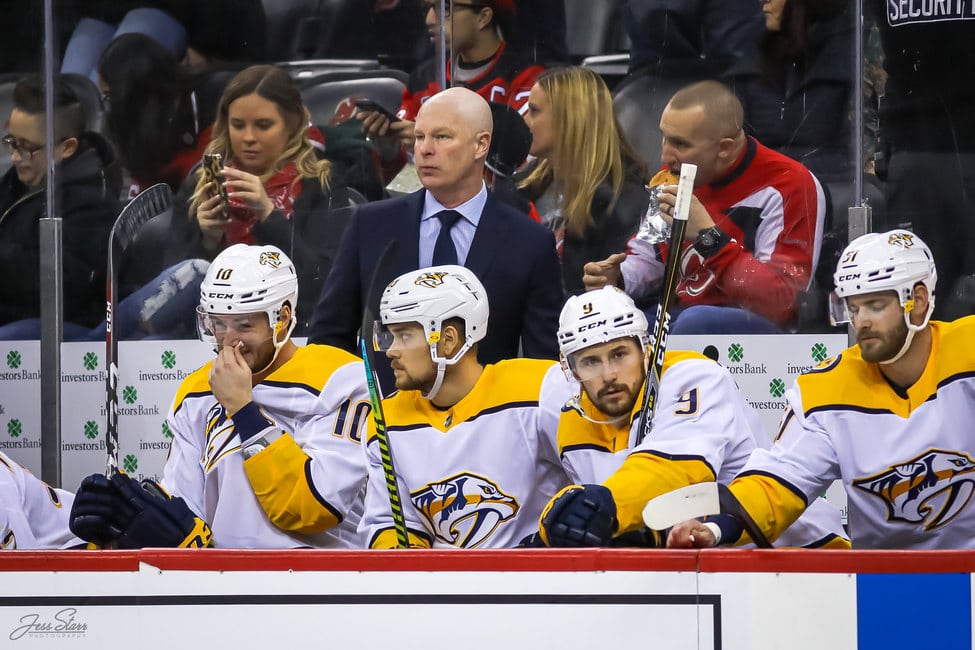 But with the struggles here and in this shortened season, it could be time to see some new scoring lines. He did move Mikael Granlund to the top line with Johansen and Arvidsson and dropped Filip Forsberg to the second line, which resulted in a goal for the Predators via Granlund. (from 'Dallas Stars 3, Predators 2: Nashville allows 3 power-play goals, drops third in a row,' Tennessean, 01/24/2021) Perhaps giving more time with those guys will help a great deal. In the view of the defensive pairings, those seem to be still working fine, I wouldn't expect to see any changes there, but that is something to keep an eye on going forward.
Show Some Desire
In the losses, and even in some of the wins, the Preds have not shown that killer instinct that has made them a playoff mainstay for years. The lack of desire early on this season has been apparent. They showed improvement on Sunday, but that has to continue going forward. They need more dives at the puck, more hits on the opponent, and not make the mental errors that have plagued them during this mediocre start to the season.
I'm sure everyone is still getting a feel for one another, with all the newcomers on the team meshing with the core, but it looks like they're just going through the motions just to get through them. Improvement has to be made, and it has to show with the desire to be there, and the desire to win.
---
---