The World Junior Championships (WJC) have ended on the ice. As we get ready for the NHL season on Jan. 13, this tournament was definitely a great way for NHL teams to get a look at the future with their recent draft picks and acquisitions playing for their various countries.
The Nashville Predators are no different, having sent five players to the WJC, with three of the prospects playing for Russia, one for Finland, and one for Canada. We took a look previously at who is going to play in WJC, and we are going to follow up with their performances.
Yaroslav Askarov, G, Russia
Askarov played in six of Russia's seven games and played very well until the medal round, where he gave up five goals to Team Canada and four goals to Finland. In spite of Russia not obtaining a medal, he had the praise of head coach Igor Larionov, who stated that he will be a superstar in the future.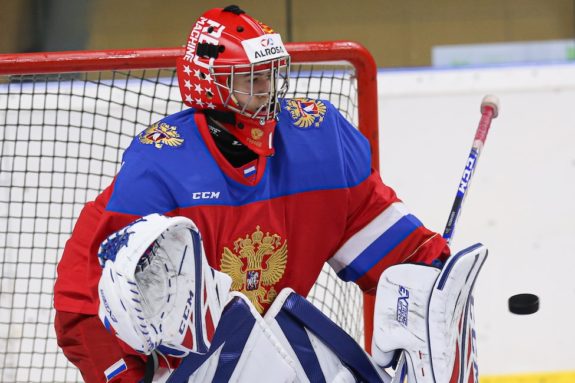 Although he is a couple of years away, Askarov's overall performance was great, and he did show why he was worth the 11th pick in the 2020 NHL Draft. One thing that seemed to be a common theme in this tournament though; many of the goals that he gave up were on the glove side, probably something to watch in his development. His final numbers: 3-3, 2.50 goals-against average, .913 save percentage, and no shutouts.
Egor Afanasyev, F, Russia
Afanasyev had his best performance in the WJC with a goal and two assists in the 7-1 thrashing of Austria in the preliminary rounds. He added a goal in the next game against Sweden and ended with an assist against Germany.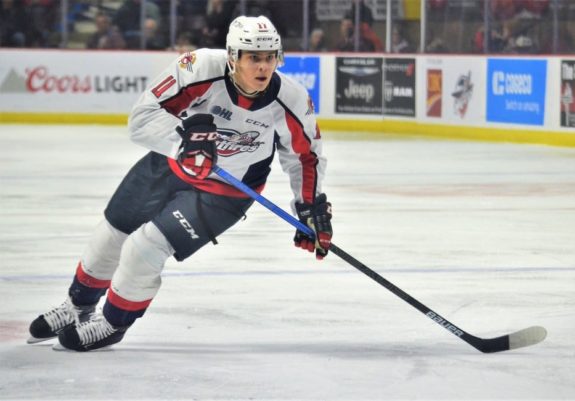 The Preds' second-rounder showed some great passing and is very active around the crease and showed he can definitely be able to pick up rebounds off teammates' shots as well, in the three games where he obtained points, he showed off why he is definitely on that upward trajectory that drew the Predators in and selecting him in the second round. He will be a guy to watch over in the KHL. His final numbers: two goals, three assists, five points, plus/minus rating of zero:
Semyon Chistyakov, D, Russia
Although he is only 5-foot-10 and 168 pounds, Chistyakov has been probably one of the more valuable players for Russia in the WJC, playing in every scenario and having a lot of time on the ice. Whether it was even strength, the power play, or the penalty kill, Chistyakov definitely showed a lot of promise and showed that he could be a big player in the defensive rotation in the future.
He also had three assists in games against Austria, Sweden, and Germany. At only 19 years old, he has already moved into a top-six spot for his KHL team Omsk, and that can easily help with his transition into the Predators' defensive rotation in the future. His final numbers: zero goals, three assists, three points, plus/minus rating of +1.
Jusso Parssinen, F, Finland
Parssinen had the potential to have a big impact in the WJC, but although he did play well, it was more of a whimper compared to the potential expectations, given how well he was playing among more experienced players prior to the WJC. He did have a pretty slick goal on the power play where he essentially weaved through the entire Swiss penalty kill for a goal scored.
He also added an empty netter in the bronze medal game against Russia. Would have been really interesting to have seen him score against his future teammate Askarov though. I'm hoping that he can return to the form that he had going before the WJC began. His final numbers: two goals, two assists, four points, plus/minus rating of +1.
Philip Tomasino, F, Canada
Tomasino had a great impact in Canada's steamrolling of Germany in the first game, scoring two goals of Canada's 16. He also added a goal and an assist against Slovakia and added one more assist against Switzerland.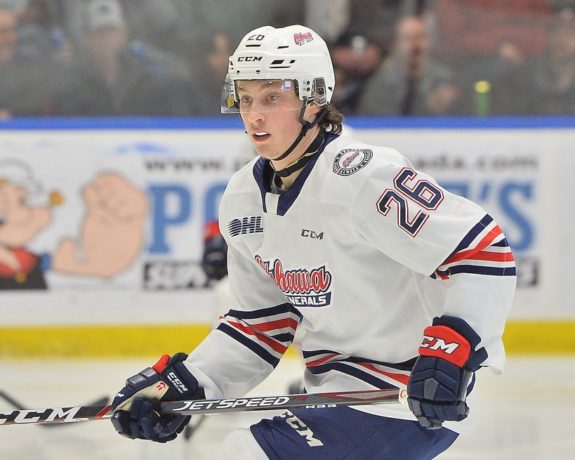 After those three games, there wasn't as much scoring-wise, but the first round, 24th pick of the Predators in the 2019 NHL Draft has been high on the radar of general manager David Poile, and he could possibly obtain a roster spot with the team this season. It will be very interesting to see Tomasino on the team and what kind of impact he can have going forward, which should be a great one. His final numbers: four goals, two assists, six points, plus/minus rating of +8.
Overview
All the prospects in the WJC for the Predators showed up and made some kind of impact for their respective countries and showed promise in their development. We could really see the future core of the team now, and it will be fun to see where they go within the organization. As they go back to their respective teams they play for, the key thing to see is how they will be played, and will they make the most of the opportunities that are given to them. Great finds and picks were made, and now it's on them to return the investment.
---
---