Follow Lukas on Twitter @LukasHardonk for more Maple Leafs coverage.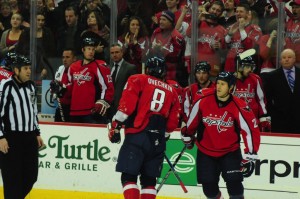 Summer was great while it lasted. Not only did hockey appear here and there with the NHL Entry Draft and the beginning of free agency, but summer sports and vacationing made for a lot of fun.
Now, hockey just around the corner and writers all across North America are beginning to predict the outcome of the 2011-2012 season. So now I present to you my prediction on how the Eastern Conference will shape up this season:
1. Washington Capitals
The addition of Tomas Vokoun gives the Capitals a top-notch goalie that they won't have to worry about. John Carlson was +21 last season and will likely only get better, while Roman Hamrlik and Joel Ward will surely give the Caps a boost in size and experience.
2. Pittsburgh Penguins
The Penguins had somewhat of a rough off-season. They lost Maxime Talbot, Mike Rupp and Eric Godard, who were replaced by only one player: Steve Sullivan. The team will have Evgeni Malkin back, though, and potentially Sidney Crosby.
3. Buffalo Sabres
The Sabres' off-season was rather eventful with the expensive additions of Ville Leino, Christian Ehrhoff and Robyn Regehr. All three should provide skill that the Sabres were in need of last season. All the Sabres are lacking is the star power of the Penguins.
4. Philadelphia Flyers
By losing Mike Richards, Jeff Carter, Kris Versteeg and others, many would think the Flyers are only going to be worse. However, with the additions of Jaromir Jagr, Brayden Schenn, Wayne Simmonds, Jakub Voracek, Ilya Byrzgalov and Maxime Talbot, the Flyers are still certain to be a force.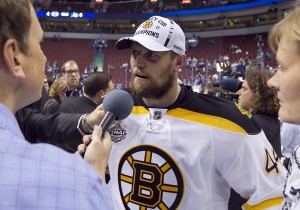 5. Boston Bruins
A lot of people are expecting the Bruins to remain near the top of the conference this season, with reason. However, after only making a couple minor tweaks and many other teams in the East making multiple changes, it's hard to gauge how well they'll do.
6. Tampa Bay Lightning
Tampa Bay falls under the same category as the Bruins; few moves in the off-season make it difficult to expect them to finish any better than they did last season. However, a 50-goal season from Steven Stamkos and more success from Dwayne Roloson should keep the Lightning in the hunt.
7. New York Rangers
No one in this world would tell you that the Rangers had a bad off-season; Brad Richards gives the Rangers a prominent No. 1 centre to play with Marian Gaborik, and adding Tim Erixon on defence makes sense. The Rangers lost very little in Grachev, Gilroy and Frolov.
8. Montreal Canadiens
Erik Cole is a nice addition to the Habs' forward group, while Peter Budaj will provide the team with a solid No. 2 goalie. Losing James Wisniewski, Roman Hamrlik, among others will hurt, though.
9. Carolina Hurricanes
Tomas Kaberle, Alexei Ponikarovsky and Tim Brent, both former Maple Leafs, are new to the Hurricanes this year, as well as Anthony Stewart. With those additions, the losses of Erik Cole and Joe Corvo won't hurt so much, but won't be enough to make the playoffs.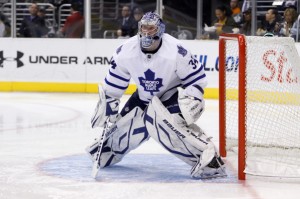 10. Toronto Maple Leafs
Tim Connolly and Matthew Lombardi will surely bolster the Leafs down the middle, with John Michael Liles and Cody Franson helping to improve the back-end. Big things are expected of sophomore goalie James Reimer this season, who earned the No. 1 job last year.
11. New Jersey Devils
Devils fans are hoping new head coach Peter DeBoer will help keep the team's second half success from last season going. A healthy Zach Parise and 40-goal season from Ilya Kovalchuk won't hurt either. What will hurt, though, is the loss of Travis Zajac to injury.
12. New York Islanders
With prospects such as Nino Niederreiter, Ryan Strome and others, there is no doubt the Islanders will some day be a fun team to watch. However, after not making any changes during the summer, this season won't be the year they make the playoffs.
13. Florida Panthers
The Panthers will get a slight boost with the additions of Kris Versteeg, Scottie Upshall, Sean Bergenheim and others, but the loss of Tomas Vokoun is going to sting in the long run. With new veterans, the young players on the team have a different cast to follow.
14. Winnipeg Jets
Don't expect much from the Jets during their first season back. Eric Fehr is a nice addition while Tanner Glass will certainly add some toughness, but the loss of Anthony Stewart will hurt. With new management, coaching staff and a new city, it should be an interesting year for the former Thrashers.
15. Ottawa Senators
After a rough 2010-2011 season that saw the Senators finish 13th in the Eastern Conference with just 32 wins, Brian Murray remained relatively silent in the off-season by adding only Nikita Filatov, Mark Parrish, Alex Auld and Zenon Konopka to the team's NHL roster.
Twitter: @LukasHardonk | Email: lukas.hardonk@gmail.com | Lukas' archive
For every Leafs article on THW, follow @THW_MapleLeafs on Twitter.
Lukas, a student at the University of Ottawa, covers the Toronto Maple Leafs on a part-time basis for The Hockey Writers. Contact Lukas at lukas.hardonk@gmail.com or follow him on Twitter, @LukasHardonk.