Coming off of his best season as a pro, Dallas Stars defenseman Alex Goligoski is getting better and better; and so is the team around him. Last season the 29-year-old had his best season in the NHL, putting up career highs in points (42), assists (36), games played (81) and shots on goal (141). He now is entering his fourth season with the Stars after spending parts of four seasons with the Pittsburgh Penguins (where he won the 2009 Stanley Cup), who traded him for Matt Niskanen and James Neal. Last season the Stars made the playoffs for the first time since Goligoski arrived and this season with some added firepower they are looking to make more than just an appearance.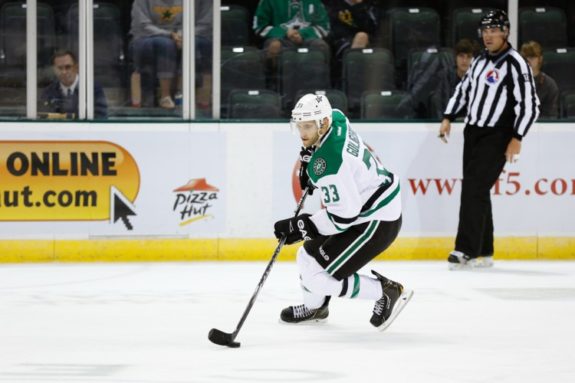 The Hockey Writers caught up with Goligoski after a 3-2 Stars win in New Jersey to talk about the rising Stars in Dallas, what it's like to be traded and perhaps one of the saddest first career goals ever, among other topics.
The Hockey Writers: In tonight's win against the New Jersey Devils your team was out-shooting them by a wide margin, yet the game had to be decided in overtime/shootout; is that frustrating as a player?
Alex Goligoski: No; but it can be if you don't handle it the right way. The season is so long; there are ebbs and flows and when things are going good you just keep going. Half the goals that are scored in this league seem like they are lucky or weird bounces anyway. You just try to get as many shots as you can and hope some go in.
THW: What is the outlook for your team in Dallas this season? You added a few pieces to the team; the younger guys are a year older now…
AG: I love our team. We brought in some big guns (Jason Spezza, Ales Hemsky), and like you said we have a lot of young guys — it's fun to see them grow as players and a lot of times people look at additions but they don't take into account, that young guys are getting better and better. So far, so good for us this season, hopefully we can keep it going.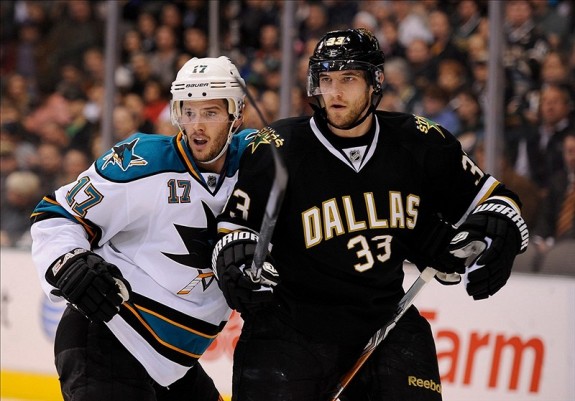 THW: What do you remember about your time at the University of Minnesota?
AG: It was a lot of fun. There is a great tradition there; the whole experience, a public school, the camaraderie with the fans, the tradition of the players; it was a blast.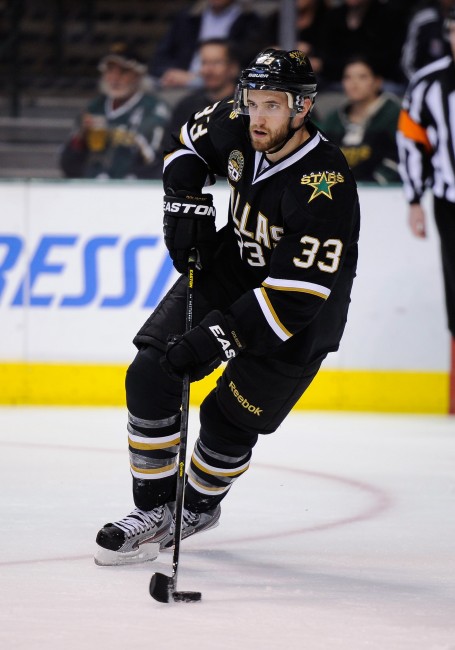 THW: You keep in contact with a lot of those guys and train with some in the summer right?
AG: Yeah absolutely. I go back to Minneapolis in the summer and train with a lot of guys — Paul Martin, Blake Wheeler, Keith Ballard and Thomas Vanek to name a few. There are a lot of guys that live there so it's fun.
THW: You played in Pittsburgh for a while, what was it like playing alongside guys like Sidney Crosby and Evgeni Malkin?
AG: It was great; especially as a young player coming up, you learn, especially a guy like Crosby. His work ethic, just his will to win…it's a good environment to grow up as a young hockey player in. It was a big help to me.
THW: The Penguins traded you to Dallas in February of 2011, were you disappointed? Excited? What was going through your head at the time?
AG: It was exciting; there are so many uncontrollables (in this business). You look at a trade like there is a team that wants you. You go in and it was a good opportunity for me to take on a larger role and it's been good, the growth that we've had here in Dallas has been awesome.
THW: What do you remember about your first NHL goal?
AG: It was with like one second left; we were losing 3-0, one second left in the game. A worthless goal (smiles).
THW: Wow, so that's pretty specific…do you have the puck?
AG: Yeah it was….pretty uneventful but you always remember it. Oh yeah (I have it).
Here's a more eventful goal from Alex Goligoski, an OT GWG for the first Penguins win at Consol Energy Center:
THW: What are the expectations now with this group after you all had a taste of the playoffs last year?
AG: They're high; I think we feel like we're an improved team. I think if you ask anyone they'd say the same. At the same time there are a lot of other teams that got better too. It's a long season; we have to work everyday, keep getting better and at the end I think we'll be right there.
Alex Goligoski can be found on Twitter: @GollyGoose33
Dan Rice can be reached via Twitter: @DRdiabloTHW or via Email: drdiablo321@yahoo.com
Dan Rice is in his 9th year of reporting for THW & has covered NJ Devils home games for 15+ years at various websites. He began his journey working for legendary broadcaster/writer Stan Fischler from 2002-04 & completed an internship at the ECHL; he also has been writing features for the NWHL (nwhl.zone) website since 2016.