At times it felt like it would never come, but the Rangers' first overall pick dramatically scored his first NHL goal, netting the overtime winner against the Buffalo Sabres. Alexis Lafreniere became the first Ranger to register their first goal in overtime since fan-favorite Mats Zuccarello did it back in 2011. It was a monumental goal for the rookie, who had chance after chance to score in the third period but was repeatedly robbed by Sabres' goaltender Linus Ullmark.
According to NHL.com's Dan Rosen, Lafreniere was happy the weight of not scoring was finally off his shoulders, saying, "I just couldn't wait for it to happen." Head coach David Quinn added his thoughts on the prized selection finally ending his scoring drought:
We've all seen it, right?" coach David Quinn said. "A guy who is a goal-scorer and has got the talent he has but has trouble scoring; when that first one goes in, they usually come in bunches.

(from 'Lafreniere 'couldn't wait' to score first NHL goal for Rangers' by Dan Rosen of NHL.com – 01/29/21)
The Rangers' hope their head coach is correct and that Lafreniere will start to get going. The team has played well despite their 2-4-1 record, and adding an offensive jolt from the 19-year-old could push this young team in the right direction. The 3-2 win in Buffalo was arguably Lafreniere's best with the Rangers before scoring that first goal, finishing with what will surely be the first of many memorable moments throughout his career.
Colin Blackwell Steps Up
If you predicted Colin Blackwell registering the primary assist on K'Andre Miller and Lafreniere's first NHL goals, please buy a lotto ticket right now. After being a healthy scratch for the team's first four games, Blackwell has entered the lineup and run with his opportunity, registering a point in all three games he's played (one goal, two assists). The 27-year old played 27 games for Nashville last season, finishing the 2019-20 season with 10 points and a plus-seven rating.
He has progressively gotten better each game, wreaking havoc on the forecheck and moving up to the second line to start Thursday night's game. His tenacity on the puck is evident, relentlessly pestering the opposition, proving to be an impactful player every time he steps on the ice. Just look at how vital a role he had on Lafreniere's game-winner:
Blackwell has been a pleasant surprise so far, as he looks to continue his impressive play and force Quinn to make him a staple in this lineup. One of the aspects of former Ranger Jesper Fast's game that made him so beloved was his ability to adapt and play on any line at any given moment. Blackwell seems to have that ability, looking mighty comfortable on the fourth and second lines so far.
Banged Up Rangers
My colleague Scott Blair mentioned the injury to Filip Chytil earlier this week, but the list of banged-up Rangers continues to expand beyond that. Defenseman Jack Johnson made his way onto the injured list with a groin injury listed by the organization as day-to-day. Johnson's injury has opened up Brendan Smith's door to gain a foothold on that sixth defensive spot while also allowing rookie Miller to see more prominent ice-time.
Johnson was a minus-four and held without a point through his first five season games. The Rangers were able to do something they hadn't been able to do in his absence, win a one-goal game, and thus will be going out with the same defensive alignment on Saturday night.
Forward Ryan Strome was banged up in Thursday night's game as well, as he did not play the majority of the third period with a lower-body injury. All signs point to the center being in Saturday's lineup, a positive for the Rangers who would have had to maneuver around the loss of two center icemen had he been unable to go. Strome scored a goal in the 3-2 win and has netted goals in two of his last three games.
Lack of Stability in Net
Igor Shesterkin racked up his first win of the season on Thursday, stopping 23 of 25 shots and improving his season numbers to an unimpressive 1-2-1 record, with a 2.73 goals-against average (GAA) and a .894 save percentage (SV%). His numbers are swayed by two bad periods, a trend which will be hard to break free of considering the coaching staff's lack of commitment to either netminder.
It appears Alexandar Georgiev (1-2-0) will be getting the nod tonight against the Pittsburgh Penguins, allowing the flip-flopping in goal to continue. Georgiev has a 2.66 GAA and a .896 SV% with a shutout thus far but has looked unsteady in his last two appearances. The Rangers have played significantly better in front of their goaltenders thus far and hope that Georgiev can pick up where Shesterkin left off Thursday night.
The Rangers head back home to Madison Square Garden to host the Penguins for a two-game set. Puck drop is scheduled for 7:08 P.M. E.T. on Saturday night.
---
---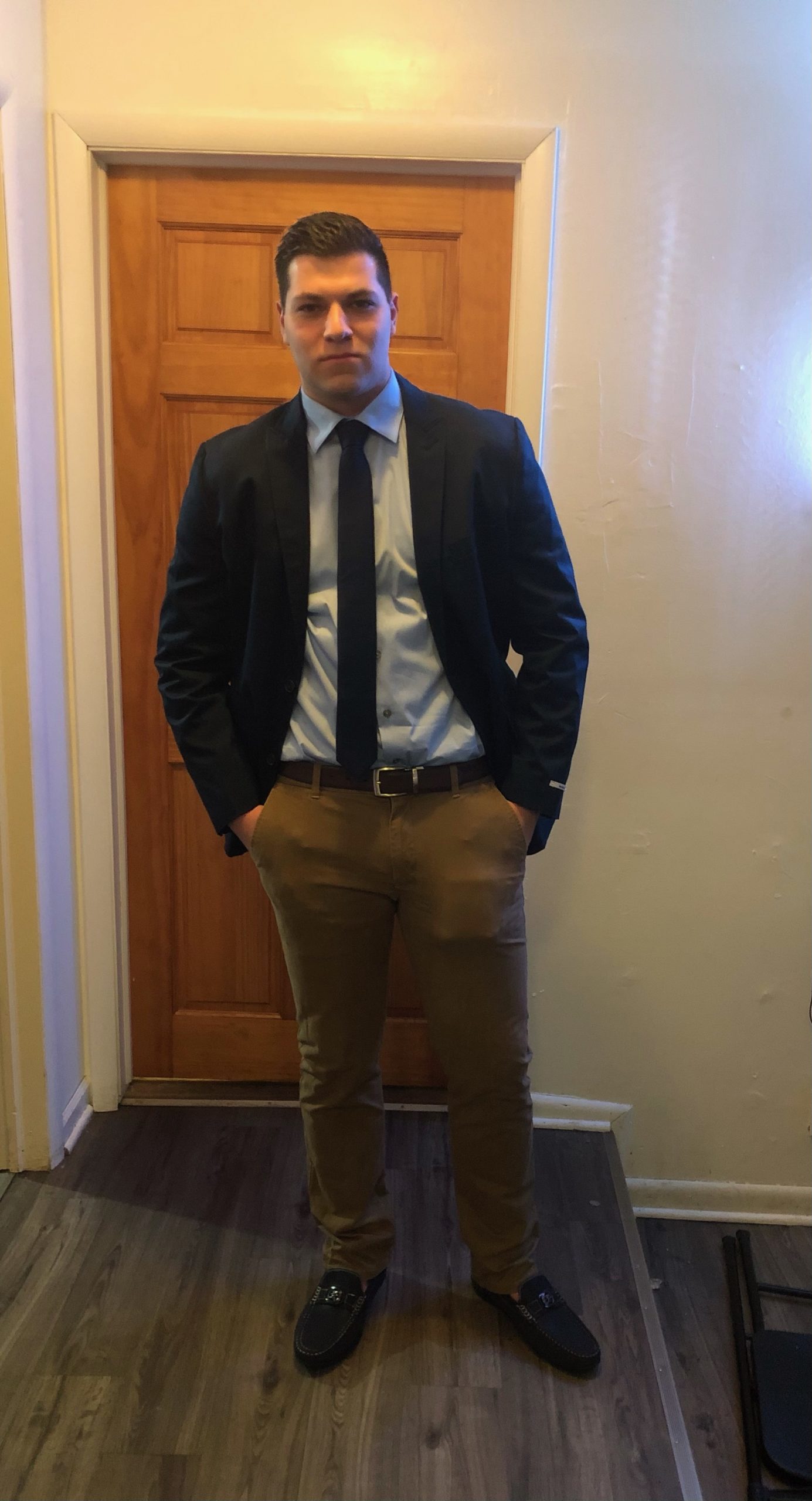 Brendan Azoff is a THW contributor and podcast host dedicated to covering the New York Rangers. His passion for hockey started when he first laced up the skates at three, growing into his love for writing and talking about the greatest sport in the world. His podcast, The Backcheck, breaks down the Rangers, Islanders, and NHL news and can be found on The Hockey Writers Podcast Network and Belly Up Sports. Brendan has been writing about the Rangers and the NHL for over two years, with his content also found on Puck Prose, Blue Line Station, and E2G Sports. If you want to connect with Brendan and stay up-to-date on his posts, follow him on Twitter. He is always available for content ideas and interviews, don't be afraid to ask!