After the New York Islanders dropped their second straight game, this time against a depleted Washington Capitals squad, the calls from fans to have the kids, Oliver Wahlstrom and Kieffer Bellows, inserted into the lineup at the same time were at near-deafening levels. Ross Johnston and Leo Komarov, and to a lesser extent Michael Dal Colle, are veterans head coach Barry Trotz puts a lot of trust in, but have struggled mightily early this season.
On Thursday, fans got what they wanted, kind of. Wahlstrom and Bellows graced the lineup, but with Anthony Beauvillier out with an injury until Tuesday at the earliest, Komarov found his way into the lineup. And while the game started in the Islanders' favor, the results were ultimately the same. A second-period meltdown against the Capitals leading to a 6-3 loss left many with their head in their hands wondering how this team will be able to turn it around.
Now, the Islanders find themselves in a difficult spot. Just seven games into the 2020-21 season, they face an important back-to-back with the Philadelphia Flyers. It's not exactly time to panic, but dropping two more games creates some seriously bad momentum in a short season with most of the East Division finding ways to squeeze points out of games. What's going wrong and what are some reasons for optimism?
Fourth Line Trending Down
A big part of what has made the Islanders successful over the last number of seasons, even before Trotz joined the team, has been their fourth line. For years, they were the straw that stirred the drink on a team seriously under-powered compared to the rest of the Metro Division and Eastern Conference. Matt Martin, Casey Cizikas, and Cal Clutterbuck set the tone in most games, were difficult to play against, and shut down other teams' top lines. At times, they even created offense, helping to buoy the bottom half of the lineup that struggled to find the net.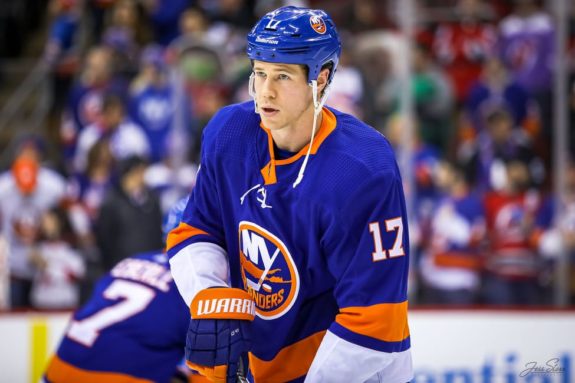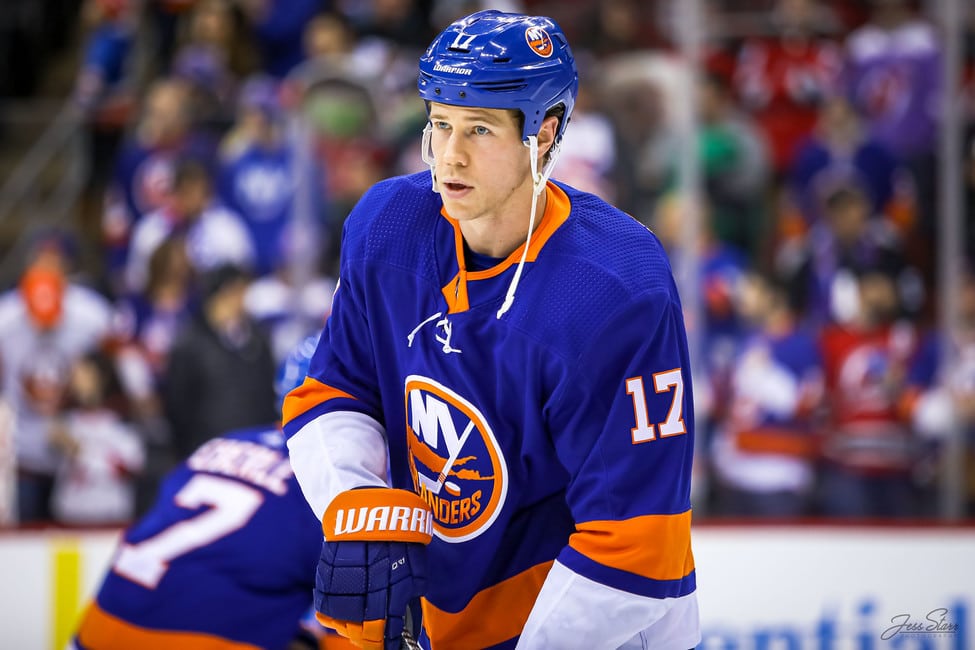 Even as recently at the 2020 Playoffs, this line was a driving force for the Islanders, willing the team within two games of the Stanley Cup Final. This season, however, this line looks depleted. They've shown glimpses of their former selves, even scoring a nice goal in the recent loss to the Capitals, but the energy and consistency we're used to seeing has fallen sharply. During training camp, Clutterbuck mentioned he still had numbness in his hand after a tough injury and subsequent surgery to his wrist in December 2019.
Cizikas suffered an injury in last season's playoff run, a detached retina, along with his own laceration earlier in the season. Martin, who just signed a four-year deal at $1.5 million per season, has stayed healthy as far as we know, but looks worn down from years of abuse on his body.
There was always going to be life after the "best fourth line in hockey" was broken up for one reason or another. Johnston has suffered through life as the team's 13th forward for a number of seasons, hoping to replace Martin as a regular fourth liner, but that seems to be on hold with Martin's new deal in place. Can this line hold it together for one more season an propel the Islanders to their third straight postseason?
Forwards Struggling
The Islanders' offense is in a weird spot right now. With the aforementioned fourth line struggling to keep up their identity and the team's third line in flux as Wahlstrom and Bellows settle in with center J.G. Pageau, it leaves the first line, centered by Mathew Barzal, to carry the load up front.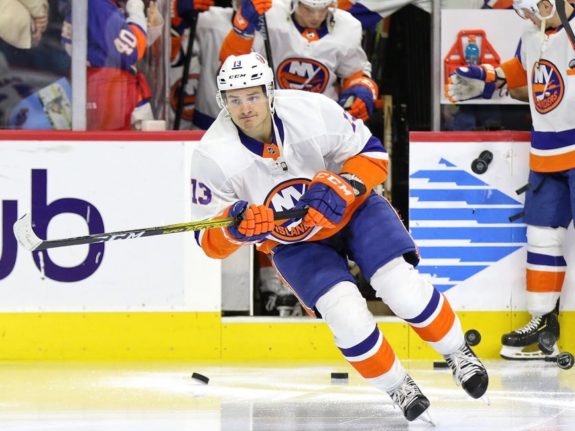 The good news is, the first line has been fairly successful so far this season. Anders Lee and Barzal have generated quite a bit in the early goings. Jordan Eberle's slow start is to be expected, much to the chagrin of fans, but he's getting chances and will eventually turn it on as he always does (fingers crossed).
The second line, arguably the team's most consistent in the bubble last postseason, is having slow start. Even prior to Beauvillier's injury, the line has been pretty invisible. For some players, it's good if your name isn't being mentioned by the media or coaches, but for this line, it's unacceptable. Outside of a few chances, Brock Nelson, Josh Bailey, and Beauvillier have not been who the Islanders need them to be, and without their success, the forward group will continue to struggle.
A fairly large issue is Trotz likes to roll four lines throughout a game, which means Pageau has been up and down the lineup to fill holes left by Martin's failing presence, Beauvillier's injury, and Komarov being Komarov. It's a lot to expect from one player who also kills penalties and is on the second power-play unit. Is this sustainable? Probably not. The rest of the team's forwards need to step up, and soon, before the season gets away from them.
Reasons for Optimism
This team is very tight, so if there's an issue of accountability, or any other internal issues for that matter, it's safe to assume they'll find a way to take care of it. After their three-game skid and a roller coaster of a stretch prior to that, it seems they've taken steps to get back on track with a good team meeting, which is probably better than how the St. Louis Blues handled their issues, though who could argue with the results.
Wahlstrom and Bellows also provide a bit of extra energy to a forward group that seems sluggish to start the season. Both players are looking to establish themselves in the NHL. Bellows has looked really confident with and without the puck so far, throwing the body around and holding on to the puck with poise. Wahlstrom's first game of the season also looked pretty good. He scored a wacky goal that bounced off a number of players, but they don't ask how, just how many. That bodes well for a young player finding his way, and hopefully it means he can continue to grow into who the Islanders need him to be as they struggle to get their season on track.
This back-to-back with the Flyers isn't make-or-break just nine games into the season, but it will be a moment the Islanders can look back to as the season progresses. Will it be the moment they found themselves and put the past behind them, or will it haunt them?
Want more Islanders content? Check out the Nassaumen Hockey Podcast, hosted by The Hockey Writers authors James Nichols and Jon Zella. Follow on Apple Podcasts, Spotify, and Google Podcasts!
---
---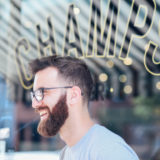 Jon Zella is a 31-year-old, Long Island native currently living in Syracuse, NY. Outside of hockey, he enjoys motorcycles, beer, coffee, and his dog Olive.