The New York Rangers made a few big moves before the trade deadline, acquiring star wingers Vladimir Tarasenko and Patrick Kane. Head coach Gerard Gallant must find the best line combinations with the playoffs quickly approaching, and right now he has Kane playing on a line with Artemi Panarin on the left wing and Vincent Trocheck at center.
After some early struggles, Trocheck is now playing very well but he faces additional pressure playing with two star wingers (both of whom are elite playmakers but struggle defensively.) The Rangers are trusting the gritty center to bring out the best in his linemates and he will be very important for them down the stretch this season.
The Rangers' Line Combinations
Though Gallant has mixed and matched lines this season, the Rangers need to find the right combinations. Filip Chytil, Alexis Lafreniere, and Kaapo Kakko brought out the best in each other in the playoffs last year and have played very well together this season too. Gallant opted to split them up earlier this year but Lafreniere and Kakko struggled until he reunited the trio, nicknamed the "Kid Line." It makes sense to keep them together.
Mika Zibanejad and Chris Kreider have developed chemistry after spending years playing on the same line and killing penalties together. Recently they have played alongside Tarasenko and the three have done well together, generating a lot of scoring chances without giving up too many. Additionally, Barclay Goodrow, Jimmy Vesey, and Tyler Motte make up a solid fourth line, which leaves Trocheck, Panarin, and Kane together.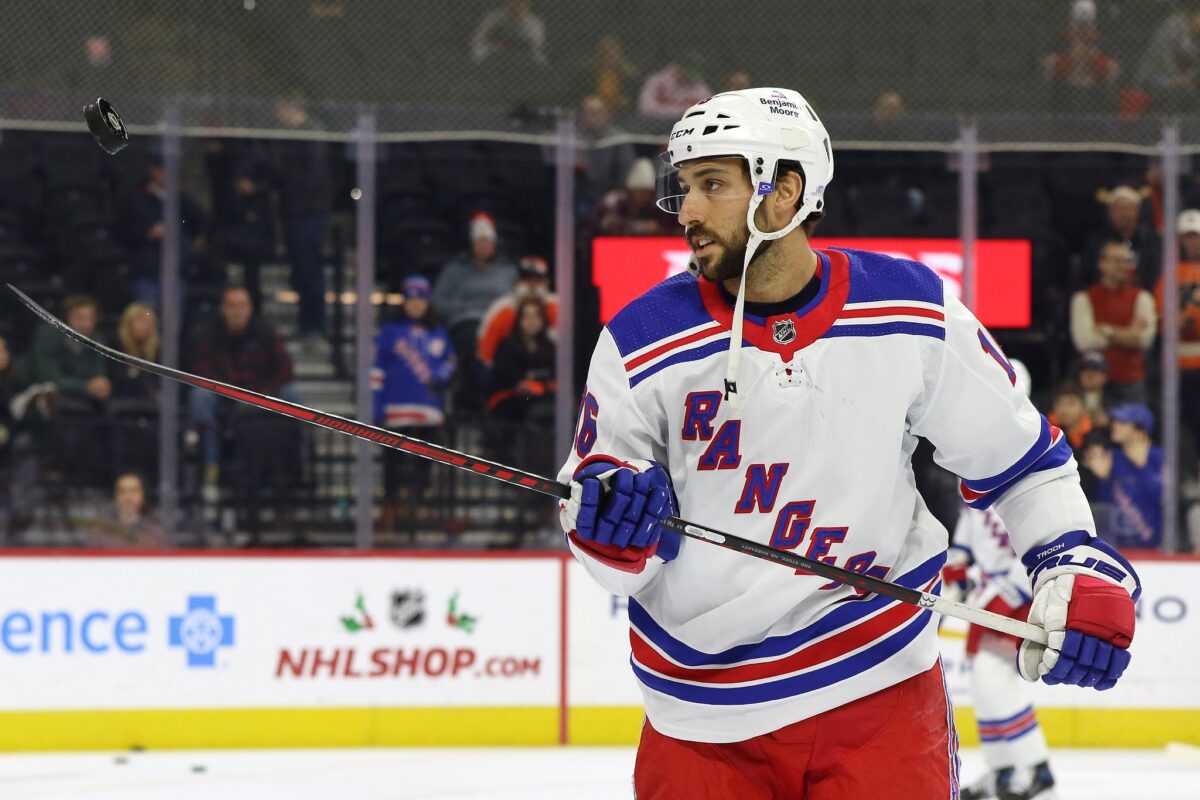 Kane and Panarin formed excellent chemistry in the two years they spent as a duo in Chicago and because of that, it makes sense to play them together. However, the downside is that Kane is older and is producing less offensively. Neither one excels in the defensive zone and both make a lot of risky plays that can lead to odd-man rushes.
Related: Rangers' Kane Trade Hinders Team's Roster Flexibility
---
Latest News & Highlights
---
This puts pressure on Trocheck to be responsible defensively, and help the Rangers keep possession of the puck. They also need him to capitalize when Panarin and Kane set him up as both are great playmakers who look to pass first.
Trocheck's Play This Season
A few aspects of Trocheck's game stand out this season, including winning 56.1 percent of his faceoffs, which is by far the best on the team. He also has an excellent Corsi for percentage at 60.7. These statistics make him an ideal candidate to play with Kane and Panarin, as he helps the team hold on to the puck and create more chances than they give up when he is on the ice.
Trocheck had some struggles early in the year with sloppy giveaways and mistakes in the defensive zone. He also had bad luck, as he seemed to hit the post just as many times as he scored goals. He had 14 goals and 20 assists in his first 50 games and started playing much better defensively a few months into the season. His ability to win faceoffs has made a difference on the penalty kill and late in close games. He has also played with physicality, not passing up the opportunity to throw checks (he has 149 this season) and has come up with some important blocked shots too.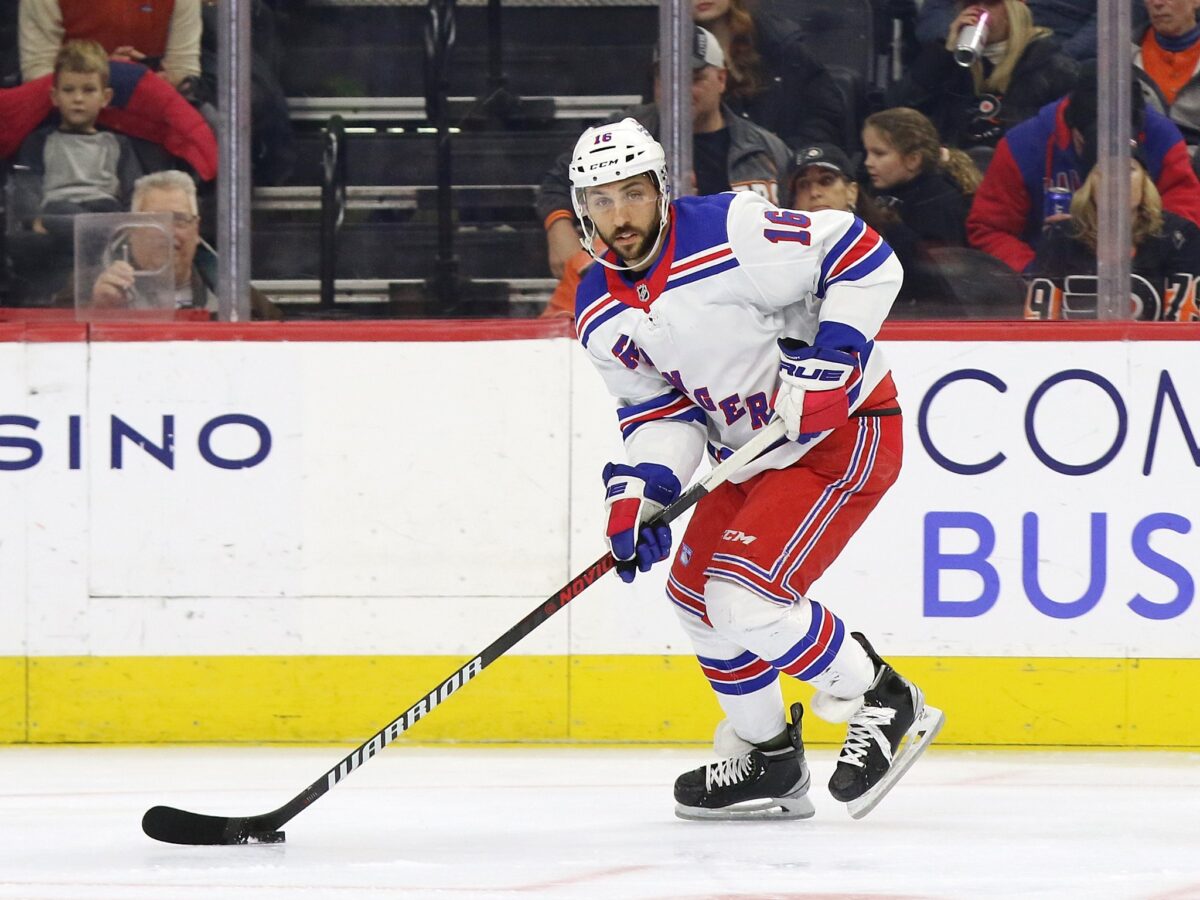 Over his last 13 games, Trocheck has five goals and 10 assists. He is playing his best hockey right now and the Rangers need him to keep that momentum going with his new linemates.
For Trocheck and the Rangers Moving Forward
The Rangers went all-in at the trade deadline and they are looking to make a deep run this postseason after making it to the Eastern Conference Final last year. To make that happen, they need to get the most out of their star players including Panarin and Kane. Their offensive upside provides a chance for Trocheck to increase his scoring while playing alongside them but he will also have to step up defensively to make the line work. He will be a key player for them down the stretch, and it is up to him to make the most of this opportunity.