The Nashville Predators became sellers during the 2023 NHL Trade Deadline. Like the Washington Capitals, who were still in contention for the 2023 NHL Playoffs, the Predators pulled the plug early on their season. The deadline allowed them to retool on the fly, acquiring prospects and draft picks for players management felt expendable, including Mattias Ekholm and Tanner Jeannot.
Niederreiter Trade Kicks Off Predators Selling
Nashville receives: 2024 2nd-round pick (WPG)
Winnipeg receives: Nino Niedereitter
The Nashville Predators drew a line in the sand with their first trade of the NHL's selling season. Trading Nino Niederreiter made them open for business to any team looking to bulk up ahead of the playoffs. Signed in the 2022 offseason by general manager David Poile, he would only play 56 games with the Predators organization, totaling 18 goals and 10 assists for 28 points in those games. His output as a scoring middle-six depth option made him a prime candidate for teams looking to improve on scoring woes, something the Winnipeg Jets needed. His contract, signed for $4 million against the cap through next year, made it hard for other contending teams to take on Niederreiter's total cap hit. 
Related: Predators Poile Pulls Off Masterclass in Final Trade Deadline
---
Latest News & Highlights
---
Niederreiter is a talented depth winger, but not retaining his salary, which lingers into next season, is impressive work by Poile. Weaponizing cap space for additional assets frequently occurred during this year's NHL trade deadline. Keeping retention slots open for a draft day or in-season deals next year may be in the works for the Preds as one can assume Niederreiter at two million per season would draw in much more competitive offers. Either side advocating for or against retention in this trade is right; Poile values keeping retention slots open entering the offseason. With that, there is now an expectation for the front office to weaponize the Predators' cap space if they embark further in their retooling journey. 
Grade: B
Jeannot's Massive Haul From the Lightning
Nashville receives: Cal Foote, 2023 3rd-round pick (TBL), 2023 4th-round pick (TBL), 2023 5th-round pick (TBL), 2024 2nd-round pick, 2025 1st-round pick (TBL) [Conditional]* Top 10 Protected
Tampa Bay receives: Tanner Jeannot
"When I read it … I am still waiting for someone to say it was a misprint," a front office executive told Pierre Lebrun following the announcement of the Jeannot trade (from LeBrun rumblings: NHL execs on the Tanner Jeannot trade, and inside the Timo Meier deal,' The Athletic, Feb. 27, 2023).
Over a week later, that remains an appropriate response. The haul for Jeannot, rivaling Ekholm, Timo Meier, Jakob Chychrun, and any other big fish sold on the market, remains perplexing, especially given his early returns of zero goals and two assists for the Lightning. Giving the benefit of the doubt to the Lightning organization is the easy and likely correct thing to do, although it is fair to question why they gave up this much for a middle-six winger with only five goals and 14 points in 56 games at the time of the trade. Jeannot is not an analytical darling by any metric, either. Models such as JFresh's or The Athletic rate him as an average player on both ends of the ice who brings grit and hits like a Mack Truck.
Maximizing the return on assets during a period where prices for players were seemingly dropping, as evident in the return for Meier, speaks volumes to the confidence the Lightning have in Jeannot and the witchcraft pulled off by Poile. This year's $850,000 cap hit does add value, but cheap alternative options remained on the market. Undoubtedly, this trade is the creme de la creme of pure value accumulation the Predators organization has seen since long before the COVID-19 Pandemic. The Preds will reap the fruits of it for years to come, regardless of what they do with their five new draft picks, and it is as lush and rich of a housewarming gift for new GM Barry Trotz as he could have gotten. 
Grade: A+ 
Predators Ship Off Ekholm for Futures
Nashville receives: Tyson Barrie, Reid Schaefer, 2023 1st-round pick (EDM), 2024 4th-round pick (EDM) 
Edmonton receives: Mattias Ekholm (4% Retained), 2024 6th-round pick.
Trading Mattias Ekholm marks the end of an era for the Predators' blue line. Tyson Barrie plays a vastly different style compared to Ekholm. The quarterback of a historic Edmonton Oilers power play will get a different, smaller opportunity due to Roman Josi manning the first power-play unit on the Predators. Regardless, Barrie will add much-needed offence to an offensively bleak team. Reid Schaefer, drafted 32nd overall in the 2022 draft, is a good prospect, but the main piece in the deal is the 2023 first-round pick. The 2023 NHL Draft is the deepest draft since 2015, so acquiring high-end draft capital will be beneficial for the future of the franchise. A 2024 6th-round pick is a lottery ticket, nothing more than a shot in the dark.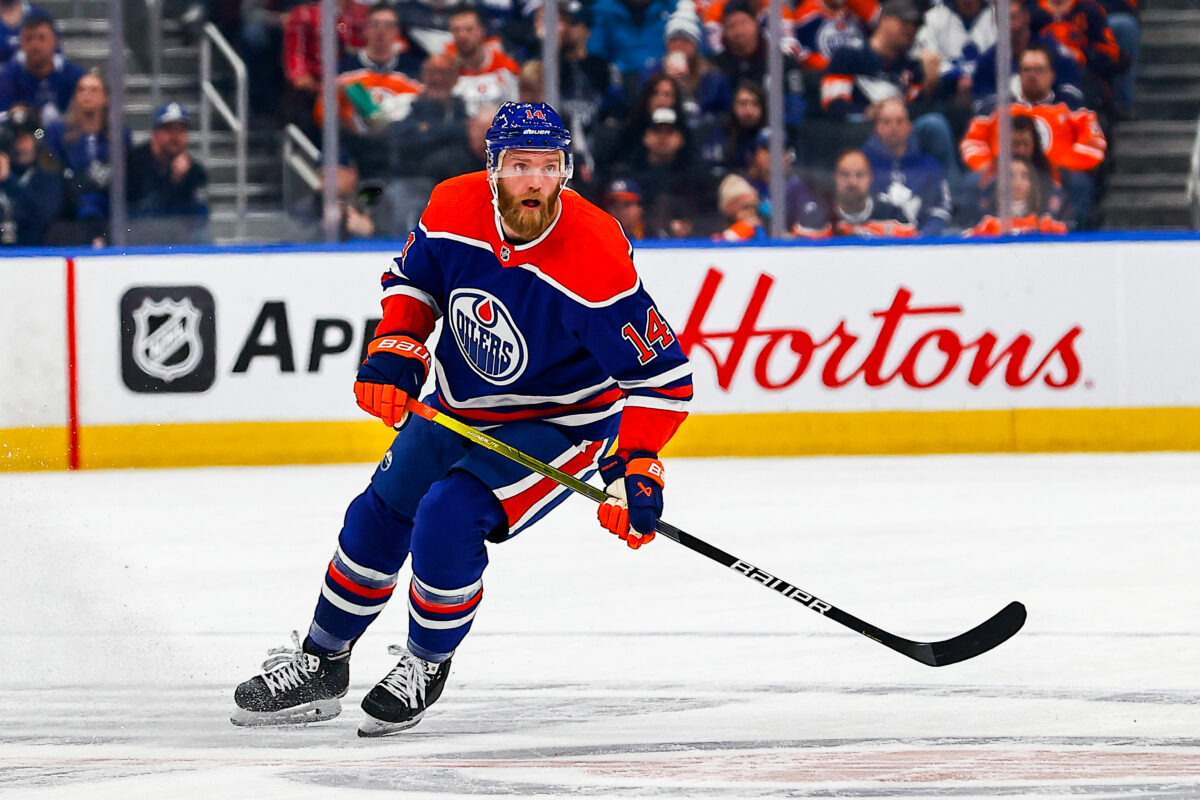 The only negative attached to this trade is retaining four percent of Ekholm's contract. The concept of retention is positive. Gaining more value in assets by swallowing money, especially for a team gearing up for a retool, is a great idea. The issue comes with the amount. The total amount retained is a measly $250,000 against the cap, making him a $6 million defenceman until 2026. NHL teams have a total of three retention slots. Allocating minimal money for so long is a waste for the Predators, despite the Oilers needing this specific amount of retention to make other trades, such as their Bjugstad trade, possible.
Grade: A-
Granlund Nets Pick from Penguins
Nashville receives: 2023 2nd-round pick (PIT)
Pittsburgh receives: Mikael Granlund
Granlund's passing ability is the most appealing aspect of his game. He has 27 assists this season and tacked on nine goals for 36 points in 60 games, a significant dip from his previous year's total. His absence from the top six will create more scoring woes for a team already bottom-10 in goal-scoring this NHL season, but the Penguins' scoring depth will benefit from Granlund joining their roster. One has to think the Penguins pivoted towards the forward after discussions fell through for J.T Miller for the Vancouver Canucks. No formal offers for Miller happened, but Chris Johnston said the potential for a bigger deal was there. 
The most impressive aspect of this trade is the Predators not retaining a penny of Granlund's cap hit, which is $5 million per year for the next two seasons. The forward is having a down year by all metrics. His scoring is down compared to last season, 0.6 points-per-game (P/G) this season versus 0.8 P/G last, and his year-by-year defensive metrics have continually gotten worse. Additionally, Granlund has a career-worst plus/minus of minus-16. Relieving themselves of this contract as they enter a significant retooling period this summer is a fantastic job done by Poile. Considering his contract, a second-round pick is good value for Grandlund and adds to the Predators' pick stockpile in the next three years. 
Grade: A
Asplund Fills Roster Spot Vacant from Deadline Deals
Nashville receives: Rasmus Asplund
Buffalo receives: 2025 7th-round pick (NSH)
Rasmus Asplund will serve as a roster filler for the remainder of the season before hitting restricted free agency in the offseason. The defence-first winger had two goals, six assists for eight points in 27 games with the Buffalo Sabres this season. Despite his defensive numbers dropping in comparison to last season, where he played a career-high 80 games, Asplund will look to refind the defensive prowess that made him a regular on the Sabres roster. 
Giving up a seventh-round pick in 2025 for a roster player capable of playing NHL-quality minutes is about as low-risk a trade as possible. Asplund has appeared in two games so far for the Predators, registering zero points. The odds of the seventh-round draft pick turning into a player equal to or better than him are low. If this is Poile's final trade before handing over the reins to Trotz as general manager, then it is a perfect, low-risk trade that caps off Poile's tenure as president and general manager of the Predators. 
Grade: B
Overall Trade Deadline Review 
The trade deadline marked the first time in years that the Predators were open for business. They did about as well as a fan could ask for a team not accustomed to selling, as draft capital is oozing out the walls of Bridgestone Arena, which will host the 2023 NHL Entry Draft. Regardless of whether they keep or trade their hilarious amount of draft assets, the Predators can make a clear statement of where this organization is going this summer.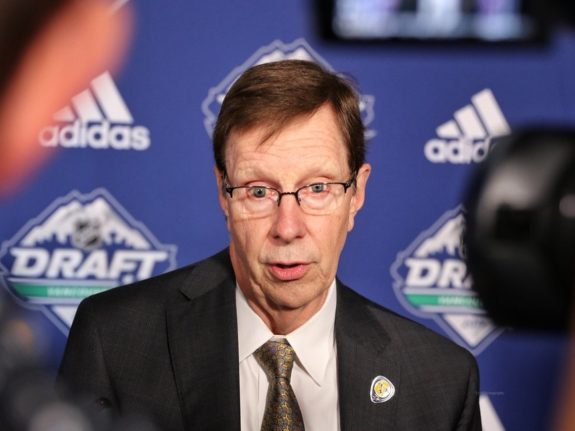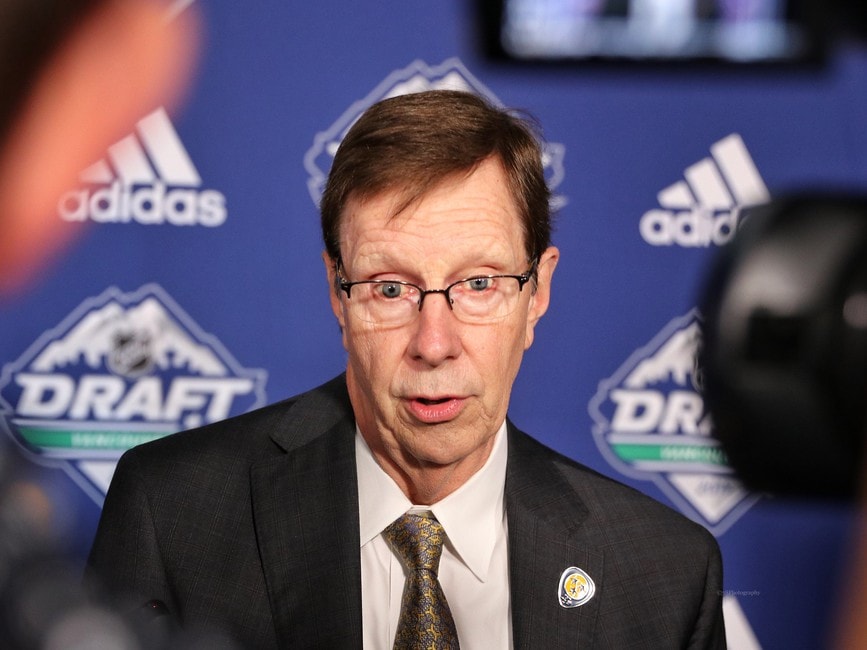 The Predators did not make a bad trade this deadline, and the most scrutiny they should face is only retaining four percent on Ekholm, which wastes a precious retention slot. The Predators used their expendable players to build for the future while bringing in players like Barrie to help with their immediate playoff push. The Jeannot trade itself can null out any bad deal they made if that happened, but since each transaction brought back fair value, Predators fans should feel confident with this team during this uncertain time in their history. 
Grade: A- 
Looking Ahead Toward the 2024 NHL Trade Deadline
No one can predict the future of the Predators. The retooling team may look to commit to a complete rebuild in the summer under Trotz. However, that is a challenging feat to accomplish with the talents of Roman Josi, Juuse Saros, and Filip Forsberg as star-level stalwarts at each position. The team has five players entering unrestricted free agency in the summer of 2024, including Barrie. Dante Fabbro and Barrie are likely candidates to move in the offseason or by next year's deadline, meaning the Predators could enter the 2023-24 NHL season with a revamped blue line. Whether that blue line will resemble one of a contending, middling, or rebuilding team is something to be determined by Trotz.
---
---