On Tuesday afternoon, the Nashville Predators pulled off one of several massive trades on the day, sending Mattias Ekholm and a 2024 sixth-round pick in exchange for Tyson Barrie, prospect, Reid Schaefer, a 2023 first-round pick as well as a 2024 fourth-round selection. Moving Ekholm, who has been a steady defensive presence for the Preds for some time, wasn't an easy decision. That said, it is a solid return for the 32-year-old rearguard, one that fans should be quite excited about.
Related: Grading the Oilers' Trade for Mattias Ekholm
In Barrie, most know what they are getting, which is a veteran defenseman who is fantastic offensively but tends to struggle in his zone. Given the Preds' current position in the standings, they may very well look to flip him ahead of the trade deadline or in the offseason, making him less exciting than other pieces acquired in this deal. The first-round pick in what is said to be a stacked 2023 draft class holds a ton of weight, but perhaps even more exciting is the prospect they have coming their way in Schaefer. For those who aren't familiar, here is a look at the young talent being added to the prospect pipeline.
Schaefer Has Plenty of Promising Traits
The Oilers selected Schaefer with the final pick in the first round (32 overall) of the 2022 Draft and were quite high on him. The now 19-year-old possesses a massive frame at 6-foot-3, 213 pounds, and has all the makings of what looks to be a goal-scoring power forward at the NHL level. Safe to say, the decision from the Oilers and general manager Ken Holland to part ways with him wasn't one they made lightly.
Schaefer quickly saw his stock rise ahead of the 2022 Draft thanks to a breakout season with the Seattle Thunderbirds in the Western Hockey League (WHL), as he potted 32 goals and 58 points in 66 contests. His 32 tallies trailed only Montreal Canadiens prospect Jared Davidson on what was a stacked Thunderbirds squad.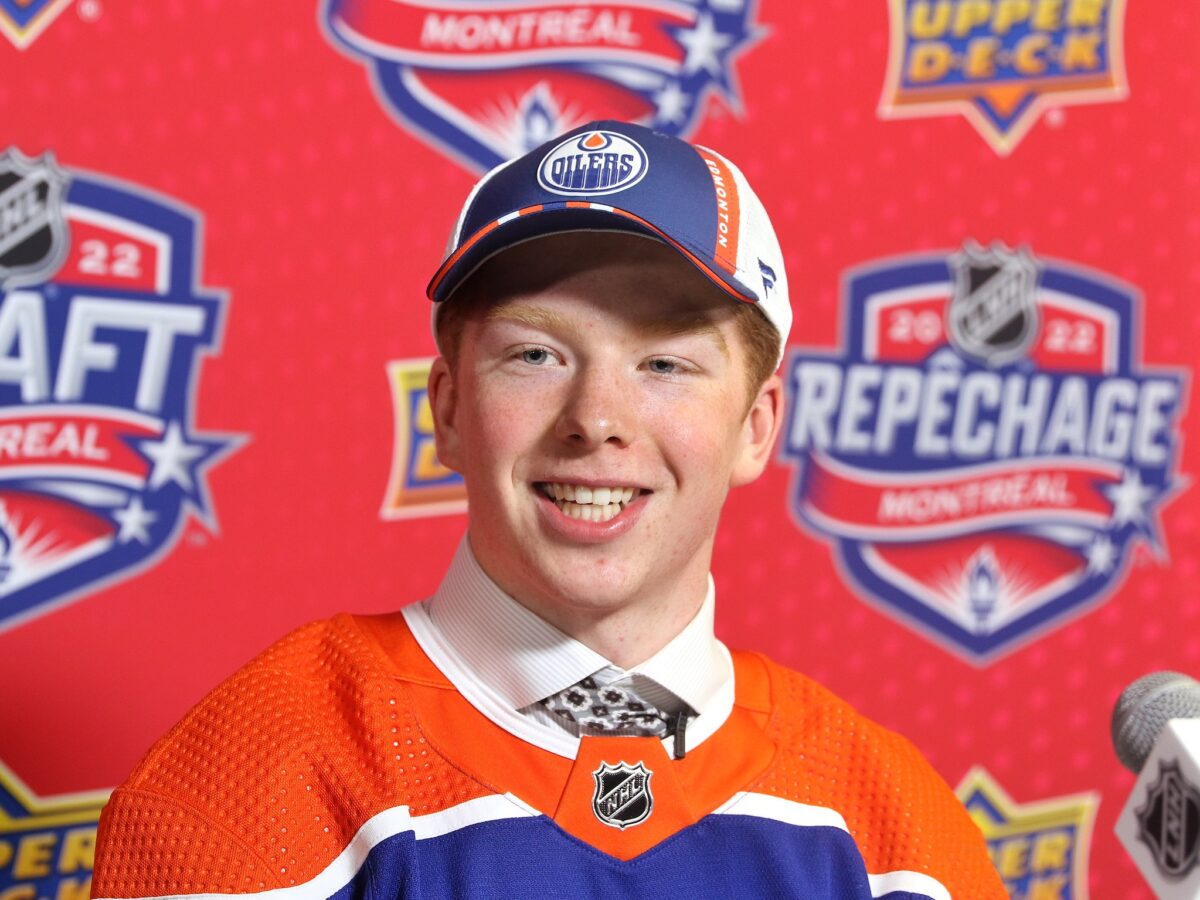 His goal-scoring ability has continued to be on display a season later, as he has scored 23 goals along with 47 points in 44 games. As you can imagine given his goal totals, he possesses a lethal shot which allows him to score goals from distance, but he has the size and strength to put them in from a tight range as well.
While his goal-scoring is the most talked about part of his game, he also has skill as a playmaker. He showed just that during last year's Thunderbirds playoff run, as he found the back of the net six times in 25 outings but made up for it with his playmaking ability, registering 15 assists for 21 points.
Areas to Improve
While his size, strength and offensive abilities have all the makings of a terrific power forward at the NHL level, Schaefer still has plenty of room to grow before making an impact with the Predators. The main thing is his skating ability, as his large frame doesn't get around the ice as quickly as some of his peers. He isn't a bad skater but can be described as average at best in that department.
---
Latest News & Highlights
---
That said, scouts also raved about Schaefer's work ethic prior to being drafted, so rest assured he will continue to work away at his skating. If he can get a bit lighter on his feet and make improvements to his acceleration, he will be a very intimidating presence for any defensemen tasked with shutting him down in the future.
Future Outlook for Schaefer
As mentioned, Schaefer certainly still has some way to go before making an impact at the NHL level. That said, he is more mature than many of his draft-class peers given that he was one of the oldest players selected. On top of that, he doesn't need to develop further in terms of size, as he is already bigger than plenty playing in the NHL.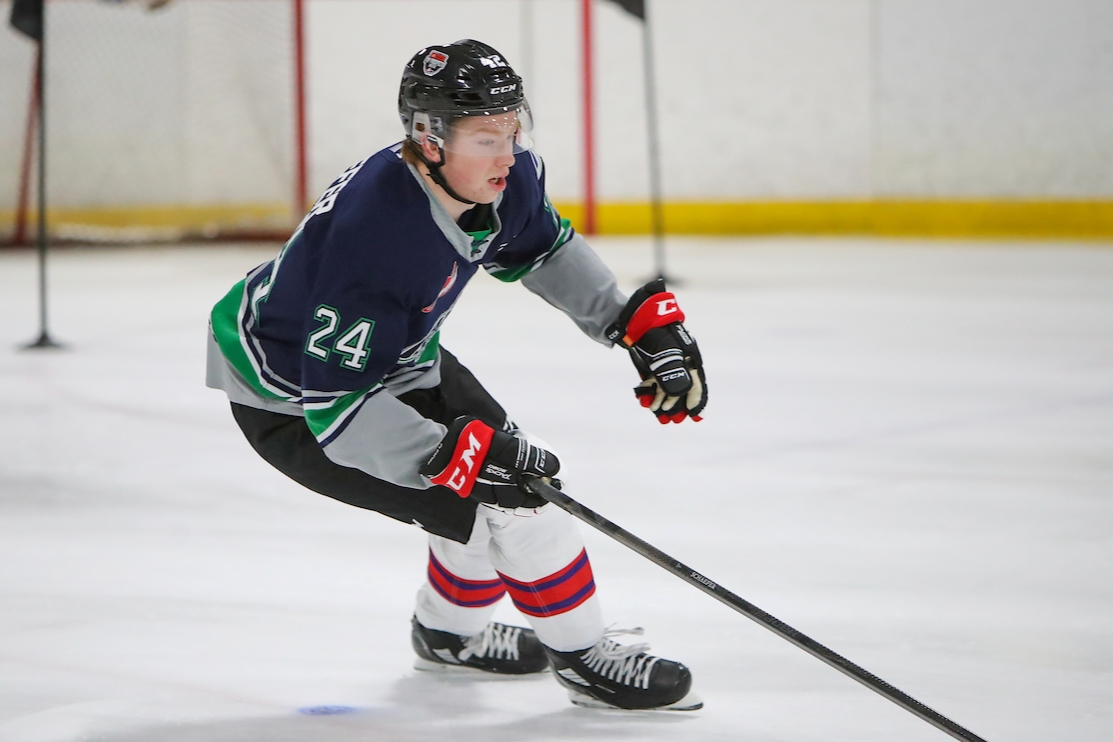 Given that he will turn 20 in September, it seems safe to assume that this will be Schaefer's final season in the WHL. Barring a shocker, he will make the transition to professional hockey in 2023-24, though it shouldn't be expected that he will be playing in the NHL anytime soon. There are still plenty of raw aspects to his game, which would best be served to improve upon in the American Hockey League with the Milwaukee Admirals. He is a player to keep an eye on once he does turn pro, however, as his size and strength should help him adjust to professional hockey much quicker than some. While time will tell, this deal may be looked back on as a big win for the Predators in large part due to how good of a player Schaefer could become.
---
---