At this point, it might seem as though the remaining quarter of the regular season is a formality. The trade deadline is in the rearview mirror, and the New York Rangers are comfortably in a playoff spot with a lineup able to contend with the league's best. However, the upcoming weeks leading to the playoffs are legitimately consequential for the Stanley Cup hopefuls.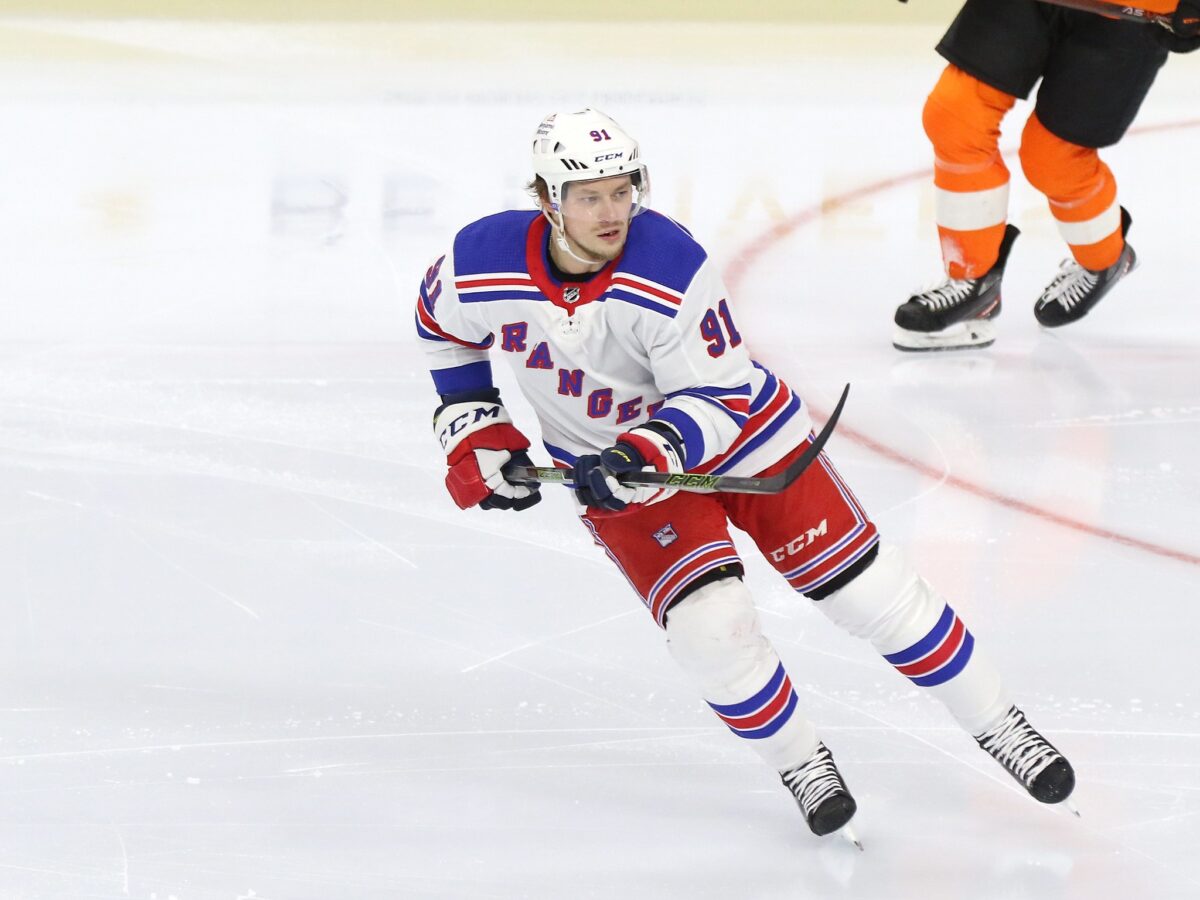 This time of year much more is at stake in each game than just two points. In order to win playoff series against other Eastern Conference powerhouses, the Rangers need to take advantage of the games remaining in the regular season to solidify what works and what doesn't while still maintaining their spot in the standings.
Nail Down the Power Play
Last season, it seemed like nobody could stop the Rangers' power play, as they converted on over a quarter of power play opportunities. Mika Zibanejad's one-timer was spot on, and Chris Kreider led the league in power-play goals. Now, teams have learned to anticipate Zibanejad's shot from the left circle, and Kreider's deflections and rebounds that always found the back of the net last season are doing so at a much lower rate.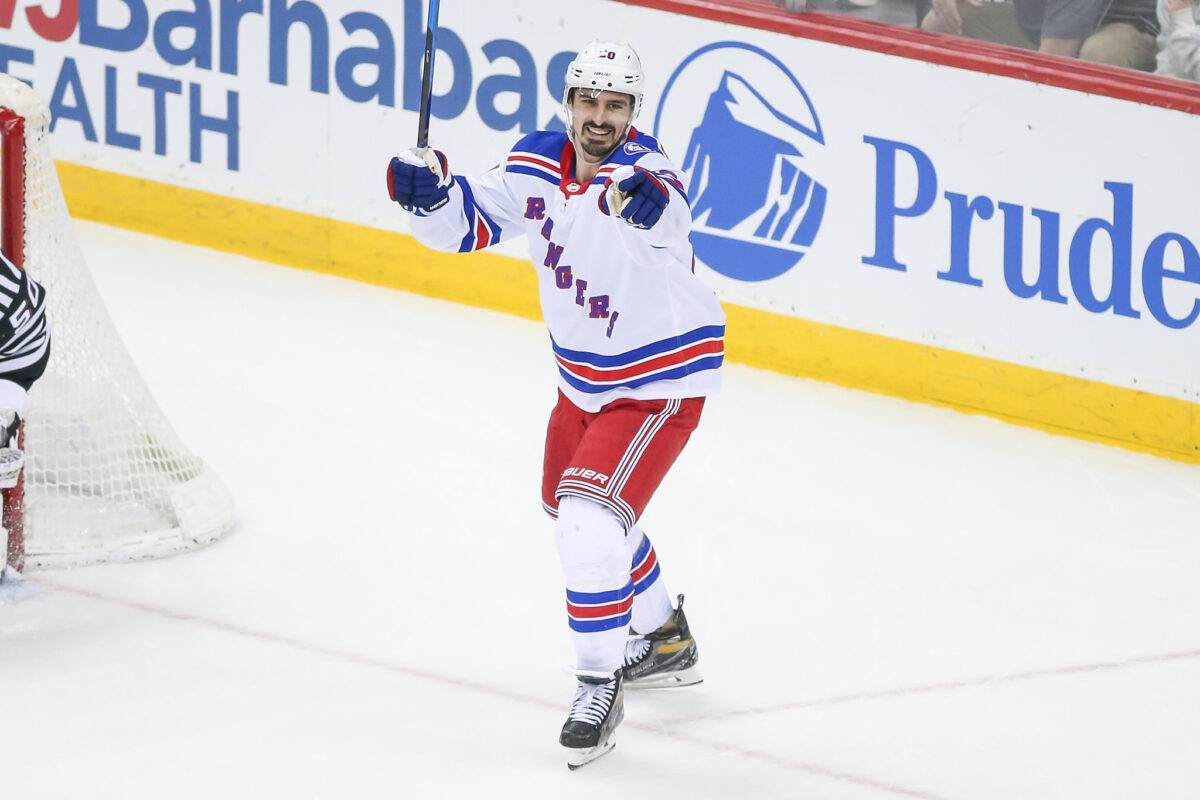 Just because the power play has not been as effective as it once was doesn't mean it can't be. With newly acquired forwards Vladimir Tarasenko and Patrick Kane, head coach Gerard Gallant has a plethora of options to construct two power-play units that can score.
Gallant must first decide if he wants to stick with his previous strategy of loading up the first unit with the team's four best forwards along with defenseman Adam Fox and let them play for the majority of the two minutes or if he wants to create two more balanced units that share time relatively equally.
Related: Rangers Should Take Patrick Kane Off First Power-Play Unit
---
Latest News & Highlights
---
In Thursday's game against the Montreal Canadiens, Gallant opted for the latter option, and it paid off as both Lafrenière and Kane scored on the power play. If this kind of production continues, Gallant might want to then consider fine-tuning both units to pinpoint the combinations that can generate the most sustained pressure.
Identify 5v5 Chemistry
Hockey relies on chemistry. For teams to be successful, individuals must play as part of a cohesive group; players should be able to anticipate and not just react to one another's decisions. Lineups with good chemistry can play a faster, smoother game, so figuring out who plays well with who will be of utmost importance for the Rangers in the next weeks.
Creating a depth chart for this group of forwards might seem easy. Zibanejad and Kreider are practically inseparable. Filip Chytil, Kaapo Kakko, and Alexis Lafrenière all play better together than apart. Pairing Artemi Panarin and Kane seems obvious considering how well they played together for the Chicago Blackhawks.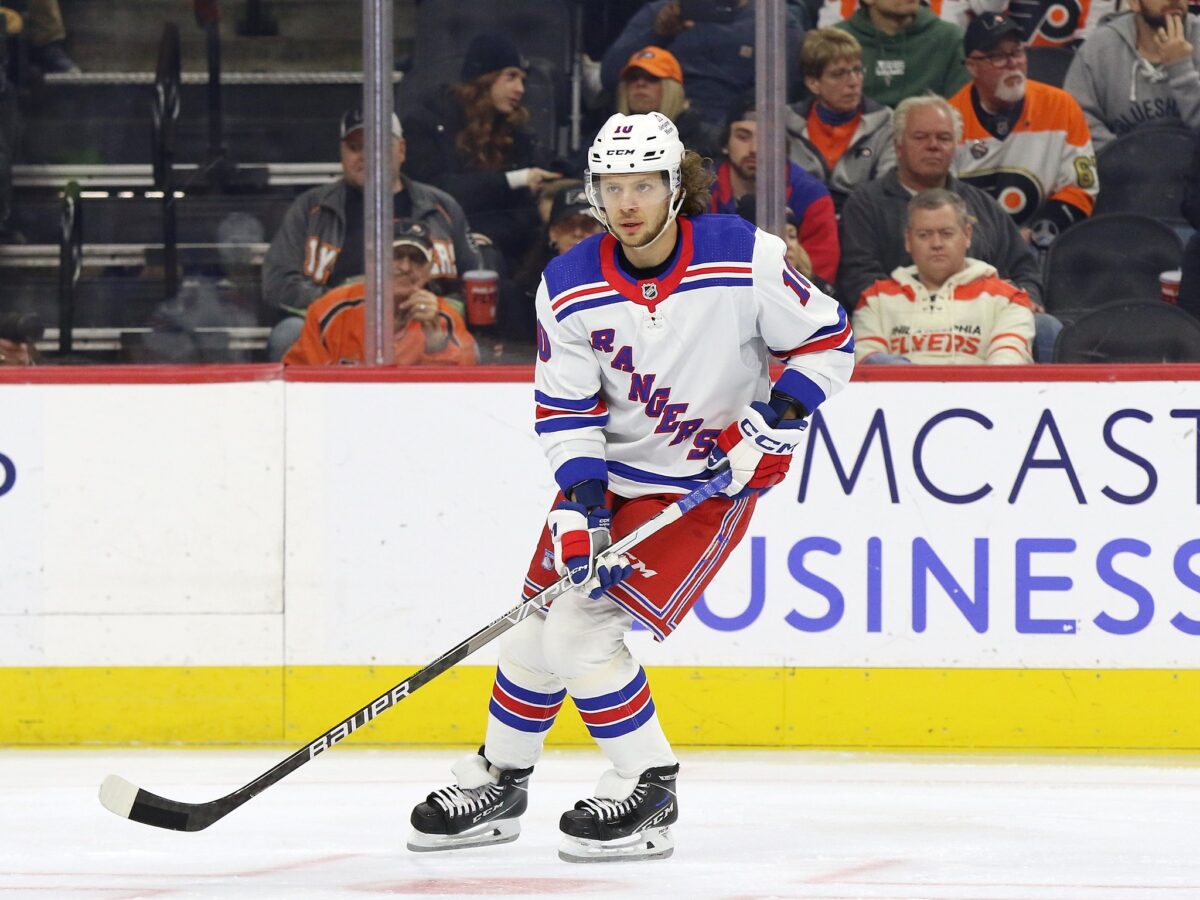 However, a few factors complicate the task of putting together a lineup that clicks. The first is that half the forwards in the top six, Tarasenko, Kane, and Vincent Trocheck, are new to the Rangers this year. Panarin and Trocheck haven't been a perfect match, sometimes prompting Gallant to try moving Panarin to Zibanejad's line, and there simply hasn't been enough time thus far to fully evaluate how who Tarasenko and Kane complement best.
Another factor that can compromise chemistry is injuries. One injury can disrupt an entire lineup and knowing who plays well together outside of the usual lines can lessen the impact an injury has on the team and therefore make the team more resilient during what they hope will be a long playoff run.   
The remaining regular season games give the players time to mesh with one another and the coaching staff the opportunity to understand who plays well with who. Confirming all the assumptions about who has chemistry and preparing for scenarios where not every player is available requires the Rangers to balance trying new line combinations with maintaining a level of stability that allows players to get comfortable playing with new linemates.
Hold Onto 3rd Place in the Metro
The Rangers are in a fairly comfortable playoff position, and they should take advantage of their lead to try out new lines and experiment on the power play. But ultimately, the two points up for grabs in each game do still matter, and they cannot afford to get complacent and fall into a wild card position.
The first and second wild card spots will likely play the Carolina Hurricanes and Boston Bruins, respectively. The Rangers have not beaten Boston this season, and while the Rangers have fared well against Carolina this year, they are still a dangerous team that could easily end the Rangers' season in the first round.
Teams can never take playoff wins for granted, and the Rangers' matchup against the New Jersey Devils, the team they would play in the first round if the playoffs started today, will also be a tough series. However, the Rangers will be in a far better position to make a run for the Cup if they can maintain their current position and play New Jersey instead of Carolina or Boston.  
The rest of the season is a bit of a balancing act, and navigating the tension between taking risks and prioritizing wins is challenging but ultimately necessary to postseason success.