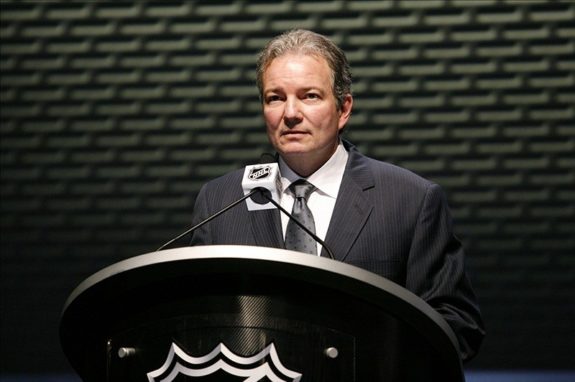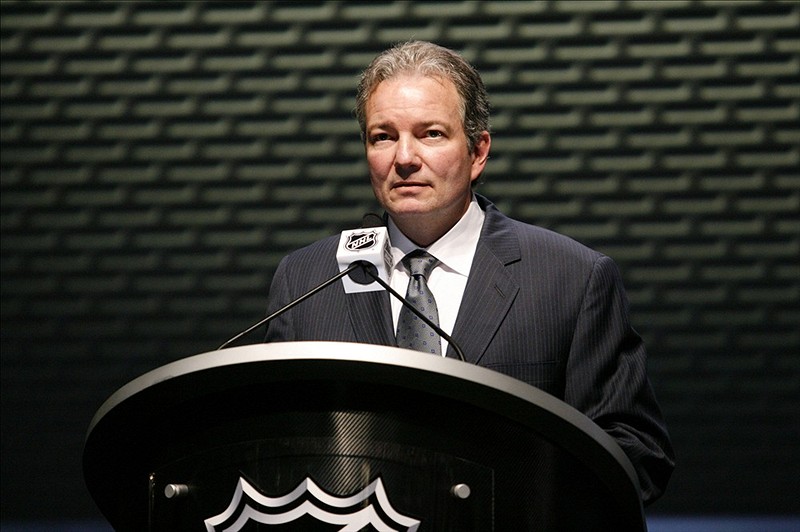 Ray Shero has been in the crosshairs of Flyers fans for some time now. He's taken the arch rival Pittsburgh Penguins from bottom dweller to Stanley Cup Champion in a few years time. Granted his recent playoff success ultimately led to his demise in the Steel City, but with it brings new opportunities that would be beneficial for many teams – most notably the Philadelphia Flyers.
Please don't read this post and expect me to make a claim that Ray Shero should be the new General Manager of the Philadelphia Flyers. Ron Hextall has a firm grip on that seat and would likely two-hand slash anyone in the back of the legs that tries to take it. That being said, the Flyers do need an Assistant General Manager and Ray Shero would fit the bill for that position.
Shero brings a wealth of knowledge about the game, how to run a team, and – most importantly – how to build a champion. A Stanley Cup has eluded the Flyers for 40 years now. Back in 1974, Ray Shero was just a kid running through the halls of the Spectrum while his father helped coach the Orange and Black to two straight Stanley Cups. Since then, Shero has carved his way through the ranks of the NHL till he found a position with the Penguins in 2006.
Ray is a wizard when it comes to trading players. He's pull off many big deals including
James Neal and Matt Niskanen for Alex Goligoski
Marian Hossa and Pascal Dupuis for Colby Armstrong, Angelo Esposito, and a 1st round pick (Daultan Leveille)
Chris Kunitz for Ryan Whitney
Rarely will you see him get the losing end of a deal. He's a shark in that respect. He also has an impressive pedigree at the draft table and has done well of late. Shero nabbed Olli Maatta 22nd overall in 2012 who went on to have an impressive rookie season. Tristan Jarry was the Penguins' first pick of the draft in 2013 and is turning into a very nice goalie prospect. Other notables from Shero's tenure are Beau Bennett, Joe Morrow (traded), Kenny Agostino, and Scott Harrington.
It isn't like Shero doesn't have the experience in the Assistant GM position either. In fact, he's been an Assistant longer than he's been an actual General Manager. From 1993-98, Shero was the Assistant GM for the Ottawa Senators before becoming the Assistant to David Poile of the Nashville Predators in 1998.
Ultimately, Ray Shero will want to be a GM again someday – I won't argue with that. But he's worked with (and for) some of the best minds in hockey, knows the culture of the Flyers, brings with him added resources, and knows what it takes to build a Stanley Cup winning team. When a GM position opens up, he'd be free to move on, but for the time being the Flyers have a vacancy at Assistant GM and who better to fill that void than Ray Shero?