Welcome to The Hockey Writers' 2023 Offseason Trade Targets series for the Detroit Red Wings. During it, we will be looking at a handful of players from each NHL team who the Red Wings should consider pursuing this summer.
---
---
In this latest episode of the series, we will be focusing on the Nashville Predators. The Predators made major changes before the deadline passed, as they moved Mattias Ekholm, Mikael Granlund, Tanner Jeannot, and Nino Niederreiter. More moves are expected to occur over the summer, and Red Wings general manager (GM) Steve Yzerman would be wise to call the Predators about these three players because of it.
Yakov Trenin
The Red Wings have multiple pending unrestricted free agent (UFA) forwards heading into the offseason. As a result, Yzerman should look to add at least one bottom-six forward to their group before the start of next season. When looking at the Predators' current group, Yakov Trenin stands out as a solid trade target. The 26-year-old center may not be a star, but he is a solid player who had 12 goals, 24 points, and 167 hits in 77 games this season.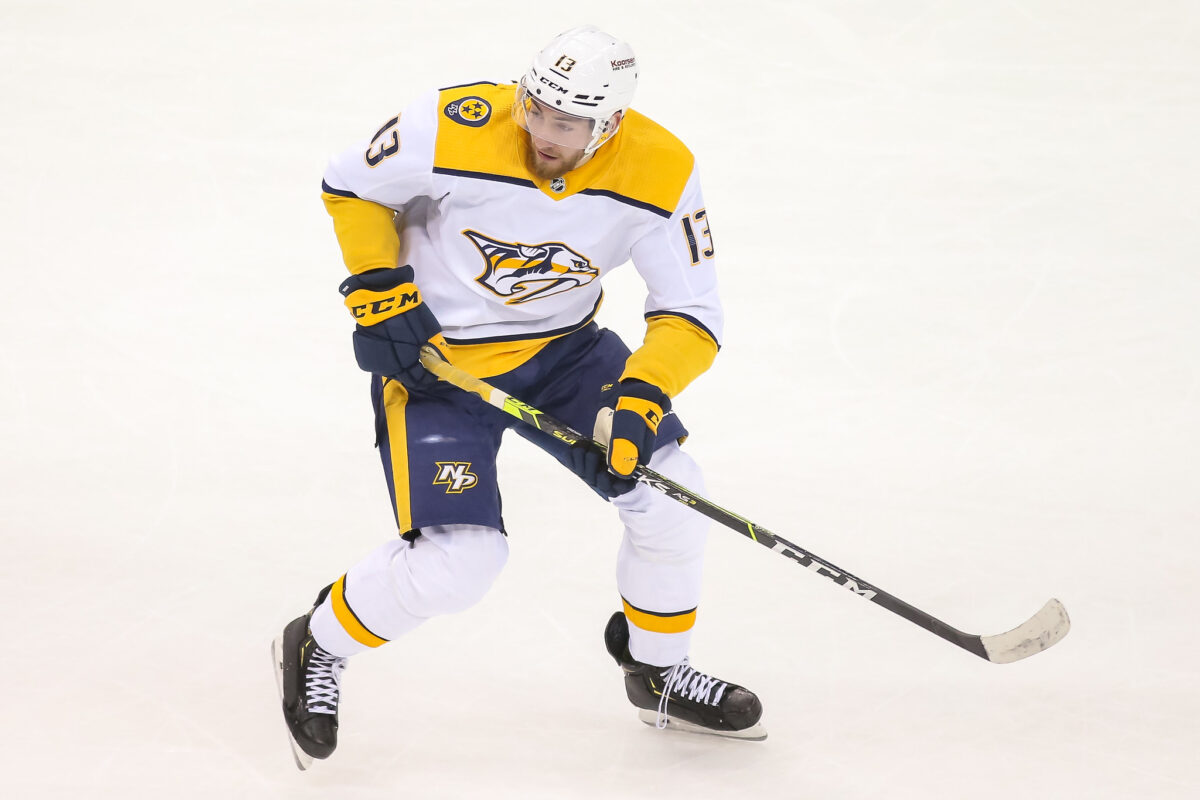 When looking at the Red Wings' current group, it is fair to argue that Trenin could slot nicely as their third-line center. He is also able to the wing, so he would be a fit virtually anywhere in their bottom six. He also has been praised for his effective defensive play, so he would be in the running to receive penalty-kill time.
When noting that Trenin provides decent secondary scoring, effective two-way play, and immense physicality, the Predators would likely want a third-round pick in return for him. Overall, that would be a fair price for the Red Wings to pay for him, as he would give them a bit of everything in their bottom six.
Dante Fabbro
The Red Wings should look to add at least one right-shot defenseman to their group this offseason. Dante Fabbro would be an interesting addition for the Red Wings, as he is a former first-round pick who can play top-four minutes. After posting a 24-point campaign in 66 games for the Predators in 2021-22, Fabbro took a step back offensively this season, as he had just 11 points in 79 games. However, when noting that he is still only 24 years old, there is reason to believe that he will bounce back in 2023-24.
Related: Red Wings' Cossa On Quick & Skinner's Path to NHL Greatness
If the Red Wings acquired Fabbro, he would surely be a fit on their second pairing on the right side. After trading Filip Hronek to the Vancouver Canucks, Detroit's right side is weak, and adding Fabbro could be a good way to fix this. This is especially so if he continues to improve his all-around game. With that, Fabbro would of course receive time on Detroit's penalty kill because of his defense-first nature.
---
Latest News & Highlights
---
When noting that Fabbro is a young defenseman with plenty of potential, the Red Wings would likely need to trade a second-round pick and a prospect like Donovan Sebrango to successfully acquire him.
Tyson Barrie
If the Red Wings want to replace Hronek with an offensive defenseman, Tyson Barrie would be the ideal trade target for them from the Predators. The 31-year-old had a very strong season split between the Edmonton Oilers and Predators, as he had 13 goals and 55 points in 85 games played. However, with the Predators retooling, it certainly seems possible that they would be open to moving their 2023 Trade Deadline acquisition this summer.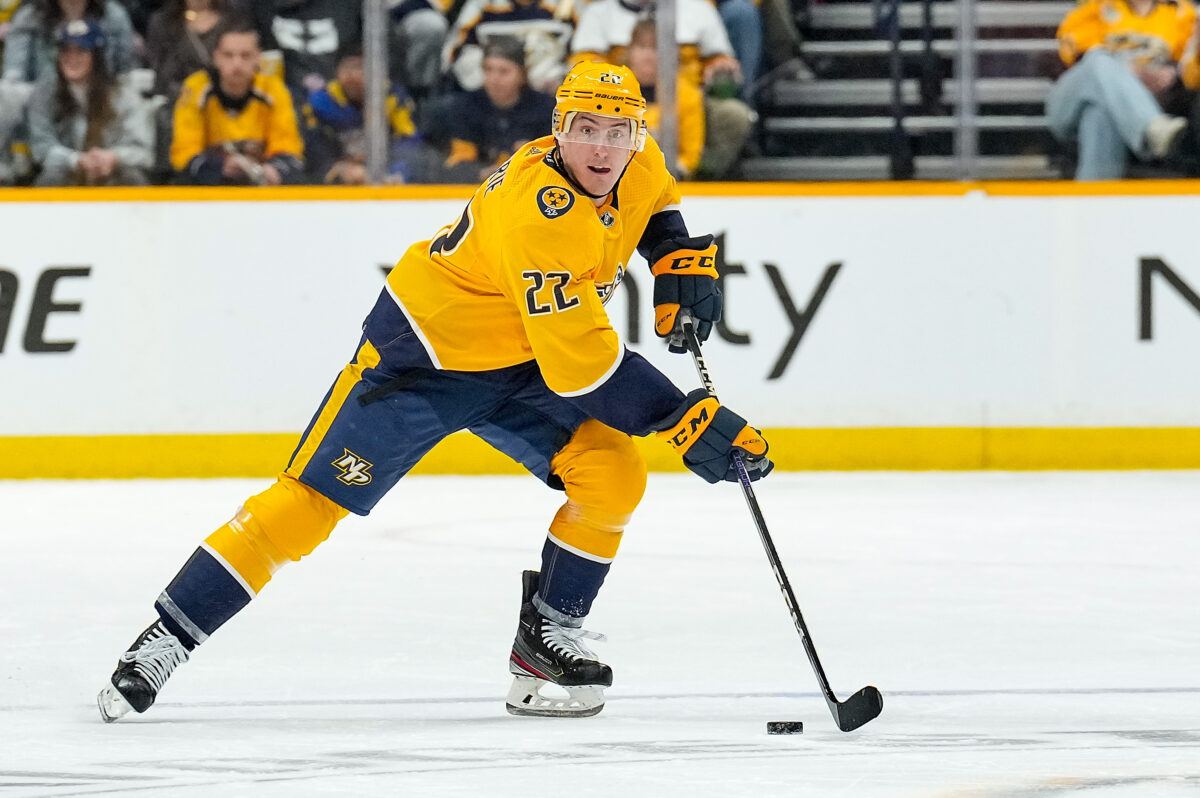 Barrie would be a nice fit on the Red Wings second-pairing with Olli Maatta. Maatta's extremely reliable defensive play would allow Barrie the opportunity to take more chances offensively, so that could benefit his offensively numbers. With that, Barrie would give the Red Wings a new power-play specialist due to his effective passing ability.
The Red Wings would need to give up a second-round pick and solid prospect to the Predators if they hope to acquire Barrie. One prospect who could make sense in this hypothetical deal is Dmitri Buchelnikov.
The Red Wings have three solid trade targets from the Predators worth considering. Out of the trio, adding one of Barrie or Fabbro would be excellent, but Trenin would not be a bad consolation prize in the slightest. We will need to wait and see if these two clubs strike a deal this summer.
Previous Red Wings' 2023 Offseason Trade Targets Articles