According to Dylan Larkin's agent Pat Brisson, things between the Detroit Red Wings and the pending UFA are not dire. Negotiations have not gone well to date, but there's still time to work things out and the Red Wings will try to see if terms on an extension can be reached. While many insiders feel a Larkin signing will eventually get done, what if the two sides can't come together on something? Is Larkin potentially a name that fans hear more about as the 2023 NHL Trade Deadline creeps closer?
Larkin Is Becoming More Attractive Every Day
With news that Bo Horvat is off the trade market and Mark Stone is out indefinitely for the Vegas Golden Knights, the pool of available players is already starting to thin and the number of teams looking to add is rising. As a result, Larkin's trade value will inevitably go up. Stone's injury potentially opens up a ton of cap space for Vegas to make a splash on a rental. The same can be said for Carolina, who might choose to make a move after losing Max Pacioretty. The Ottawa Senators have lost Josh Norris and not everyone is convinced they are writing off the season just yet.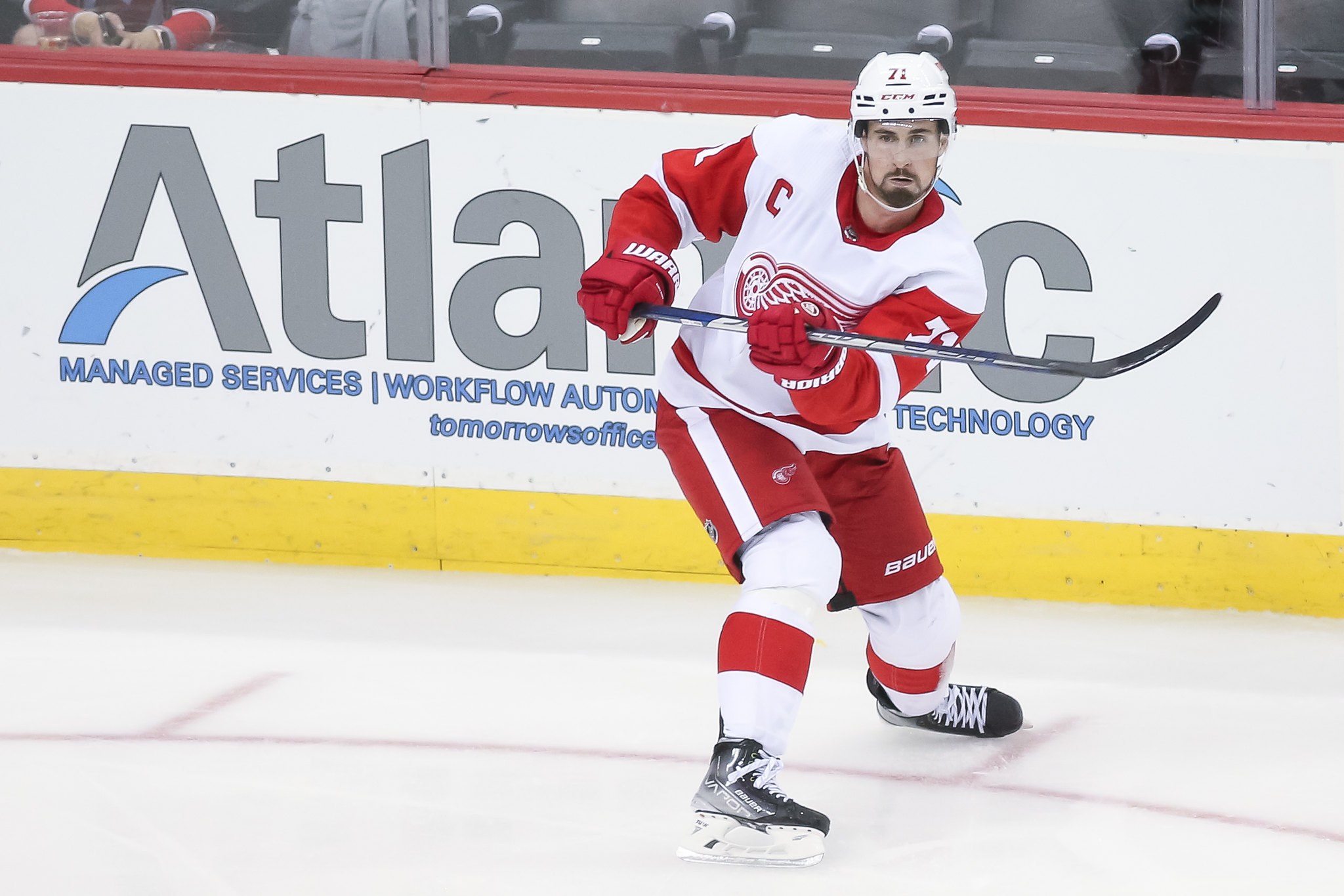 Granted, some of these players aren't centers and Larkin is, but many of these teams will be looking to add, might move pivots to the wing, or could simply be looking to make a splash. If they have the money and they have the assets to make a deal, they'll be calling and it would be wise of GM Steve Yzerman to at least listen.
How are the Bruins Feeling Right About Now?
Emily Kaplan of ESPN notes that the two sides (Red Wings and Larkin) are very far apart in contract talks. There is still a chance things get resolved in the offseason and she believes he'll be a Red Wing until the end of the season because of his no-trade clause, but what if he wants a shot with a contender? What if the Red Wings are open to considering it? A number of insiders are connecting the Boston Bruins to Larkin and that team might be his best bet to win. That the Bruins are also said to have been a tire-kicker on Horvat is interesting. They just watched him go to the New York Islanders.
---
Latest News & Highlights
---
Perhaps not coincidentally, Jimmy Murphy of Boston Hockey Now writes that rumors of Detroit also being intrigued by the idea of Horvat could be an indicator of an off-season play. He notes, "Could the Red Wings' interest in Horvat pave the way for the Bruins and other NHL teams to make a push for Detroit Red Wings captain Dylan Larkin?" He adds, "…on Tuesday an NHL pro scout opined to BHN that he thinks Larkin could make tons of sense for the Bruins if they feel like there's a strong chance Bruins captain Patrice Bergeron and fellow center David Krejci are in their last hurrah."
If Detroit is interested in Horvat and the Bruins are interested in Larkin, it doesn't take much to connect the dots here.
Other Teams Might Be Watching Larkin's Negotiations Closely
How talks between the Red Wings and Larkin play out will be something other teams might keep an eye on. Don't be shocked if clubs like Seattle, Minnesota, and Carolina check in from time to time to see how things are progressing and if negotiations stay cordial.
A number of insiders are expecting the Seattle Kraken to make some kind of play at the deadline. Shane Wright doesn't appear to be part of this season's picture, but what if he's used as a trade chip to land someone like Larkin, who could form a powerful No. 1 and No. 2 punch with Matthew Beniers? Seattle Hockey Insider Rob Simpson has noted that the priorities for the Kraken are improving their blue line and their center ice depth.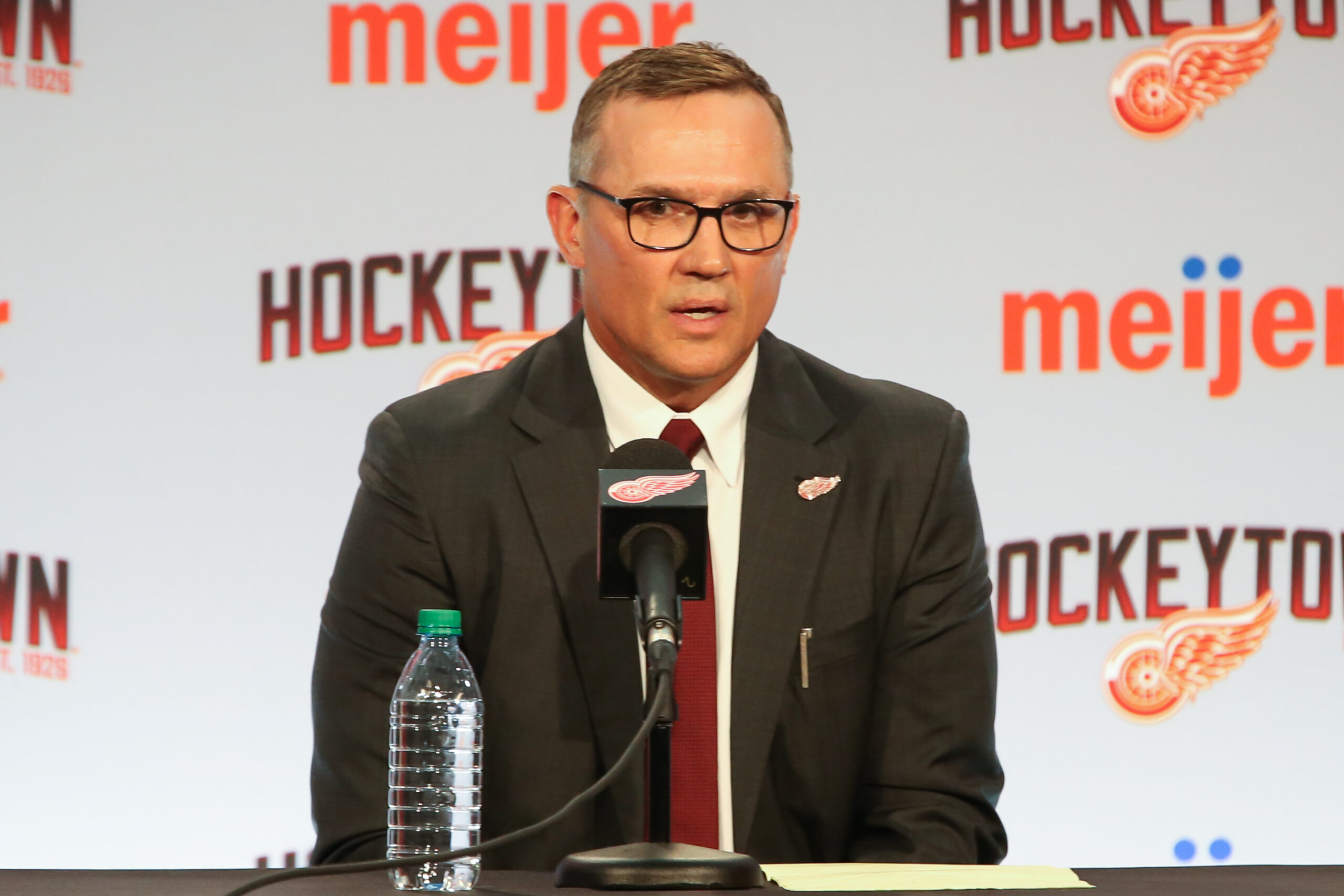 Another team looking for scoring that might like the idea of adding another top-six forward is Carolina. With the loss of Pacioretty, the Hurricanes have money available this season to spend on a rental and they're a franchise that would be motivated to make a push. They sit first in the Metropolitan Division with New Jersey not that far behind.
The Wild have one season left to make their push before dead cap space becomes a huge issue for them. How far is GM Bill Guerin willing to go?
Rumors that Larkin was a bit insulted by the Red Wings' initial offers lead to questions about how many more offers below what he perceives to be fair value will motivate him to test the free agent waters. All it would take is for Larkin to give an indication that he's tired of the penny-pinching and doesn't intend to return. At that point, the Red Wings will want to get the best possible deal they can for him.