Five years ago, the Sabres were still in the early stages of a rebuild. The team had drafted Jack Eichel a few years prior, but the product on the ice wasn't getting better. The prospect pool gave the organization hope to turn things around soon. After all these years, the Sabres are finally reaping the benefits of their recent drafting and development. Let's look at how Buffalo's top prospects from 2018 have progressed five years later.
Rasmus Dahlin
Rasmus Dahlin, drafted in 2018, was one of the most exciting prospects in Sabres history. It was the first time since 1987 that they had selected first overall in the NHL Draft, and they were determined to make it count.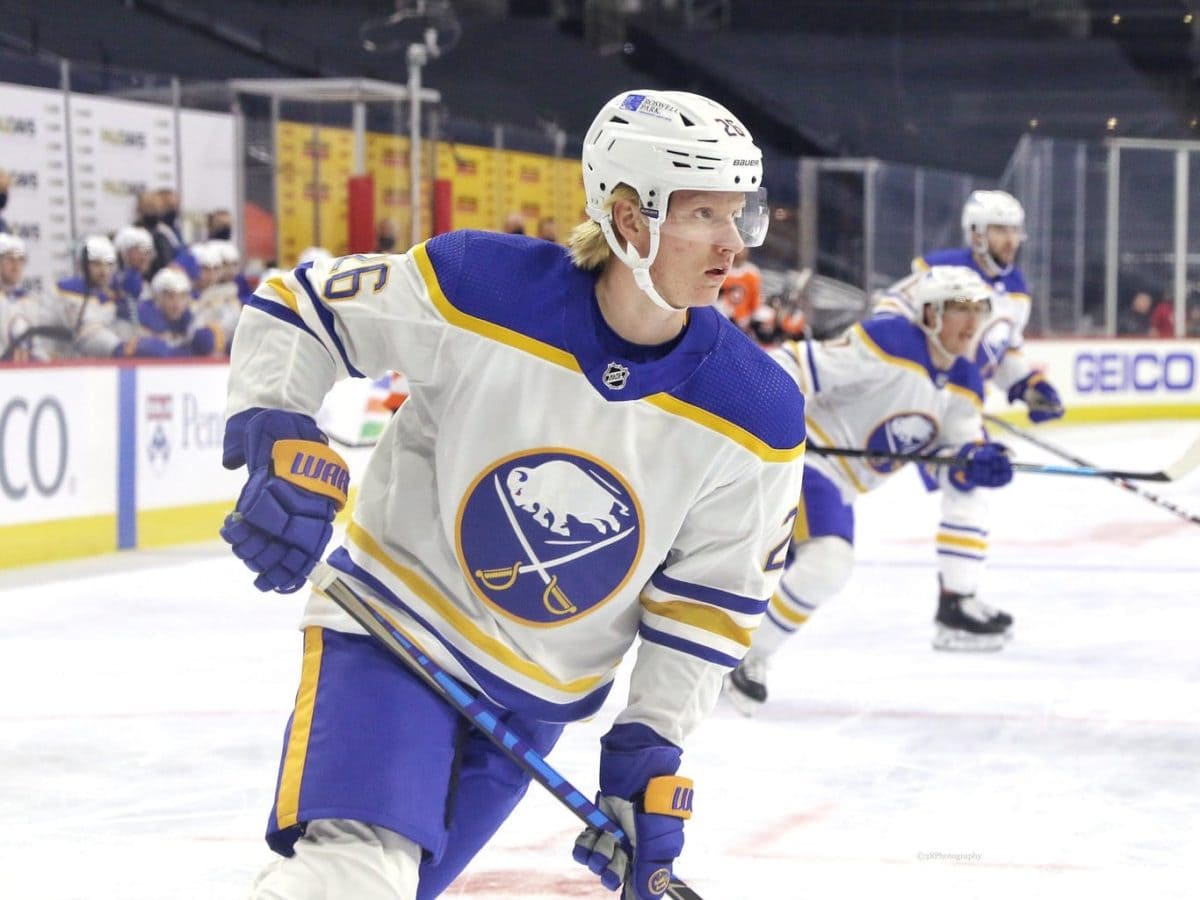 Dahlin was equipped with all the tools needed to succeed at the NHL level. His size, speed, shooting, and passing ability made him a versatile offensive threat. He has polished his game in the last few seasons and has become more comfortable in his role. As a result, he is now a proper number-one D-man with Norris Trophy potential. With 73 points in 2022-23, he was one of the game's top offensive defensemen. He was also one of the best penalty-killers on the team and took a considerable step forward defensively. It's safe to say this pick was a slam dunk for Buffalo.
Casey Mittlestadt
Sometimes, with prospects, patience pays off. The Sabres drafted Casey Mittlestadt eighth overall in 2017 with high expectations. He was among the brightest young American prospects, producing nearly a point per game with the University of Minnesota. There were flashes of brilliance, but he found himself in a bottom-six role for his first few seasons.
Finally, in 2022-23, Mittlestadt had a breakout season. He more than doubled his career high in points, with 59. There was improvement in several areas of his game, as he was more responsible in his own zone, which led to more puck possession and less time on the defensive. A better 200-foot game and improved finishing led to increased production. Mittlestadt must keep production up to prove that last season wasn't an outlier. The Sabres are optimistic that he is finally becoming the top-six player he was billed to be when he was drafted.
Alex Nylander
The Sabres have drafted relatively well recently, but Alex Nylander, selected eighth overall in 2016, was a miss. Five years ago, Nylander played primarily in the American Hockey League (AHL) and was still considered one of the Sabres' most promising prospects. Unfortunately, they didn't feel like they were seeing enough progression, and he was dealt the following offseason to the Chicago Blackhawks for defenseman Henri Jokiharju.
After one whole season with Chicago, Nylander suffered a knee injury that required him to miss the entire 2020-21 season recovering from surgery. He was dealt to the Pittsburgh Penguins shortly after and has played just nine NHL games in the past three seasons.
Brendan Guhle
There was a time when Brendan Guhle seemed to be on a path to becoming an NHL regular. He was a young puck-moving defenseman with upside, but after playing just 23 games with the NHL club in three seasons, the Sabres traded him to the Anaheim Ducks.
---
Latest News & Highlights
---
In return for Guhle, Buffalo received Brandon Montour, who was already a proven NHL defender. Guhle, meanwhile, bounced around between Anaheim and their AHL affiliate in San Diego for a few seasons before signing in Germany in 2022.
Rasmus Asplund
In 2016, Rasmus Asplund was perceived as a potential draft steal. The Sabres traded up in that draft to select him 33rd overall. He was held in high regard due to his ability to make plays and have a solid two-way game during his time in the Swedish Hockey League (SHL).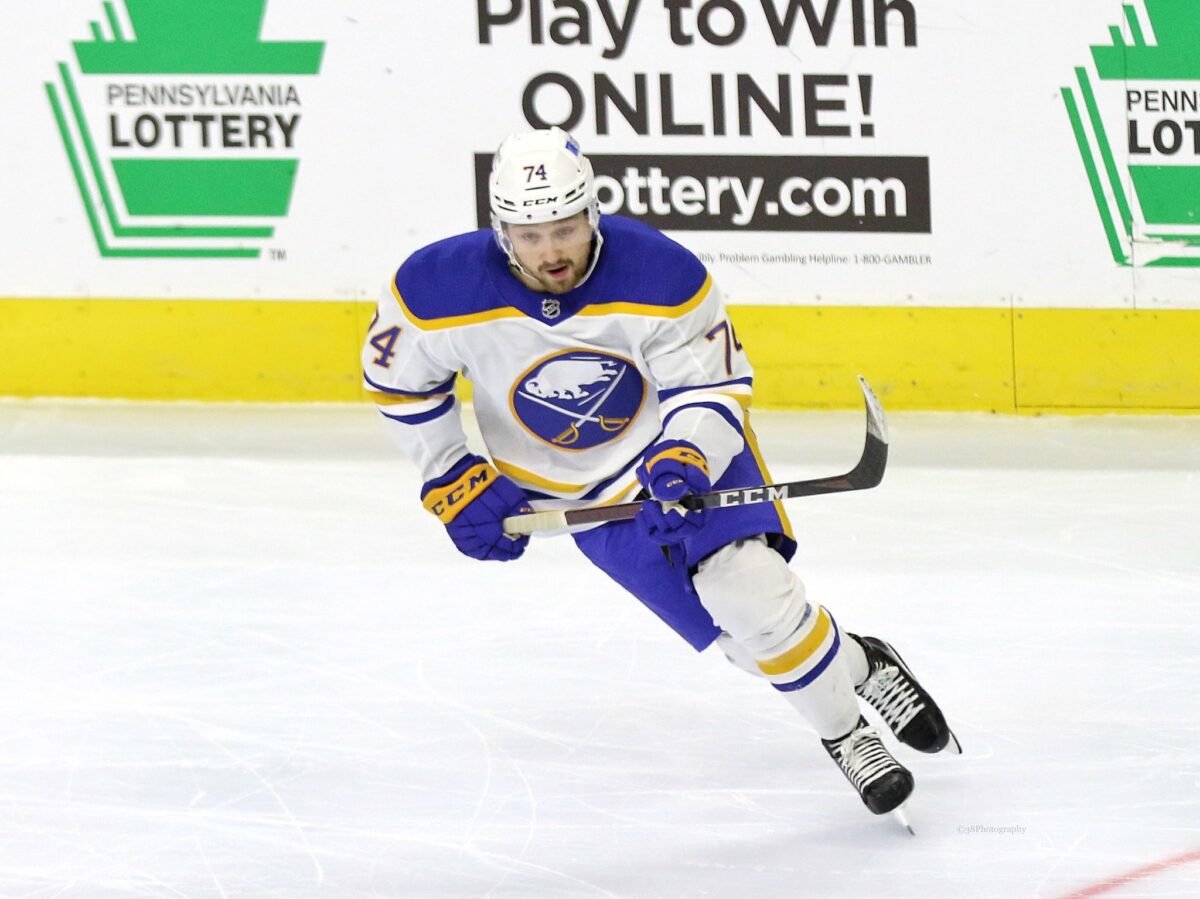 While he still possessed some two-way ability, Asplund couldn't find his footing with the Sabres. His lack of production, combined with Buffalo's impressive prospect pool of centers and wingers on the way, meant that he didn't have much of a future with this team. He was dealt to the Nashville Predators last season for a seventh-round pick.
Mattias Samuelsson
Mattias Samuelsson was selected 32nd overall by the Sabres five years ago. As is the norm for blueliners, Samuelsson took a few years to develop before he first saw NHL action. He made his NHL debut during the 2020-21 season and has had an increasingly significant role in each passing year.
Samuelsson spent most of 2022-23 paired with Dahlin, which has worked relatively well. The Sabres sometimes ask too much of the young defenseman to play such challenging minutes at 5v5, along with a prominent role on the penalty kill. Still, he has developed nicely for a second-round pick.
Ukko-Pekka Luukkonen
Goaltenders are tricky to predict. They usually take a long time to develop, and even when they do, performance can vary drastically from season to season. Despite being a couple of seasons away from being ready at best, Ukko-Pekka Luukkonen was seen as the goalie of the future for Buffalo back in 2018.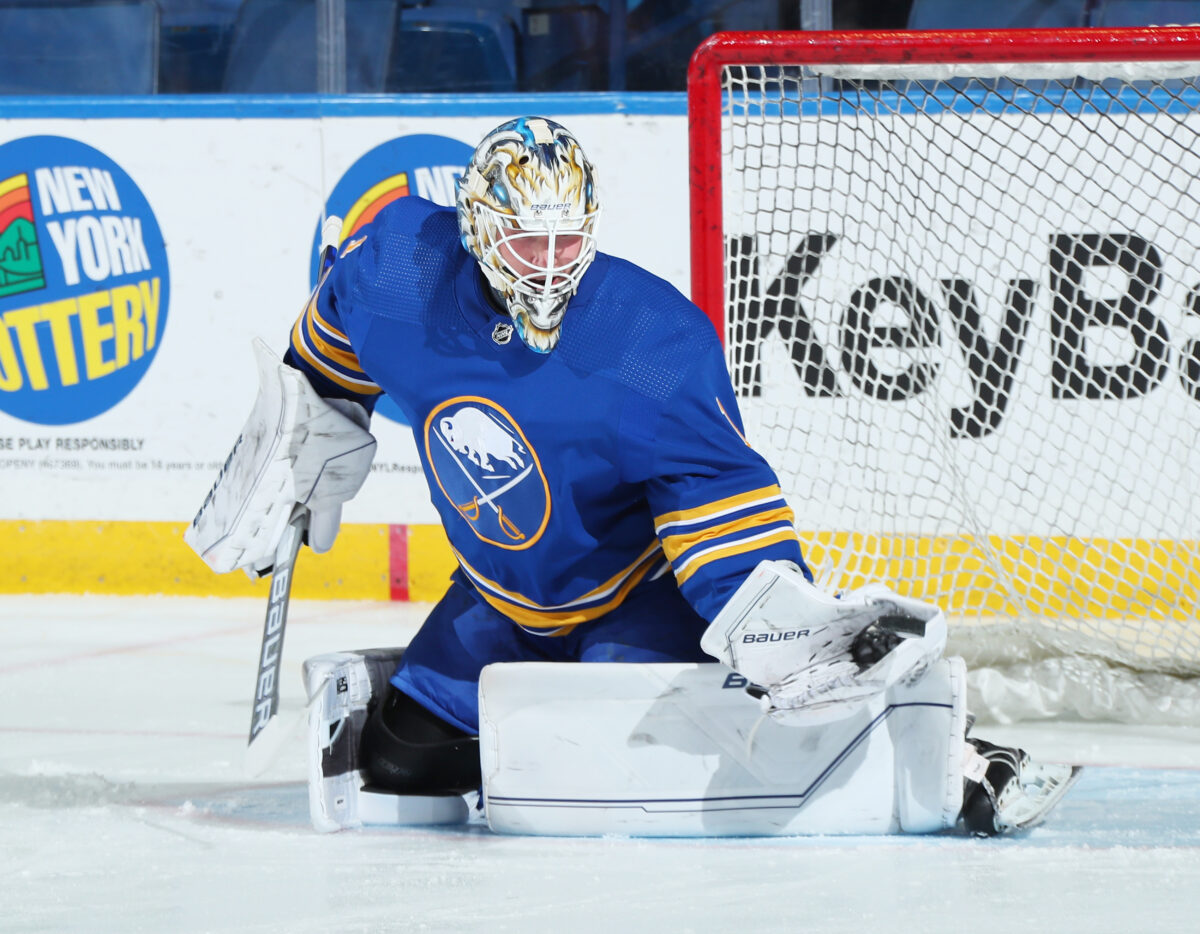 Luukkonen found some success in small NHL sample sizes in 2020-21 and 2021-22, but last season didn't go as planned. In 33 games, he posted a .892 save percentage. He also had minus-5 goals saved above expected, which ranked outside the top 50 in the NHL.
Devon Levi has surpassed Luukkonen as the most exciting goalie prospect in the Sabres' system, but his chance to make an impact in the NHL is far from over. With the Sabres' inexperience between the pipes and Luukkonen being relatively young, the jury is still out on whether he can pan out at the NHL level.
The Sabres have drafted well over the past five years. They successfully developed most of their top prospects within their system or traded them for NHL assets. They still have a stockpile of high draft picks in their farm system, so this recent track record should be an encouraging sign for the franchise's future.
All stats from MoneyPuck.com, Natural Stat Trick, and NHL.com