It gave me chills. Listening to Roberto Luongo address the crowd prior to the Florida Panthers' game against the Washington Capitals was emotional, inspiring and exactly why the netminder is one of the classiest in the league today.
Luongo is a Parkland, Florida, resident. He has been for the last 12 years and he spoke of how his wife was born and raised in the area.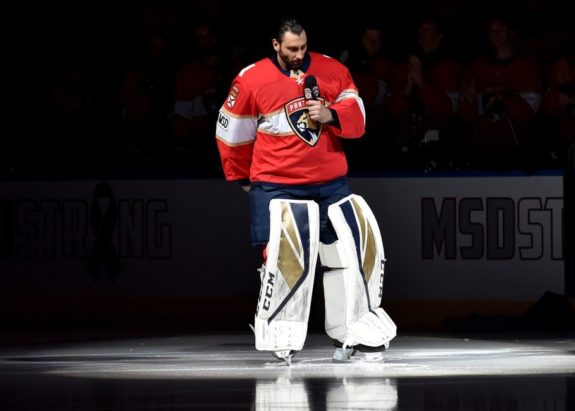 For those who don't know, Parkland was recently hit with tragedy – senseless and avoidable tragedy – when 17 students were killed in a shooting at Marjory Stoneman Douglas High School.
Luongo took to the ice prior to Thursday's game while the faces and names of the victims were shown on the video screen. On top of that, 17 circles of light with the students' names shone over the darkened ice. The mood was sombre. But the feeling within the arena was one of unity as Luongo spoke from the heart.
"You guys are an inspiration to all of us. At the end of the day, you guys are what's giving us hope for the future."

– Roberto Luongo to the students of Marjory Stoneman Douglas High School. pic.twitter.com/P63aP0fslC

— NHL (@NHL) February 23, 2018
Luongo: Emotional and Honest
He spoke about feeling helpless, as he was away on the west coast when it happened. He talked of heroism and inspiration – about the surviving students and their efforts to make a difference.
"Last week, it was Valentine's Day. I was in Vancouver. And obviously we all know what happened. It was hard for me to be on the west coast and not be able to get back home and protect my family. So no child should ever have to go through that. It's terrible. It's time for us as a community to take action. It's enough. Enough is enough. We've got to take action.

The families of the victims, our hearts are broken for you guys. There's not much to say. It's heartbreaking. You guys are in our thoughts. We're thinking about you every day, constantly, for the last week. And just know that we're there for you if you guys need anything. You'll be in our prayers and let's try to move on together.

Two more things. To the teachers at the school, you guys are heroes. Protecting your children… Some of them didn't make it trying to protect children and that is truly what a hero is and those people need to be put on a pedestal for the rest of their life.

The last thing I want to say is that since last Wednesday, I've been watching the news and I've been seeing what the kids from Stoneman Douglas are doing and I am very, very proud of you guys. You guys are brave. You guys are an inspiration to all of us. And at the end of the day you guys are what's giving us hope for the future."
While he wasn't blatant about saying what was on his mind regarding the accessibility to guns, Luongo still used his platform to discuss something close to him and with that, a social issue that continues to plague the country he lives in.
Luongo the Latest to Use His Platform
What made his pre-game speech so appealing was that his focus was on the making change. He paid tribute to the victims and their families. And praised the survivors for trying to do something about it.
Like other athletes before him – Colin Kaepernick, LeBron James and Steve Kerr – Luongo wanted to share with whoever would listen that something needs to change – that there are things in the world that need to be talked about.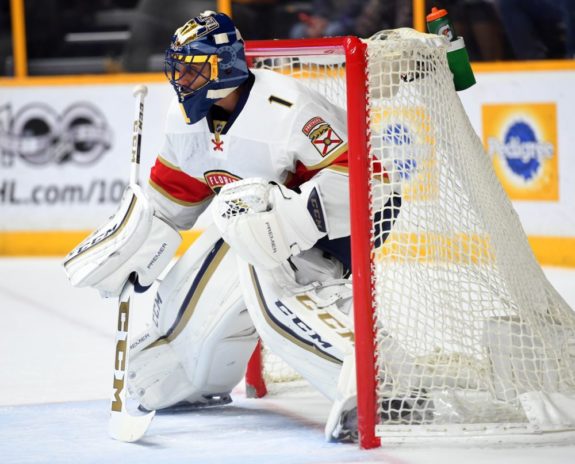 And there were people listening. In fact, both teams stood throughout the speech, emotion spilling over their faces as Luongo spoke of the tragedy that hit Parkland. And for those that weren't on hand for the game – like myself – his words have gone viral with so many others listening in.
Forget for a second the numbers he's put up over his career, the NHL is fortunate to have a guy like Luongo speaking out on an issue like this. His class was epitomized by the respect shown to him from the fans, as well as both teams. And while some might not know what to say regarding the tragedy that occurred on Valentine's Day in Florida, Luongo's emotionally driven speech was exactly what some of us needed to hear.
For that, I applaud your Mr. Luongo.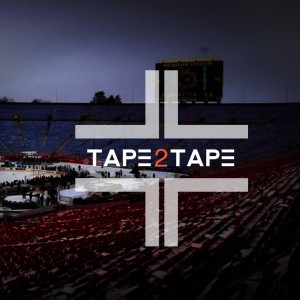 Have thoughts about the column? Let me know on Twitter at @AndrewGForbes or @Tape2TapeTHW.
Tape2Tape is a column looking at some of the biggest stories from around the world of hockey. Discussing different topics, it focuses on delivering some opinion to hockey's biggest fans. Whether you agree or disagree, we would love to hear your thoughts.