Dave Feschuk, Toronto Star Sports Columnist, is reporting that industry insider are telling him Ron MacLean will be returning as host of the iconic Saturday night Hockey Night in Canada. The move is a reversal of the decision made in 2014 by Rogers to give the hosting gig to George Stroumboulopoulos in order to attract younger viewers.
Prior to the Rogers' $5.2-billion acquisition of NHL broadcasting rights, MacLean had been the HNIC host since 1986. Since vacating the host chair he's hosted the Sunday night Hometown Hockey broadcasts and worked Coach's Corner on Saturday alongside Don Cherry. It's expected that he will continue those roles in addition to resuming the main HNIC hosting gig.
Stroumboulopoulos was brought in with great fanfare two years ago to "get a new breed of Canadian fans that get passionate about the games," according to Scott Moore, president of Sportsnet and NHL properties, at the time of his hiring.
The former MuchMusic Veejay with a penchant for skinny suits and hair products, definitely brought a younger appearance and attitude to the highest-profile position in Canadian sports broadcasting. His success at luring a significant number of new and younger viewers, though, has been questioned.
According to the insiders that Feschuk spoke to, Rogers executives may have suggested a makeover to Stroumboulopoulos' on-air appearance — a change that he apparently didn't think was necessary.
Late today, Feschuk reported that Stroumboulopoulos hadn't responded to multiple messages seeking comment, Ron MacLean wouldn't confirm or deny the rumors, and Sportsnet's Scott Moore called the discussion of next season's lineup as "simply speculation" and they "have not finalized our plans for next season."
Stay tuned to The Hockey Writers news desk as this story is developing.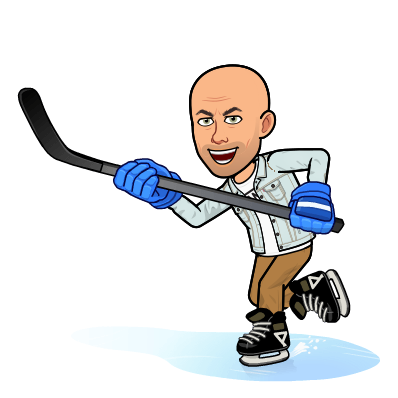 Grew up in the 'hockey town' that launched the careers of Bob Gainey, Roger Neilson, Scotty Bowman, Chris Pronger and Steve Yzerman, to name only a few – Peterborough, Ontario. Spent a misguided life in the world of politics. (Sorry Mom) Trying to atone for those sins by publishing the best hockey stuff available. You can email me directly at Dean@TheHockeyWriters.com. I don't accept emails written in Sanskrit or asking me to help you transfer your family funds from Nairobi…even if you are a Prince. Thank you.