The Buffalo Sabres are off to a rocky start after falling to the Washington Capitals by a score of 6-4 in their season opener at KeyBank Center on Thursday. In a game that many fans had been looking forward to with the return of hockey, team debuts of Taylor Hall and Eric Staal, and NHL debut of Dylan Cozens, the Sabres disappointed with lacklustre effort and poor decision-making. To make matters worse, Staal exited the game in the third period after taking a headshot from Capitals forward Nic Dowd. Let's take a look at three takeaways from this subpar game and see what chances Buffalo has at rebounding against Washington on Friday.
Sabres Negatively Affected by 10-Month Break
Heading into their season opener, the Sabres hadn't played a single NHL game since March 9, 2020, when they defeated the Capitals by a score of 3-2 in shootout. Their return to the ice on Thursday was highlighted by sloppy passes, difficulty entering the offensive zone and weak shot attempts. Very slow out of the gate, it was clear that those 10 months off took a major toll on the team.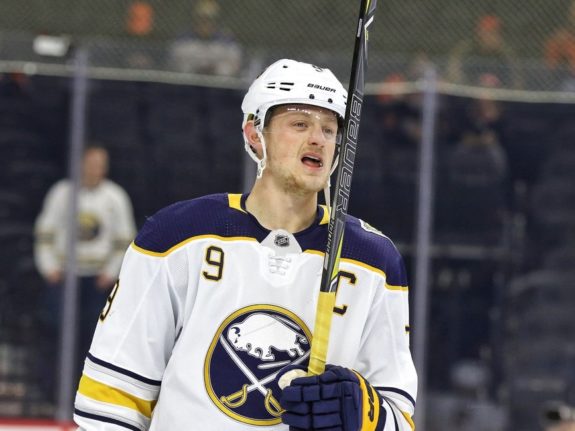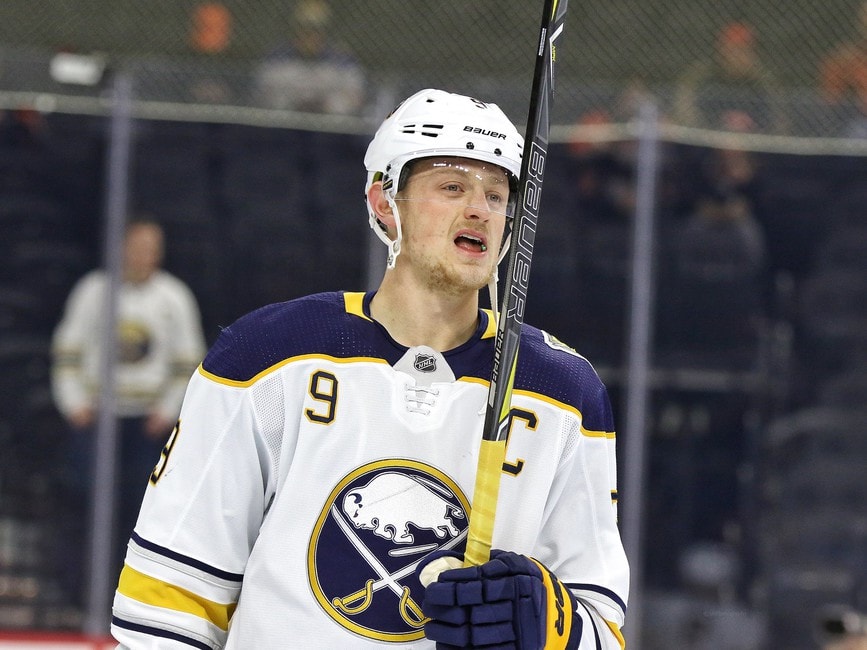 In an uninspiring effort, the Sabres never seemed to find any sustained pressure throughout the game. Constantly turning the puck over or failing on zone entries, the offensive spark fans were hoping to see from their new-look offence just wasn't there. In their team debuts, Hall recorded a goal and an assist, while Rieder tallied a goal as well, but neither player dominated the game by any means. In fact, nobody really stood out for Buffalo. Eichel only managed to put one puck on net all game, while Hall recorded just two shots.
So, are the Sabres doomed? No. Far from it.
Thursday's game felt like a preseason match, and it essentially was for the Buffalo bodies. The Capitals were part of the 24-team 2020 NHL Playoffs and were playing meaningful hockey games up until Aug. 20, 2020, when they were eliminated by the New York Islanders in the first round. To put that into perspective, Washington's offseason break was less than half the length of the Sabres'. In addition, Buffalo's lineup featured six forwards making their team debuts. There is no need to hit the panic button yet, but the Sabres will need to adjust and find their rhythm soon before it is too late in a shortened 56-game season.
Eichel-Hall Duo Shows Glimmers of Hope
Although the Sabres' new Eichel-Hall duo only combined for just three shots on Thursday, they did show some glimmers of hope. The pair tallied a total of four points in the game, with one of Eichel's two assists coming on Hall's first goal in royal blue and gold. Eichel nearly managed to score one as well on a two-on-one rush with Hall that was ultimately stopped by Capitals goaltender Ilya Samsonov.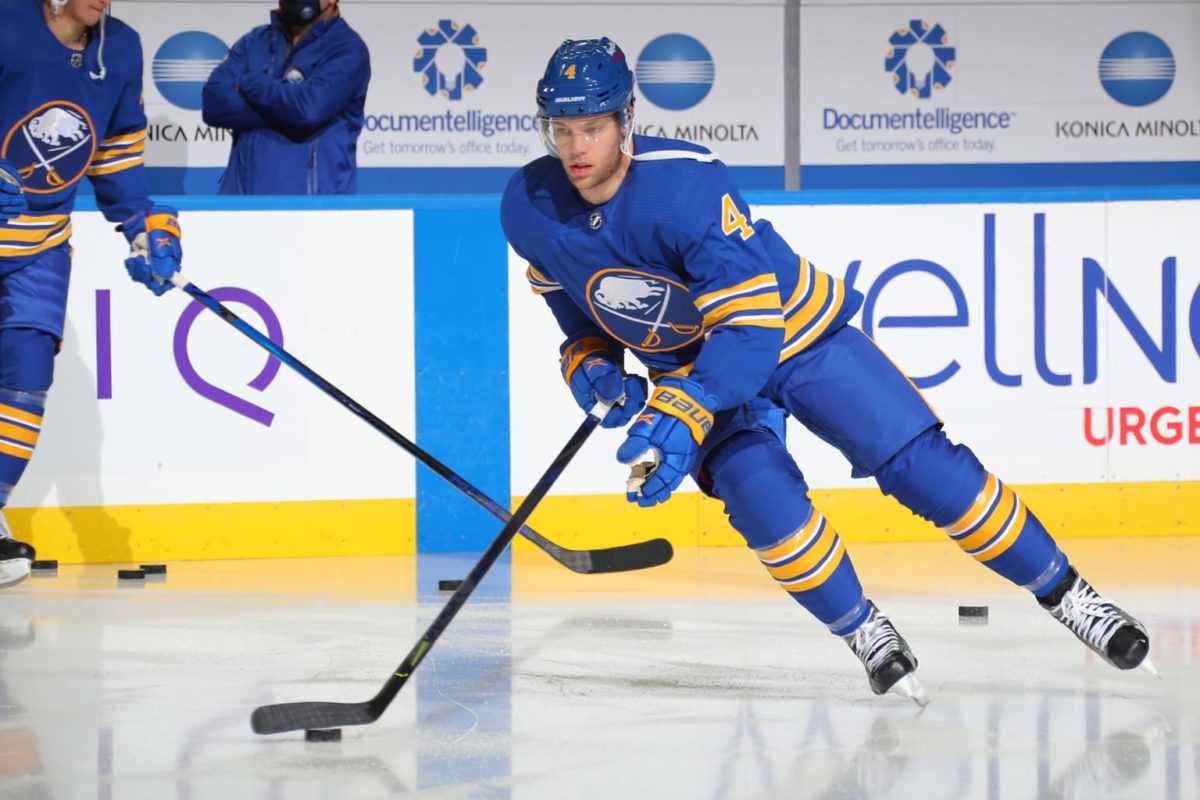 Eichel and Hall, accompanied by Tage Thompson on the first line, have got some work to do to reach their full potential. Hall has a bit of an edge early in the season considering he was part of the Arizona Coyotes' 2020 Playoff run and, like the Capitals, was playing meaningful hockey games up until late August. Eichel will likely need a few more games to return to his normal form.
Their first game together may not have been the lamp-lighting show many hockey fans were hoping for, but there is only so much you can complain about considering the circumstances. Thursday's game was likely just a warm-up for what could soon be one of the deadliest duos in the NHL.
The Hall-Eichel duo will stay intact with Thompson for Friday's rematch versus the Capitals and look to get more shots on net and take advantage of more offensive zone opportunities. Now that they've played their first game together, expect more from them in the coming matches as they settle in and figure out how capitalize on their combined skill sets.
Dylan Cozens Becomes First Player From Whitehorse in 40 Years
A storyline that somehow seemed to go under the radar, Cozens became the first NHL player from Whitehorse, Yukon, in 40 years (succeeding Peter Sturgeon) in his debut against the Capitals on Thursday. To put the cherry on top, he tallied an assist on Tobias Rieder's second-period goal, giving him a point in his first-ever NHL game. This is an incredible feat for Cozens that certainly deserves recognition and should have been talked about more. Hopefully, that will be rectified when he scores his first NHL goal.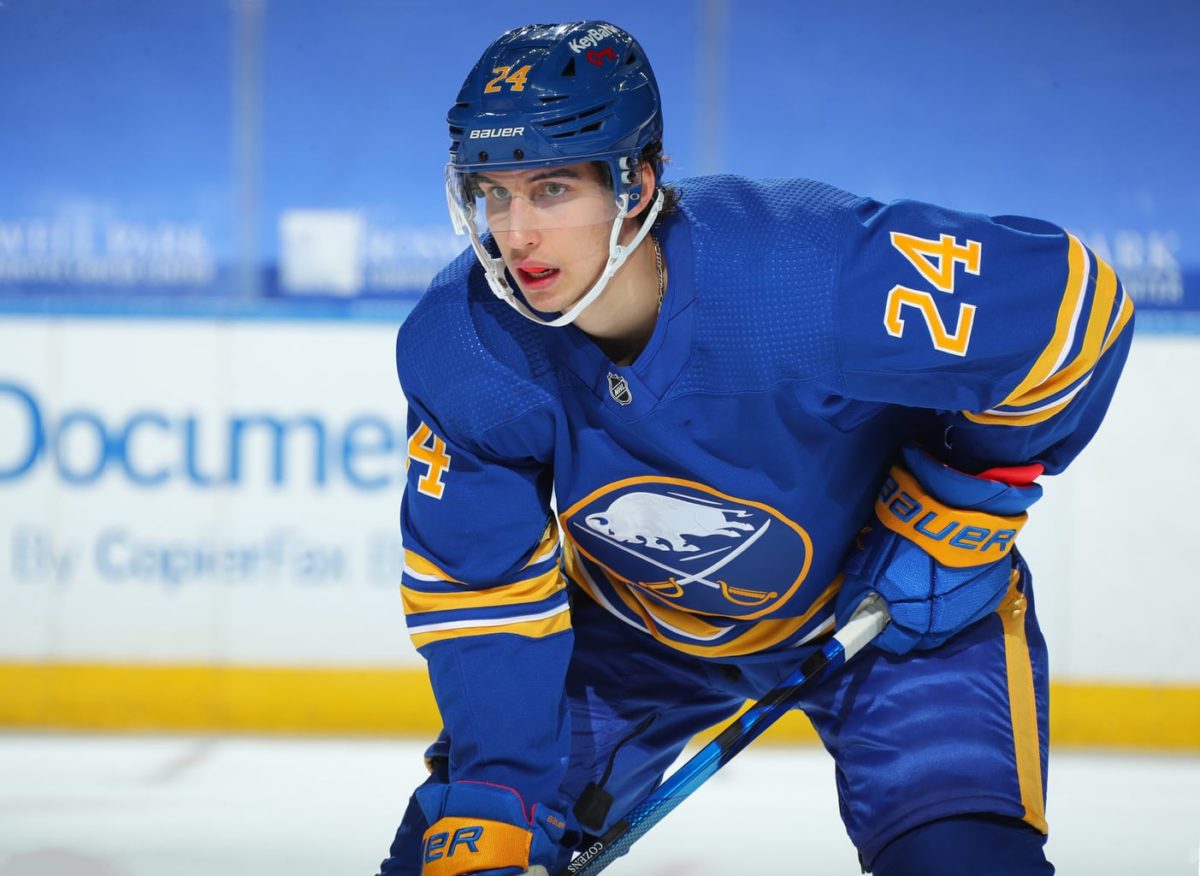 The Sabres' seventh-overall pick at the 2019 NHL Entry Draft, Cozens began playing organized hockey at six years old. As the years went by, it became obvious that he was on another level than his opponents.
With a small population of around 25,000 residents, there were no real opportunities for him to try his skill against players of similar skill and age in Whitehorse. He ended up playing men's recreational hockey until breaking his leg in a game at the age of 12. At 14, he decided to move to Delta, British Columbia, all by himself to pursue his hockey dreams and play with the Delta Hockey Academy. He would later move to Abbotsford, B.C. to join the Yale Hockey Academy and build a name for himself.
In 2016, Cozens' hard work, dedication, and perseverance paid off as he was drafted 19th-overall by the Lethbridge Hurricanes in the WHL Bantam Draft. He would also go on to help lead his country to a gold medal at the 2018 Hlinka Gretzky Cup as well as a gold and silver medal at the 2020 and 2021 IIHF World Junior Championships, respectively, as the first Yukoner to play for Team Canada.
The Sabres are back in action on Friday at 7 p.m. ET for a rematch against the Capitals at KeyBank Center. It will be the 165th game all-time between Buffalo and Washington, and their second of eight matchups scheduled this season.
---
---