The Buffalo Sabres' season is about to rise from the ashes. After a two-week hibernation, the team gets back to playing games on Feb. 15 against the New York Islanders. But there are a number of significant challenges that they will continue to face as the season goes on. 
Number one: they are in the bottom of the division after having a number of days off. But also, with the team's schedule now condensed even further, keeping the focus and the energy high will be of the utmost importance. To do that, head coach Ralph Krueger will rely on his staff, specifically the Sabres' sports science personnel, to monitor the players. How the coaching staff is able to manage the space between games is going to be as critical for the team's success as what the players do against their opponents.
"Sports science has possibly never quite played as important a role as right now, as we monitor any piece of information we can get on the guys and work with them accordingly between the games," Krueger told media after his first on-ice session with the team since he tested positive for COVID-19. 
Sabres May Not Have Many Practices
When asked about the challenges that lie ahead for the team, Krueger cracked a smile and joked with reporters that they may have witnessed their last team practice on Feb. 14 until at least May. But, it turns out that may not be a joke at all. 
"The love for the game is large and we need to keep the fun," he said. "We need to keep the pleasure high while we [also] need to scrap ourselves back into the race."
What's important right now isn't where they are in the standings, Krueger said. It's that the team is able to take the next 10-game block and make sure that coming out of it, they've put themselves in a good position to compete for a spot in the postseason. The coach preached patience coming off the break as well, giving time to the players to get back into the routine of playing regularly and get their habits back in order. That means making sure that the players get the rest they need to be able to continue competing at a high-level night in and night out. 
With all that in mind, the fact still looms that with a short schedule, if they get too far behind, there's only so much time you can waste being patient and trying to get caught up. Jumping back into play on Feb. 15 will be like trying to hop onto a moving train and not have your leg amputated between the rail and the wheel in the process.
"Fun for us is that we're successful," he said. "Fun for us is that we're playing to our potential. Fun for us is that our fans are enjoying the results. It's not just going out to play, it's playing with a clear goal in mind to be successful…that competitiveness and that hunger…to have the players in the space to be able to do that in multiple four [games] in six of five in sevens, the management of our energy in between is going to be critical."
Monitoring High Minute Players 
The Islanders are a team in the midst of finding their A-game and will provide a tough test for the Sabres, who are coming in out of the cold. Over the next several weeks, the team will be facing off against opponents who haven't dealt with the same sort of adversities that the Sabres have had. 
In a season that is far from normal, every team has its own challenges, but one could argue that it's going to be tougher for teams coming out of a COVID pause to get back into the swing of things than it will be for teams that haven't had an interruption.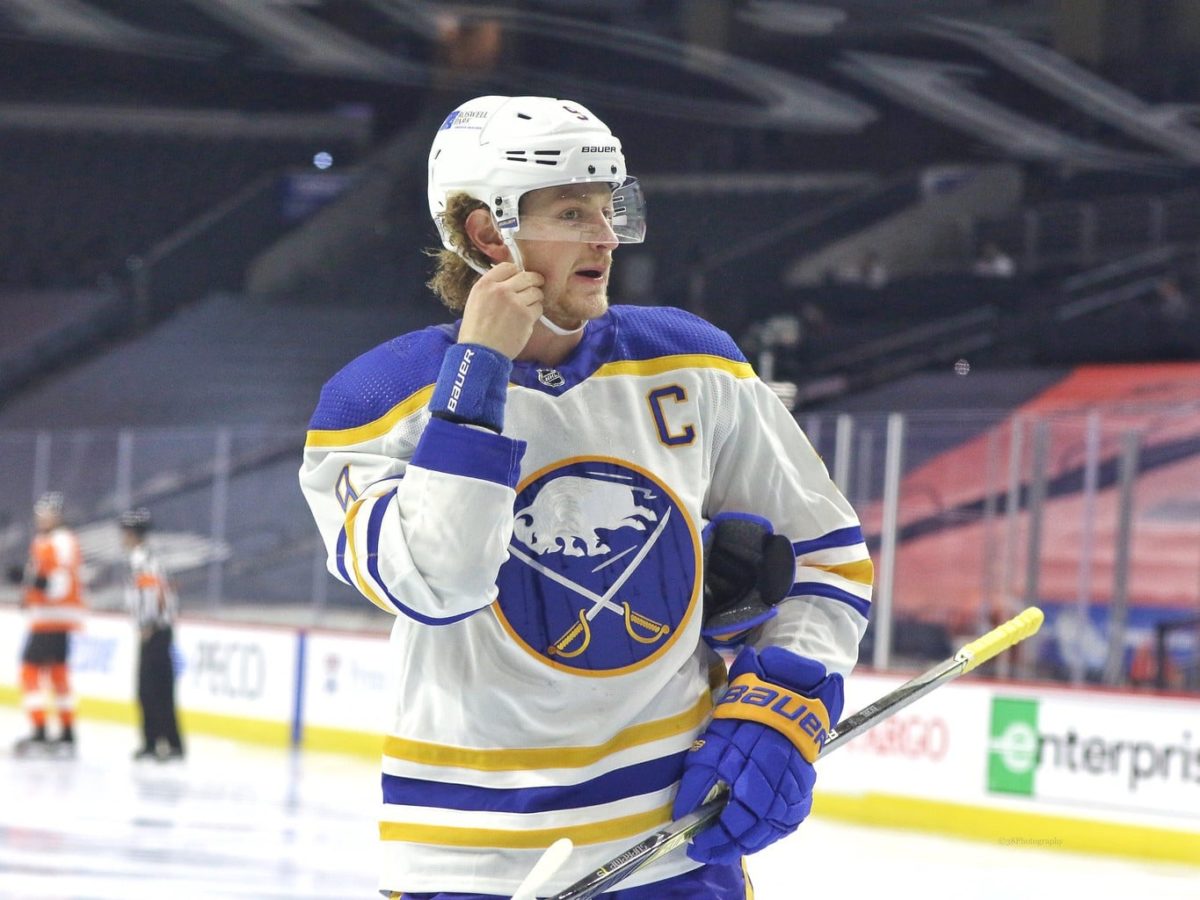 Krueger says with so many back-to-backs coming up, monitoring the players he relies on to play large chunks of the game will be especially important and plays into the theme for the rest of the season: compete hard, then recover. 
"We will have chats about it on a daily basis," Krueger said. "We need to especially monitor the high minute guys and we need to do only one thing and that's what's best for the team to win hockey games. It if means staying off the ice between game days, if it means avoiding it completely other than games for certain stretches, that could happen."
Lineup May Still Change Before Monday
The line combinations that the coach ran through drills on Feb. 14 may not be the lineup that he ices for Monday's matchup. Each player coming back into the lineup will be treated differently, he said, to account for the specific circumstances that surround their initial departure from the team. 
If a player may only be able to come back for a short stretch of the game when they usually take a larger role, then it might not be worth it, Krueger said. "We need to monitor the role of the player within the game. There's a lot of discussions that we're going to have here."
Related: Sabres News & Rumors: Hall, Lineup Changes, Skinner Rumors & More
Without Tobias Rieder and Curtis Lazar, the Sabres' penalty-killing units will have significant gaps. There are likely to be some roster moves to shore up the special teams. 
"There's a few factors [at play]. This lineup will definitely be close to what you're doing to see tomorrow but I would still expect some potential one or two changes to that," Krueger said.
As much as the coach got a personal boost from returning to the ice on Sunday, the players also reacted with a jolt of energy that will hopefully bleed into some success in their return to play. Krueger's first item of business upon returning to the ice was trying not to fall down. 
"I checked that box," he said with a laugh. "It was outstanding to be back on the ice, to be around the players and the staff. Knowing our fans are waiting at home for us to get back in action. I get a surge of energy right now just talking about it."
The coach said he was scarred by the experience, and it brought home to him just how serious COVID-19 is. He wanted to thank all the frontline medical workers who have been battling the virus head-on since March. 
While he was symptomatic, he never had a fever, just a lot of aches and pain and fatigue. A special bonus was that he never passed the virus onto his wife. "She's been tested [multiple times] but she's fine and I'm very grateful for that," the coach said. "Our medical team has been amazing in its support."
Players Happy to See the Coach Return
Rasmus Dahlin and Sam Reinhart were as glad to be returning to play themselves as they were to see their coach take the ice with them once again. Dahlin was placed on COVID protocol on Feb. 8 because of a close contact but returned to the team on Valentine's Day. Reinhart had been out for a little over two weeks.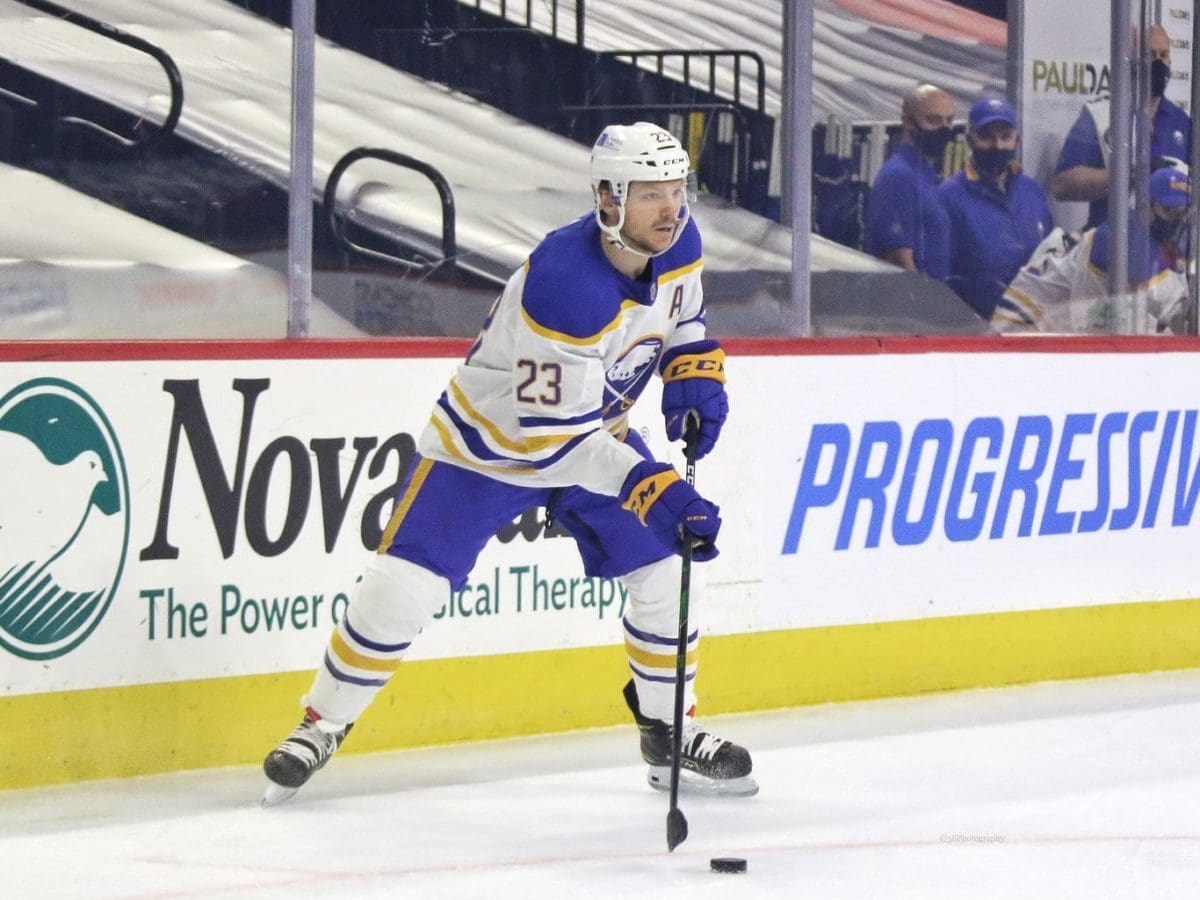 "Him [Krueger] being back… it's huge," Dahlin said while finding it hard to hide his own smile. "He's doing well and it got us going today… We need to have a really good start tomorrow, get everyone going. We just got to go out there and compete first of all and then the other stuff will come. Hopefully we get a win and then everything will go naturally."
Forward Sam Reinhart was dealing with an injury during the COVID delay and was able to use the time to get some extra recovery in. 
"That [was] a silver lining for sure," Reinhart said. "Looking forward now, it's been a couple weeks and we're ready to go now. I'm looking forward to starting up again."
---
---
Mike Carter is a freelance writer and contributor for the Buffalo Sabres with The Hockey Writers and NHLTradeRumors.Me He is @mikecarterlives on Twitter. Mike has been writing professionally since 2012, with stints as a reporter in northern British Columbia and Edmonton, Alberta. He now calls Salmon Arm, B.C. home.