The Buffalo Sabres' eighth-overall pick in the 2020 NHL Entry Draft made his professional hockey debut Thursday night when he suited up for the Rochester Americans in the American Hockey League (AHL), helping lead them to a 4-3 shootout win over the Utica Comets. Widely regarded as the best goal scorer in his draft class, Jack Quinn tallied an assist and a shootout goal in his first game playing against full-grown men. Despite this being a major achievement for the 19-year-old winger, it doesn't seem like he's slowing down anytime soon. It may not be long before he gets his first look in the NHL.
Quinn Continues to Defy the Odds in Pro Debut
Quinn's professional debut came much earlier than expected due to the COVID-19 pandemic. The Cobden, Ontario-native spent parts of the past three seasons with the Ottawa 67's in the Ontario Hockey League (OHL), but his expected fourth season (and third full-time) has been cut off, at least for now, with the league still negotiating a return-to-play plan with the Ontario government. If his first AHL game says anything, he may not need another year in major junior hockey after all.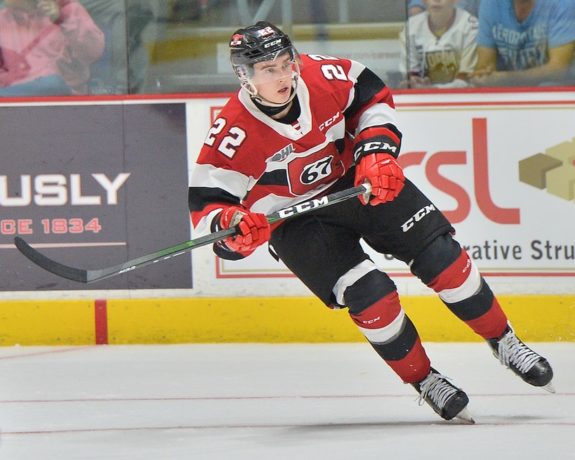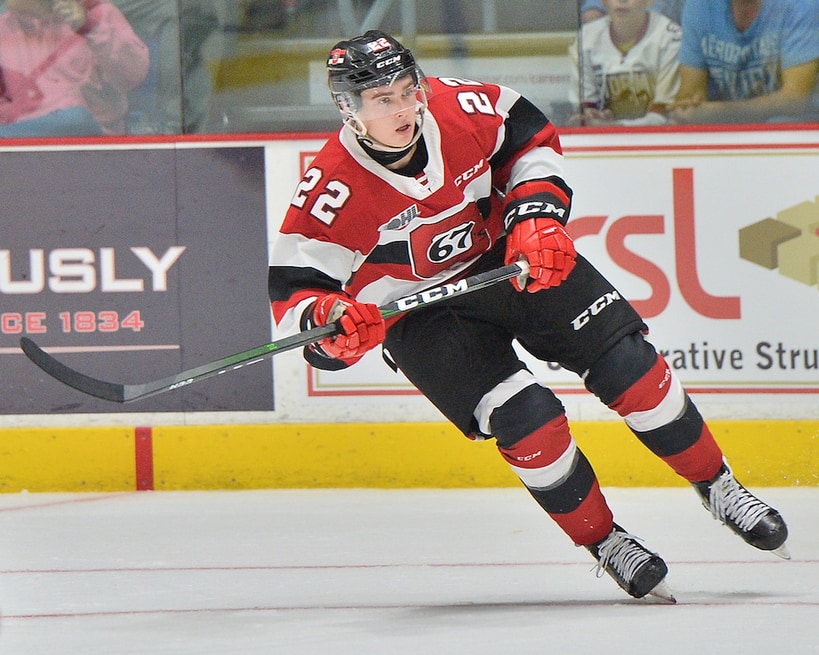 Notching his first pro point on Steven Fogarty's game-tying goal in the dying minutes of the third period, Quinn made a very strong first impression in his Americans debut.
"I don't think he's going to play here for very long," said Jean-Sébastien Dea, who centred Quinn's line on Thursday. "He's unbelievable."
Dea is a seasoned AHL veteran with experience playing at the NHL level for the Sabres, New Jersey Devils and Pittsburgh Penguins. This was a huge compliment for Quinn to receive after just one game, but it's not unprecedented for the young sniper who has a habit of pulling off the unexpected.
Quinn has overcome adversity countless times in his career but continues trekking on and defying the odds. He was cut from multiple AAA hockey teams growing up and spent most of his time playing baseball when the weather permitted. It was only six years ago that he decided to pursue hockey full time and make a run for the NHL.
His dreams became even more of a reality at the 2021 IIHF World Junior Championship when he was named to Team Canada after being an expected roster cut by many hockey analysts. After somewhat of a surprise naming to the team, he ended up playing the majority of the tournament between the first and second lines, recording five points (one goal, four assists) in seven games en route to a silver medal. He ranked third among all players in the tournament with a plus-minus rating of plus-10.
His underdog story only gets more impressive with time, and he'll look to build the next chapter of it in Rochester. So far, it's off to an incredible start.
Goal-Scoring Ability Put on Display in Shootout
After Quinn's contribution to the Americans' late game-tying goal, he was called upon in the shootout. Known for his incredible goal-scoring ability, he put his skills on display with a beautiful deke to score on Comets' goaltender Jon Gillies, ultimately helping Rochester secure the win at home. As a natural goal scorer, he was primed for the opportunity.
Following his huge shootout goal, Quinn simply said, "goal-scoring is something I'm good at."
He's not wrong. In 2018-19, he became a full-time member of the 67's in the OHL, tallying 12 goals and 32 points in 61 games. The very next season, only his second playing full time in the OHL, he recorded an astonishing 52 goals and 89 points in 62 games, ranking him second in league goals, only behind now-Toronto Maple Leafs left-winger Nicholas Robertson. Quinn was just the fourth OHL player to score 50 goals in their draft year since 2009-10. If Quinn continues this trajectory into the AHL, it may not be long before he gets a shot in the NHL, especially considering the Sabres are desperate for goal scoring right now.
Following his selection at the 2020 NHL Entry Draft, Quinn said that he wanted to "prove that [he's] ready to play in the NHL next year." The new year is here, and although he's not in the NHL right now, there is certainly potential for him to make an appearance at some point this season. He began 2020-21 as a member of the Sabres' taxi squad before getting the call to Rochester. If he can carry his momentum forward from his first pro game and prove himself as a consistent contributor on a competitive Americans team, he may be trading the blue and red in for blue and gold sooner than expected.
---
---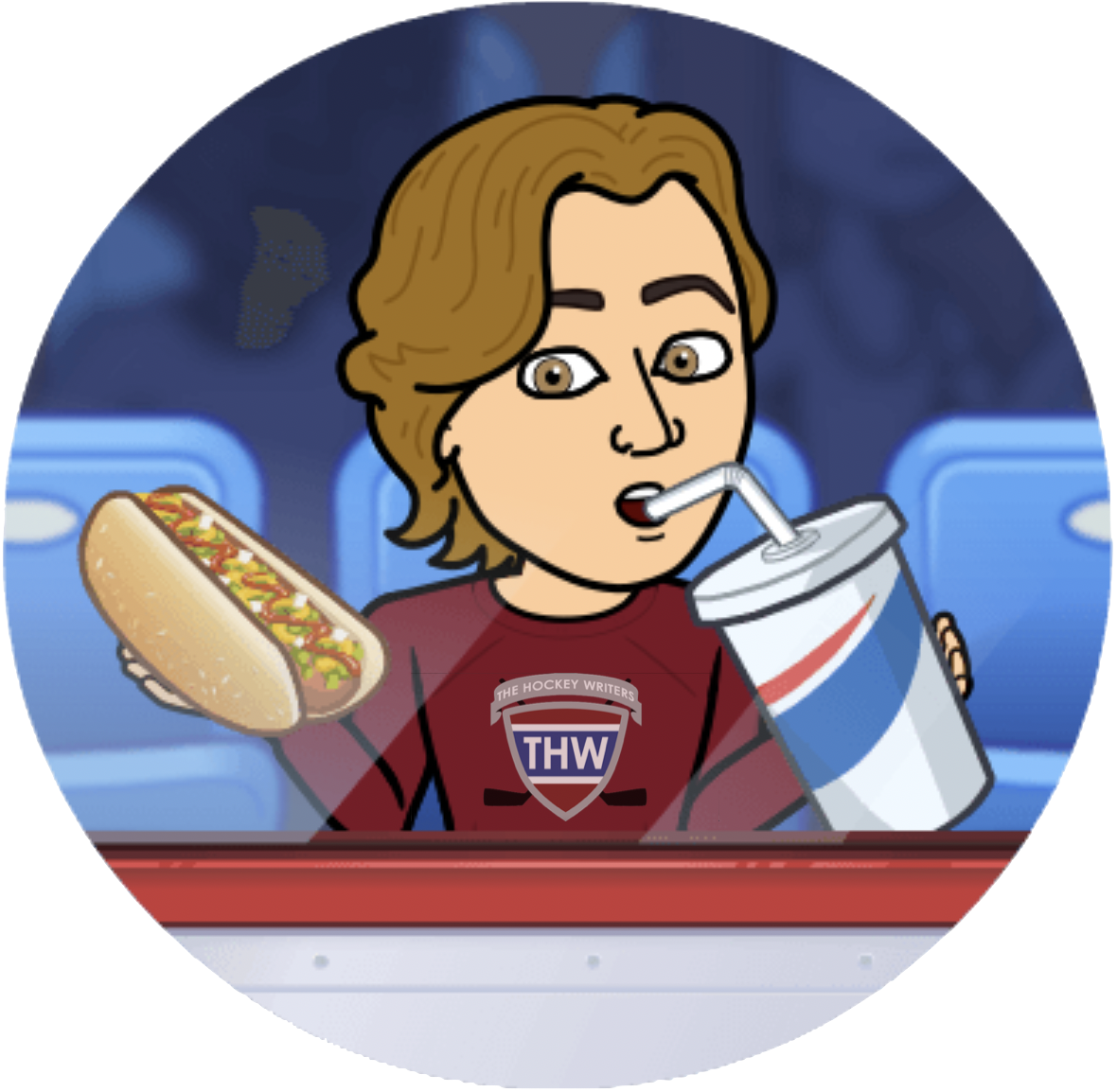 Tom Pepper is an NHL columnist at The Hockey Writers. He lives in Toronto and is a diehard fan of the St. Louis Blues.