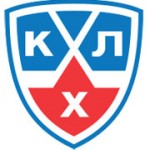 Tucked away in Russia's Far East is the city of Khabarovsk. Touching the northern Chinese border, residents rarely feels temperatures above 0oF in the winter. For a city so cold, a winner on the ice would go a long way to warm the hockey soul. However, victory has eluded this city and its fans for years.
Back on September 2, 2008, the Amur Khabarovsk Tigers played in the inaugural game of the Kontinental Hockey League. Playing host to Dynamo Riga, the Tigers lost 4-2 in front of a sell out crowd of more than 7,000 fans. Amur has been a picture of futility since the League's inception, but in a few short days that whole perception will change as the Tiger prepare for their first playoff birth in team history. With 81 points, Amur will claim to one of the final three playoff spots in the Eastern Conference.
The 2011-12 version of the Tigers are led by two of the KHL's leading scorers, Jakub Petruzalek and former NHLer Petr Vrana. The pair has a combined 41 goals and 94 points making them the highest scoring teammates in the league. Mikko Maenpaa is second amongst defensemen with 34 points. The high point totals however, do mask a struggling defense for Amur as the Tigers have given up more goals than half the league. The fans, who continually pack Khabarovsk's Platinum Arena, will for sure welcome the extended season, even if it does not last long.
Despite Amur Khabarovsk being 3,000 kilometers away from its closest KHL rival (Metallurg Novokuznetsk), the city does have homegrown talent. It is the birthplace of Alexander Mogilny, Stanley Cup Champion with the New Jersey Devils and Olympic figure skating gold medalist Evgeni Plushenko.