With the 2018 NHL Draft less than a month away, Montreal Canadiens' fans are buzzing with the enthusiasm of a team with a top five pick. Choosing third practically guarantees a player who is NHL ready, and after a season where the team finished third to last in the NHL in goals scored, there is hope that their top selection will move right into the lineup and contribute both at even strength and on the powerplay.
Current rankings still suggest sniper Filip Zadina will be the likely candidate for their first round pick; his knack for goal scoring and maturity in international competition will be felt as soon as he joins his new team. The Canadiens also have four second round picks. If their draft history is any indication, this round can be quite lucrative, as past selections featured stars such as P.K. Subban, Jose Theodore, Patrice Brisebois and Mike Ribeiro.
Part of the reason for the Habs' wealth in this round stems from the often liberal way second round picks are almost given away by general managers of other teams.  This year their selections are the result of trades with the Washington Capitals, Toronto Maple Leafs and Chicago Blackhawks and all involving centres – a position where the team has been weak for some time. With many gaps to fill in their roster, here are some of the team's best options for June.
Focus on Defense
For general manager Marc Bergevin, a big challenge in the coming years is to continue to develop NHL ready defensemen. With the prospect of Victor Mete and Noah Juulsen becoming regulars next year, the Canadiens are beginning to address the offensive holes in the lineup left by the recent departures of P.K. Subban, Alexei Emelin, and Andrei Markov. However, their weak performance on the penalty kill last season is a good indicator they are still thin on the back end, especially from the left side.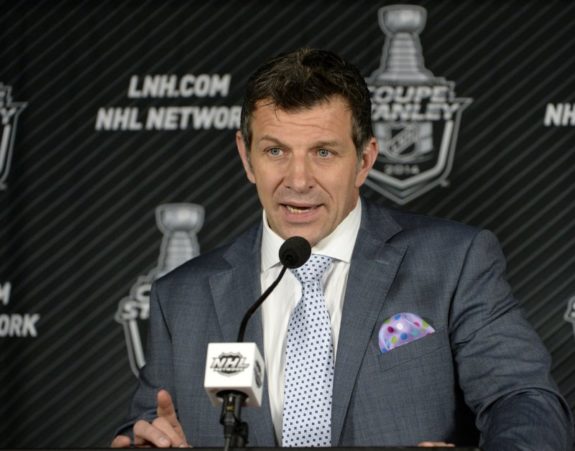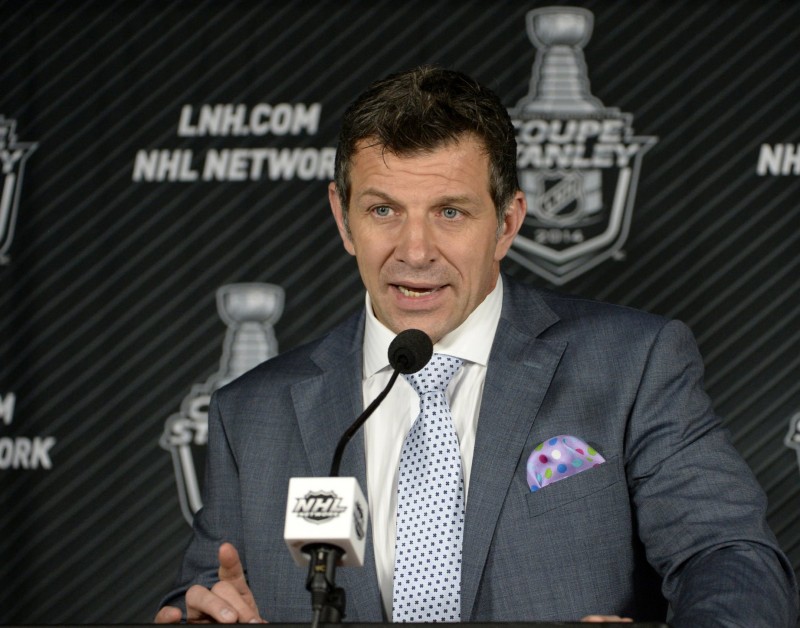 Jonathan Tychonick is quick, mobile, and solid on the power play. He's heading to the University of North Dakota but if he continues to develop he can become the highly coveted defender who can play the point and make that first pass out of his zone. Mattias Samuelsson is another tempting prospect. If the last name sounds familiar, he's the son of former NHLer Kjell Samuelsson but is more mobile and offensive-minded than his father, and almost as big. There is something to be said for drafting a kid who knows the professional hockey world more intimately at the outset. There's no doubt he's been educated on the life of a successful athlete, which will speed up his maturation process.
Quebec Players at Centre
Jean Beliveau, Henri Richard and Jacques Lemaire were three iconic centres who were part of the Canadiens' glory years when they won 16 of their 24 Stanley Cups. They were also Quebec-born players who were a great source of pride for local fans. The team has always placed an emphasis on trying to build around French-speaking players and when the Habs failed to select Quebecer Denis Savard in the 1980 draft, many saw this as the beginning of their decline from perennial champions to a team that has won only two cups since 1979.
Savard's return to the club in a controversial trade a decade later served only to illustrate the problems the team was facing in finding and developing talent, appearing as a shallow attempt to right a wrong from years earlier. Luckily, the current draft offers them an opportunity to find homegrown talent that could have an impact on the team in the short and long-term.
Benoit-Olivier Groulx
While the team is not likely to draft a local centre in the first round, some interesting prospects are available further down in the draft.  An obvious choice for their 35th or 38th pick is Benoit-Olivier Groulx of the Halifax Mooseheads. Although born in France, "Bo" grew up in Gatineau, Quebec and is the son of the AHL Syracuse Crunch coach Benoit Groulx.  Selected first in the 2016 QMJHL Draft, he has matured into a solid two-way centre or winger who plays a 200-foot game and is continuing to work on his skating.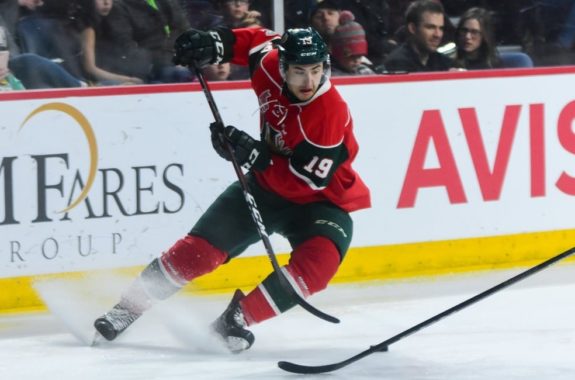 If drafted he gives the Habs a potential centre to replace Tomas Plekanec and Lars Eller, and could possibly mature into a top six forward.  If anything, he will fit well into a team that places a priority on defense over offense, and his performance in the playoffs indicates a player who can deliver in the clutch.
Gabriel Fortier
Gabriel Fortier could also be a great find in the second round.  A speedy two way player with the Baie-Comeau Drakkar, Fortier has great skills around the net and with his tireless energy and enthusiasm, the Lachine-native's on-ice play reminds me of Brendan Gallagher, who himself wasn't even drafted until the fifth round.  His success in international play has probably also increased his value and some are comparing him to a local centre who is likely to be picked in the first round this year, Joe Veleno. Again, he presents Habs fans with a local talent who could be NHL ready in a couple of years.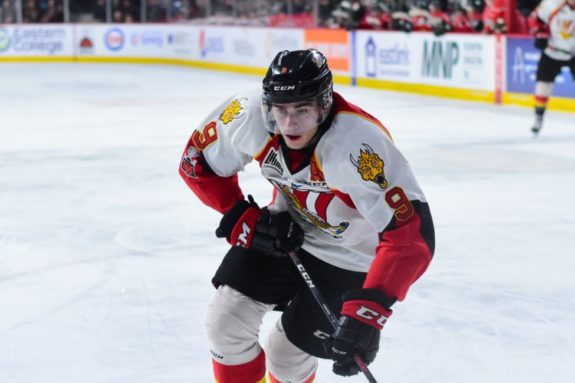 Finding Success All Through the NHL Draft
If the Edmonton Oilers recent struggles are a good indicator, a team cannot expect to win based solely on obtaining a high first-round draft pick every year.  Many successful teams in recent years were particularly adept at finding talent all through the draft and developing them in their farm system. This requires the cooperation of a coaching staff who understand the fragility of teenage egos, especially among players who are used to excelling at every level and who are away from home for the first time.  A good coach has to be both parent and psychologist, and sometimes looking no further than a draft pick's family is a good place to uncover a few clues for potential rapid development.
The Canadiens success with Brendan Gallagher is a prime example. Drafted in 2010, there was little buzz around a forward that – at five-foot-nine – seemed to be another small player on a team desperate for size in a league where bruising power forwards were still the norm. His father Ian, a conditioning coach in the WHL, kept his son close to organized hockey, acting as his personal trainer and coach. When he was drafted by the Vancouver Giants, the young Gallagher was also able to rely on the strength of his family to stay on track, living at home while playing for the Giants.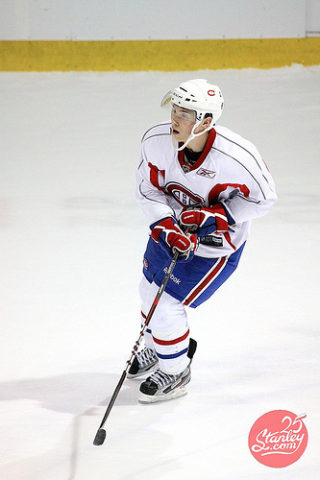 While this kind of arrangement is optimal, many young players have to travel long distances and remain far from their family and friends while developing their talent. Still, if finding a few more homegrown stars and NHL legacy players helps to overcome this, the Canadiens could surprise us with their success in the upcoming draft a few years down the road.