The Ottawa Senators are going into the 2020 NHL Entry Draft with a king's ransom of draft capital. With 13 picks, there is the potential for movement of assets. The Senators' three first-round picks, third, fifth, and 28th are valuable pieces in what is referred to as one of the deepest drafts in years. The third and fifth picks are likely set in stone, with either Quinton Byfield, Tim Stützle, Alexander Holtz, or Jamie Drysdale likely joining the ranks next season.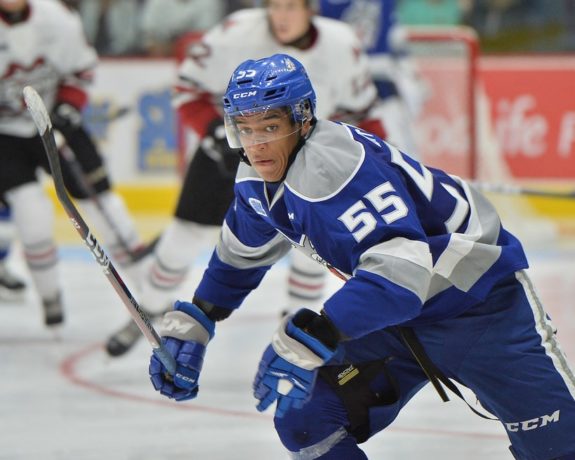 The question mark is the 28th-overall pick. Many players could fall, but the Senators might also miss out on talent that is just within reach. Prospects like Dylan Holloway, Mavrik Bourque, Kaiden Guhle, and Lukas Cormier could be taken just a few spots ahead of Ottawa. In order to grab one of these players, the Senators need to move up.
Related: 2020 NHL Draft Rankings: Forbes' Top 217 Final Rankings
However, in a draft as deep as this one, what is the price? On the other side, if the prospect they want at 28th overall is taken early, the Sens might consider trading down, to build their assets or acquire a player who could contribute to the Senators instantly. The way I see it, the Senators have a few options and, no matter what happens, they will add significant talent to the roster, but they all have varying degrees of cost.
Trade Up
General manager Pierre Dorian is no stranger to trading up on draft day. In the 2016 Draft, he traded up one spot, offering the 12th and 80th pick to the New Jersey Devils for the 11th-overall pick. With that pick, Ottawa selected Logan Brown, and the Devils selected Michael McLeod at 12th and Brandon Gignac 80th.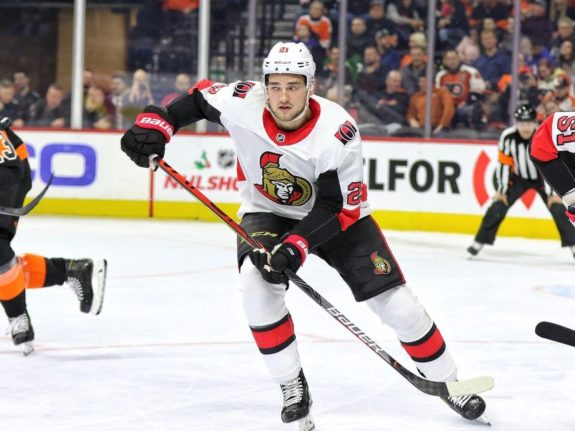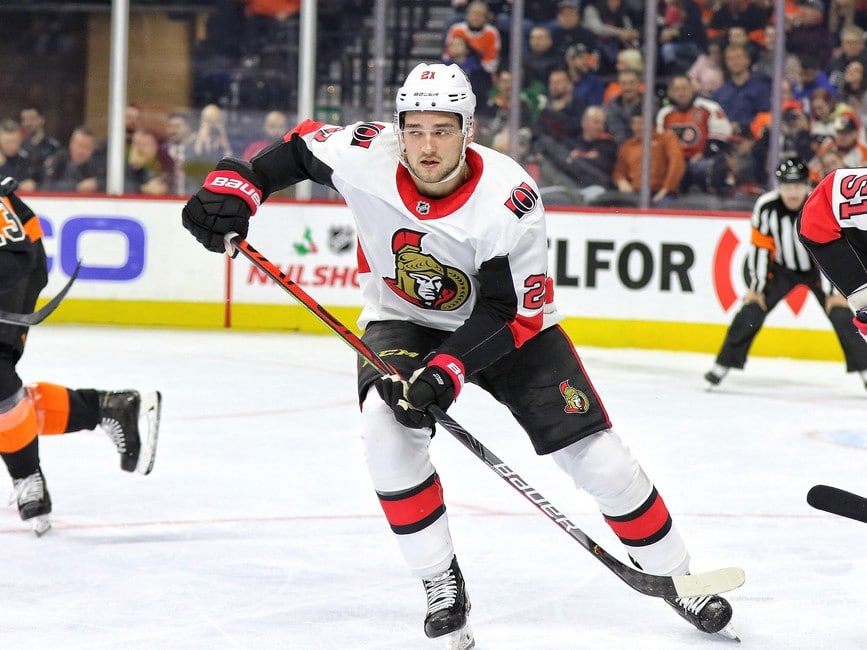 This trade is still under debate as Brown, McLeod, and Gignac have yet to break into the NHL despite having decent numbers in the AHL. Using this trade as a model, we can estimate the cost to move up and the Senators have the draft picks to facilitate that move. Aside from their three firsts, their four second-round picks could be the key to moving up.
Related: Senators Would Benefit From Re-Signing Chris Tierney
The teams that hold the 20th through 25th picks are as follows: The Devils, Columbus Blue Jackets, New York Rangers, Philadelphia Flyers, Washington Capitals, and Colorado Avalanche. The Caps are of interest in this situation. Of all the teams listed, they have the least amount of picks with five. They also have no second-round picks, after trading theirs to the San Jose Sharks. That makes them a premier trading partner. Should Washington be interested, the Senators could jump four positions to 24th.
Related: Blue Jackets' Potential Trade Partners: Ottawa Senators
If the Senators move up four (or more) positions, that opens up an opportunity to grab a prospect with higher potential, like Hendrix Lapierre or Jacob Perreault, who may not be available at 28.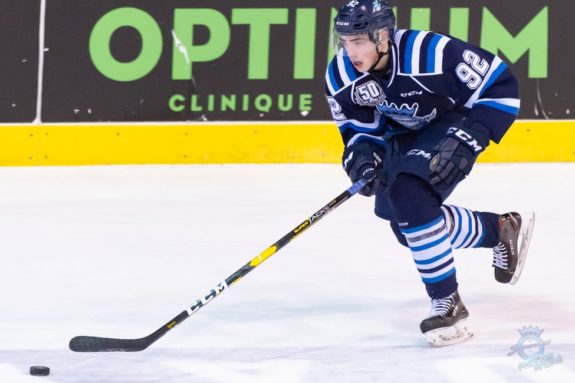 The cost of moving up will likely include the 28th pick, either the 33rd or the 52nd and another late-round pick, depending on how high the other team values their selection. Moving up considerably is risky, and should only be done if the Senators have the assets and are certain that the prospect available is the player they want in their organization. If the player they are targeting falls to 20th or later, they cannot be afraid to make that move.
Trade Down
However, if the Senators find themselves on the clock with their main targets off the board, they have the opportunity to trade down and they have the assets to maximize their value here. Their early second-round pick has the potential to select a first-round talent who slipped down. If the organization feels that they can get better value from trading down than from trading up, they can't be afraid to do so.
Related: 5 Ottawa Senators 2020 Draft Targets for 28th Overall
The last time the Senators traded down they got good value. In 2018, they traded the 22nd pick to the Rangers (K'Andre Miller) for the 26th and 48th picks. Moving down four spots allowed them to select Jacob Bernard-Docker and Jonny Tychonick.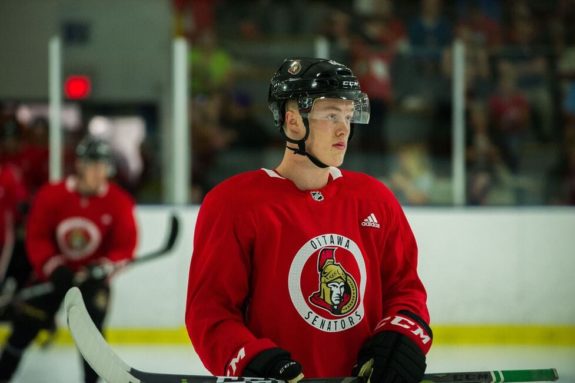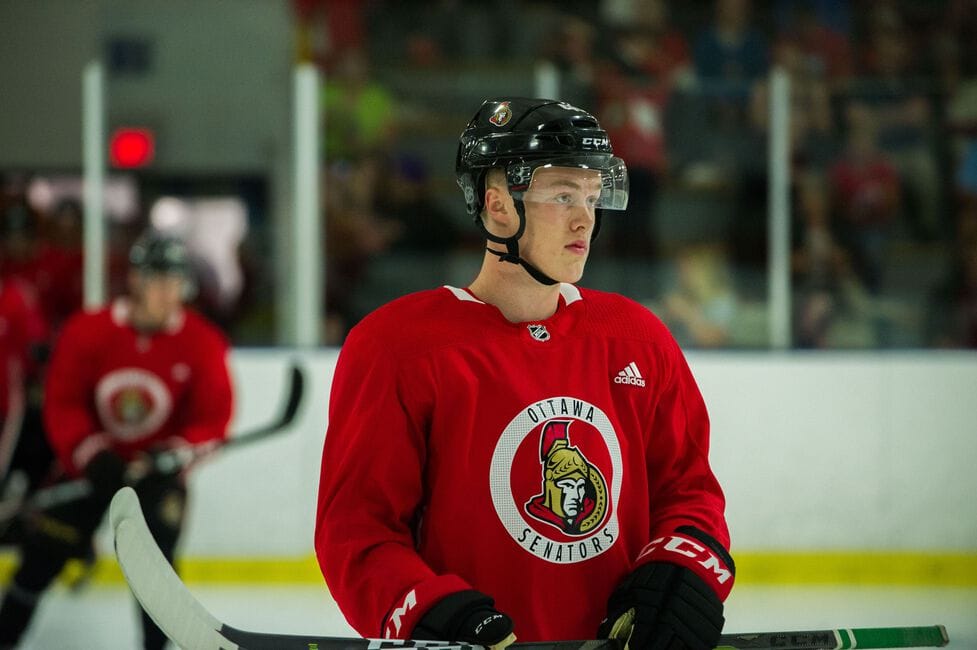 While Tychonick didn't work out, that is amazing value for moving down a few spots. Miller is a good prospect, but so is Bernard-Docker, and had Gagné not been a bust, it would have been a fantastic trade.
Stand Pat
The final and most likely option is for the Sens to stand pat and use the 28th-overall pick. There are several blue-chip prospects that will likely still be available, and if one of the Senators' targets is still there, they have no reason not to take him. Players like Justin Barron, Zion Nybeck, or Vasily Ponomaryov will probably be available. As long as there is good value at 28th, they should keep their pick.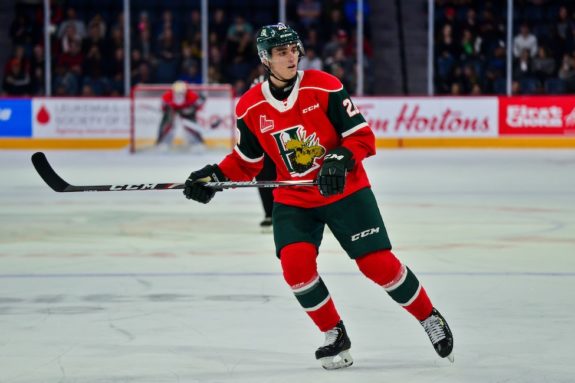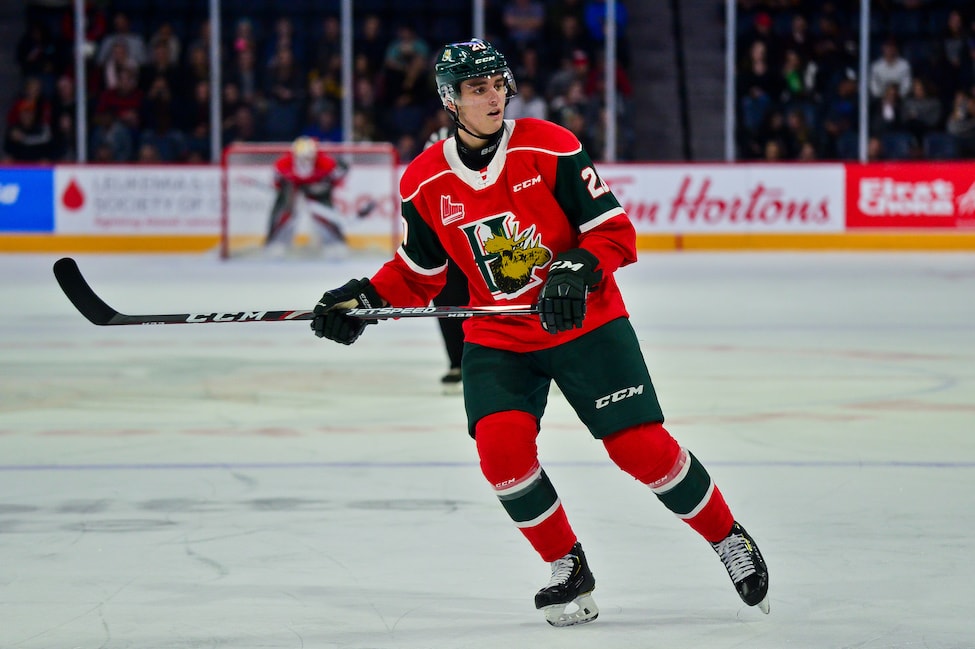 Because their flexibility going into the draft, the Senators can simply let the cards fall where they may. They might get lucky, and have a player fall into their laps. Even if their target isn't there, they can afford to reach. If at 28th overall, the Sens feel that Lukas Reichel or Alexander Pashin might be worth it, they can afford to take that risk.
Draft Day Victory
No matter how the Senators choose to use their pick, they will do so from a position of strength. If they trade up, down, or just make the selection, the 2020 Draft will be a big boost to an already amazing prospect pool.
---
---
My name is Ben Fraser, i've been involved with hockey since I was eleven years old. I'm currently pursuing a journalism degree at Concordia University in Montreal, Quebec, while living in Ottawa, Ontario during my time off. I've been playing hockey since I was eleven, and writing since I was fourteen.