The Ottawa Senators are in a very interesting position heading into the 2023 NHL Draft. For starters, their earliest pick is currently at 108th overall, leaving them few options to make a big splash on the draft floor (although they still have some fantastic options to consider), and only four picks after that. They also need to make some roster changes before the 2023-24 season if they are serious about competing for a playoff spot.
That puts general manager Pierre Dorion in a bit of a tough spot. The draft is a fantastic day to make moves as other teams are trying to secure the future of their franchise, and the Senators' are no strangers to putting on a bit of a show on that day. With a new owner in place, there may be a sense of urgency in the franchise, making them a team to watch closely as June 28 creeps ever closer. But what will they be trying to do? Here are three questions that should be answered in the next couple of days.
Will DeBrincat Be Traded Again on Draft Day?
There's been a lot of chatter about where Alex DeBrincat will end up, and it seems that if anything happens, it will be on the draft floor. He submitted a list of preferred trade destinations at the beginning of June and although he doesn't have any trade protection, these are likely the teams he would be willing to sign long-term with, and thus the Senators could get more from trading him there. It also heavily implies that, despite reports that he likes Ottawa and would be happy to stay, his days with the team are numbered.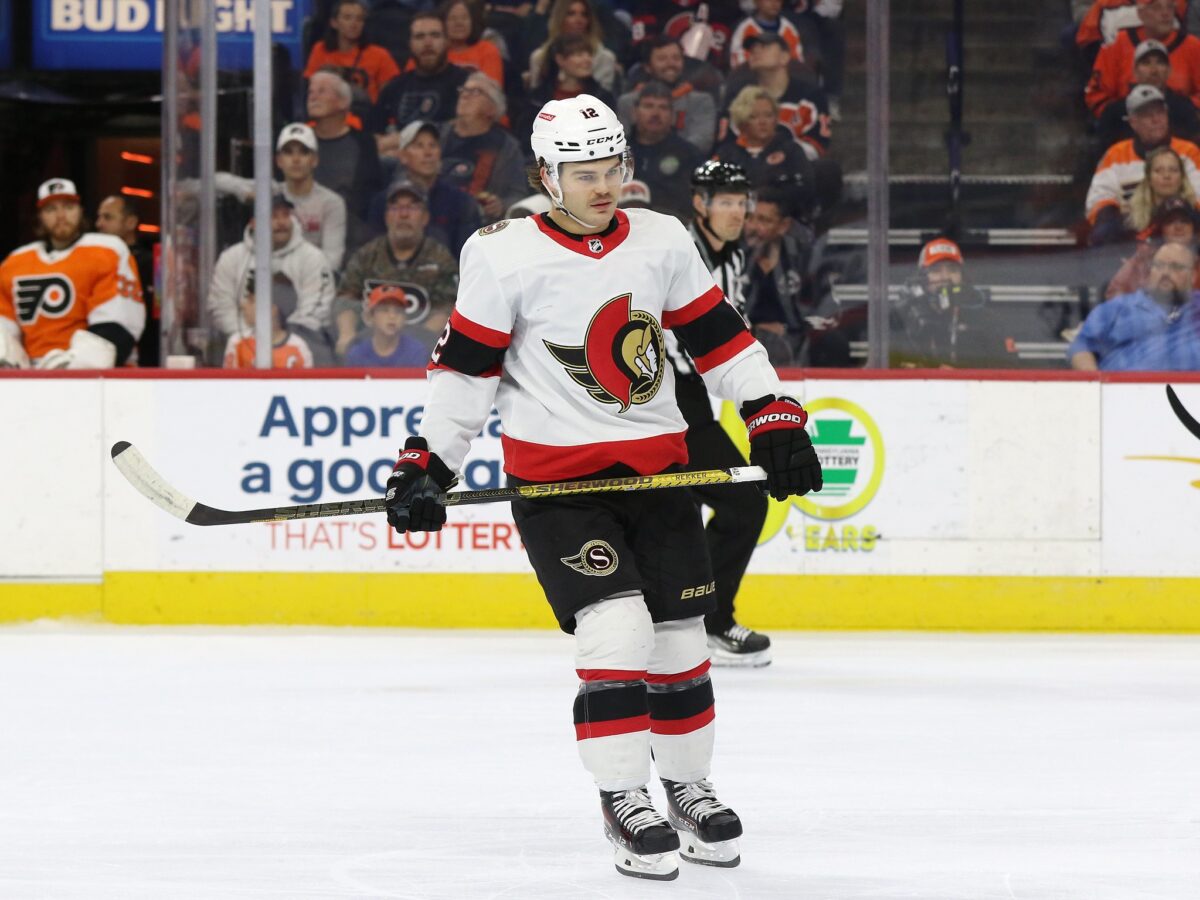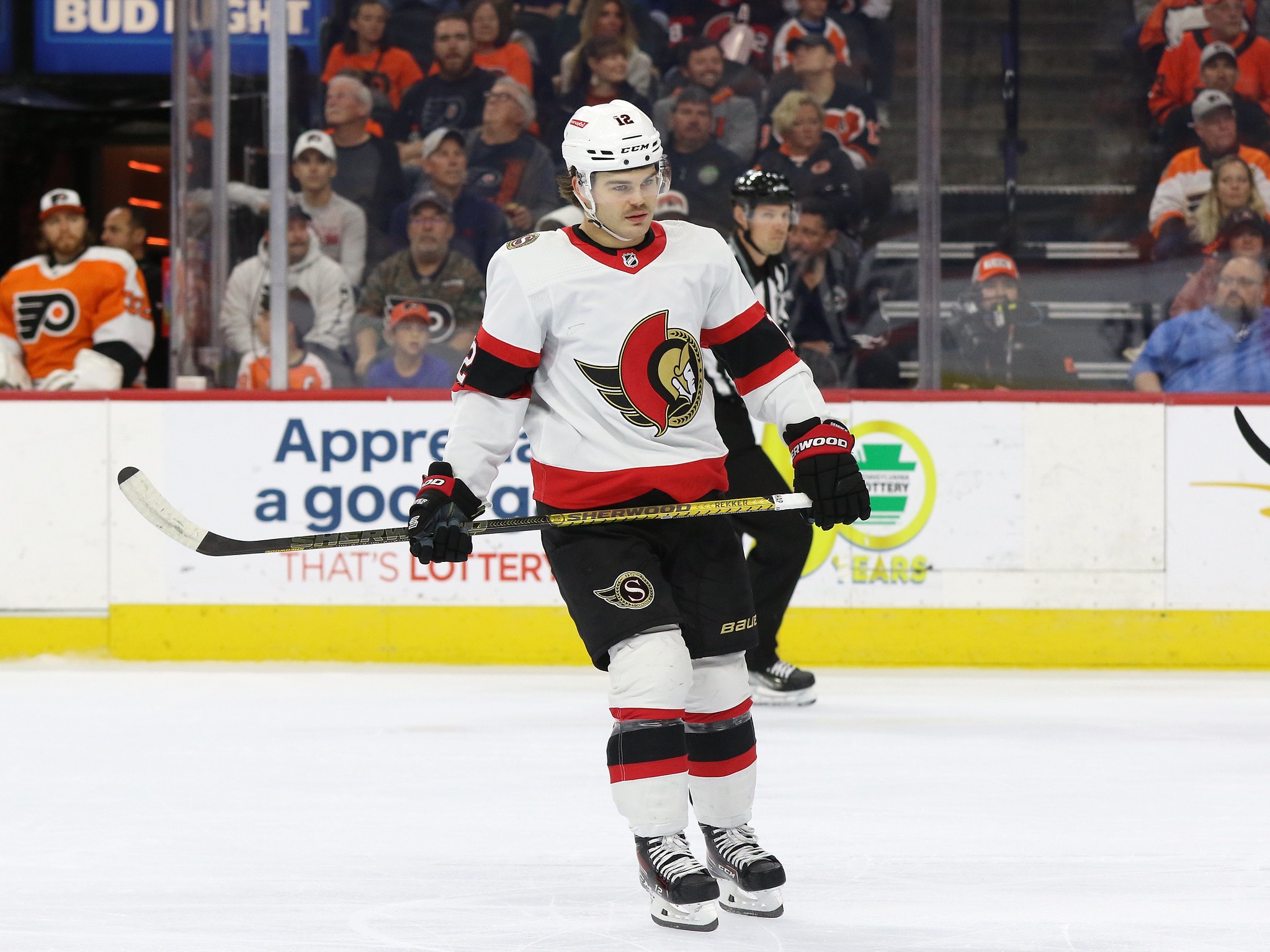 The Senators are not going to get a top-10 pick plus a second and a third-round pick for DeBrincat, the price they paid for the sniper at the 2022 Draft. That ship, according to insider Frank Serivalli, has sailed. However, Dorion has been aggressively checking the trade market, if the multiple rumours are to be believed, and doing his best to recoup as many assets as possible.
With less than a day left before the draft, it looks like the Detroit Red Wings are the frontrunners as suggested by Elliotte Friedman and Jeff Marek on the 32 Thoughts Podcast. DeBrincat grew up just outside the city and likely is interested in returning to his hometown and family, but the Red Wings are also one of the teams that could provide the most interesting trade package to the Senators. The team is loaded with young talent and has two first-round draft picks, making a potential trade the most likely to recoup some of the assets that were initially used to acquire him.
Related: Red Wings: Potential Trade & Contract Projection for Alex DeBrincat
---
Latest News & Highlights
---
The Hockey News proposed that the 17th overall pick, Filip Zadina, and a 2023 third-round pick could get it done. That seems fair enough, but the only problem is that, according to Friedman, Steve Yzerman doesn't want to commit to DeBrincat long-term. Additionally, Dorion has shown that he's a long-term negotiator, as fans witnessed with the drawn-out Jakob Chychrun trade. Yzerman, on the other hand, eventually gets to a point where he stops talking and won't negotiate further; either the deal gets done or it doesn't. That could be why the Senators and Red Wings have never made a deal since Yzerman took over as GM in 2020.
Who Do the Senators Want in the First Round?
The Senators don't need a first-round pick, but the 2023 Draft class may be too good to miss out on, which explains why Dorion is looking at dealing DeBrincat before June 28. The former 40-goal scorer is likely the only player not part of the core of the team that could fetch a first-round pick in a trade without the Senators having to part with additional pieces.
Even then, it won't be easy to acquire a first-round pick, as DeBrincat's value has significantly dropped since he was acquired. In a recent Twitter post, Senators' insider Bruce Garrioch mentioned that, despite the rumours, Dorion doesn't expect to get into the first round.
Related: 2023 NHL Draft Guide
But it's fun to theorize who the Senators could target if they do manage to pry away Detroit's 17th overall pick. According to The Hockey Writers' Mock Draft, Colby Barlow should be available at that spot. He's a fantastic sniper and led the Owen Sound Attack with 46 goals this season; no one was within 15 goals of him on the team. After making the pick, Devin Little commented, "he competes well, he's a high-character individual, his NHL ETA shouldn't be too long, and he knows how to put the puck in the back of the net." That last bit sounds a lot like DeBrincat, which means Barlow could be the eventual successor to him.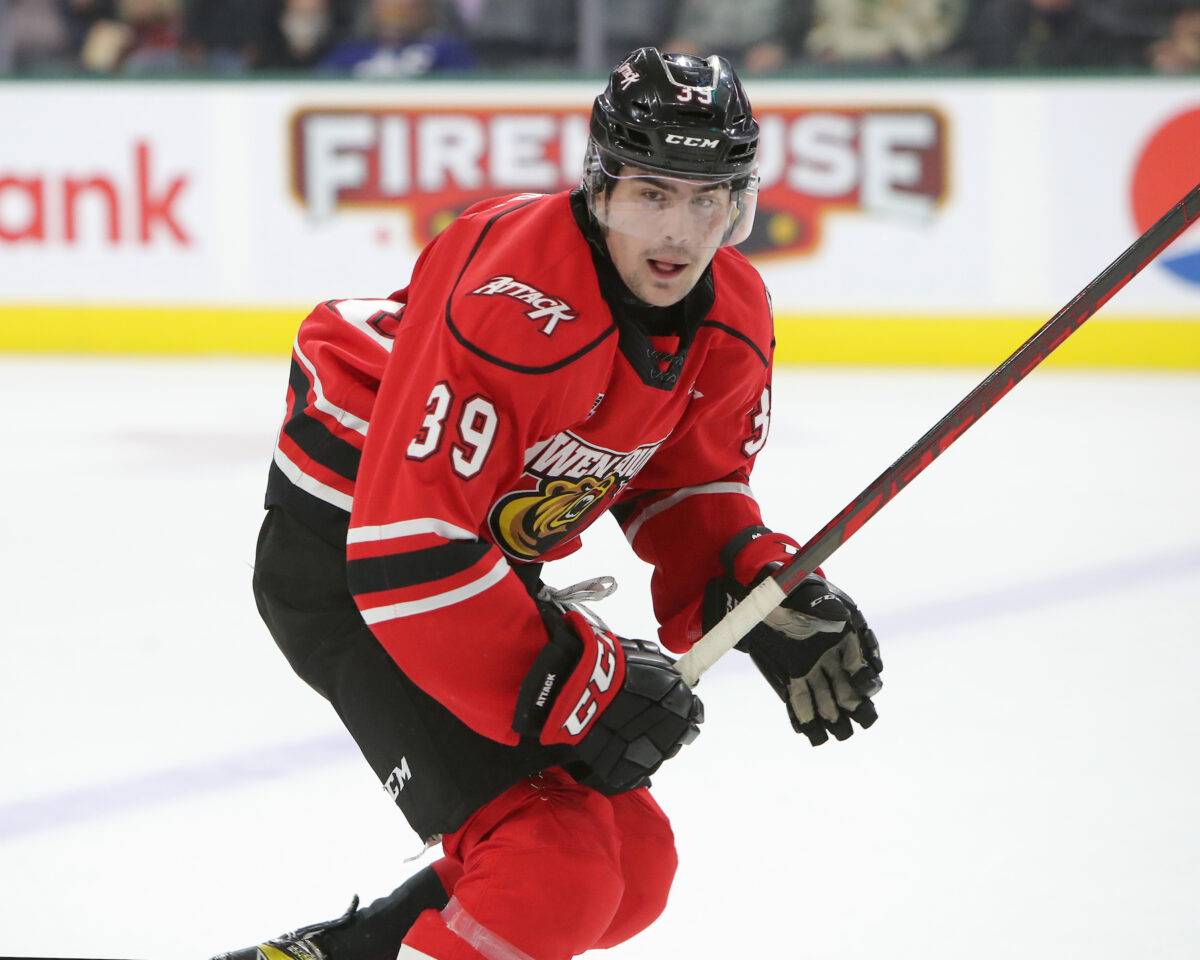 Or maybe the Senators are trying to add a familiar name to their team with Oliver Bonk, the son of long-time Senator Radek Bonk, who was drafted by the team third overall in 1993. The younger Bonk doesn't fill a major organizational need as much as Barlow, but it's tough to pass up an offensively-minded right-handed defenceman, especially one that already stands 6-foot-1. The Senators also have a penchant for drafting sons of former players; Jorian Donovan, Tyler Boucher, Brady Tkachuk, Drake Batherson, Jake Sanderson, and Ridly Greig all come from hockey families.
How Will Dorion Address the Goaltending Situation?
The Senators are nearly ready to push for a serious playoff spot but have been held back somewhat by their goaltending. Last season, Matt Murray was supposed to be the answer to a shaky crease, but he was dumped to the Toronto Maple Leafs at the 2022 Draft. This season, it was supposed to be Cam Talbot, who was told he would not be back for 2023-24 after he and the team were unable to agree on the term and value for his next deal. So who's next?
The rumour mill has been circulating several goalies, most notably Connor Hellebuyck, who has all but stated that he won't re-sign with the Winnipeg Jets. He would be a fantastic addition for the Senators and put them immediately into the playoff picture, but they can't add him unless they move DeBrincat. Carter Hart is another interesting option, as the Philadelphia Flyers under new GM Daniel Briere are cleaning house; they've already moved Ivan Provorov and Kevin Hayes, hinting that more moves are on the horizon. With Hart's inconsistent performances over the past few seasons, it seems that his days are also numbered, and he's far cheaper than Hellebucyk. Juuse Saros and Thatcher Demko have also popped up in the rumour mill as of late.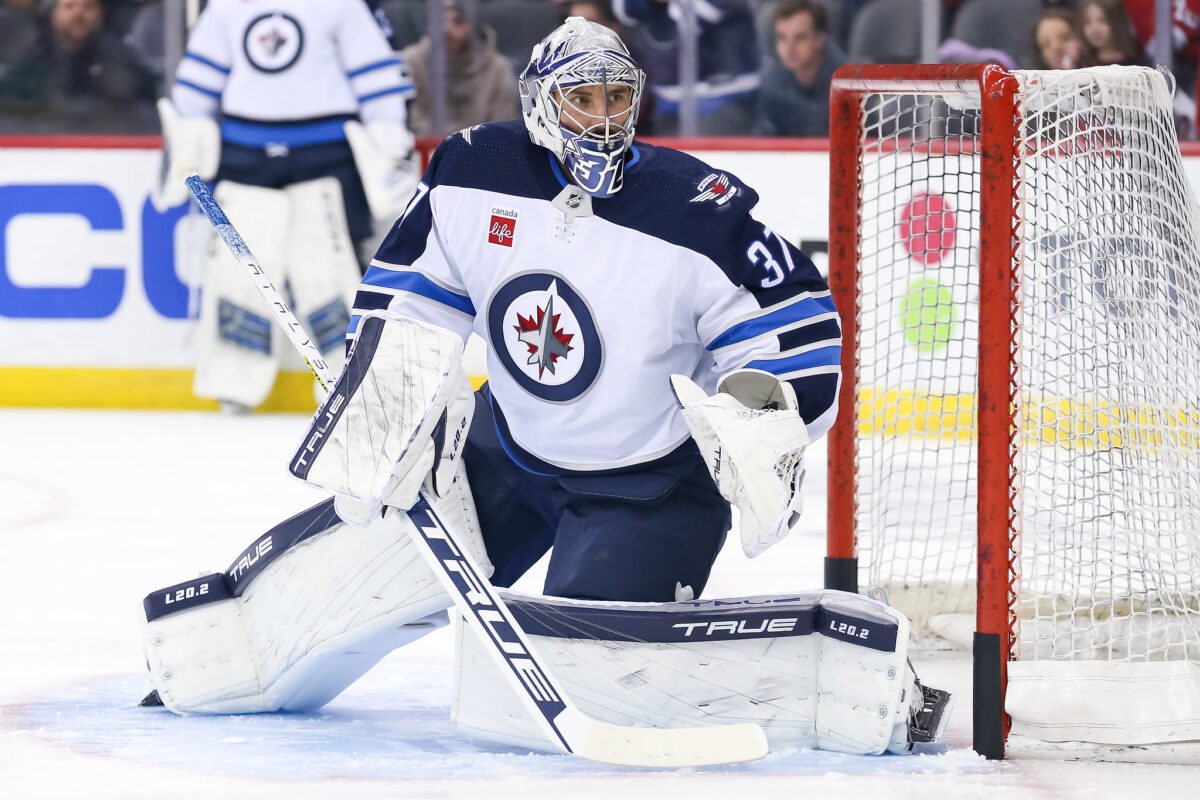 However, neither of those trades are easy to make and will likely come to fruition after free agency and further into the summer when teams know more about what their roster will look like. If no trades materialize in the next 24 hours or so, the Senators could always look to the draft floor to add a goalie. Armed with only a fourth-round pick, they could look to overage prospects Adan Gajan or Tomas Suchanek, who would be ready to join the Senators sooner rather than later, or aim for a more unproven talent like Damian Clara or Jacob Fowler. Regardless, anyone they select will be at least three years away from making an impact at the NHL level, forcing the team to rely on the duo of Mads Sogaard and Anton Forsberg for the foreseeable future.
The Senators are a Team to Watch
Dorion has proven time and time again that he is not afraid to make a big move like the DeBrincat trade, which all came together fairly quickly. He is also willing to wait until the price is right; the Chychrun deal was rumoured to be in place for months before the trigger was finally pulled at the 2023 Trade Deadline. His history of doing the unexpected already makes him one of the most interesting GMs heading into draft day, but with so many questions surrounding the Senators, they'll certainly be one of the busiest teams heading into the offseason.
---
---