It's not yet April, but you could forgive the Ottawa Senators for treating the next week with an intensity and desperation akin to the postseason.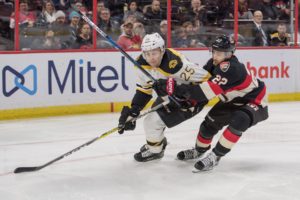 In those seven days (March 19 to 25), the Senators will face the Atlantic Division-leading Montreal Canadiens twice (having lost to them Saturday night), as well as the third-seeded Boston Bruins and the potent Pittsburgh Penguins. That's about as tough a stretch as you'll find at any point in Ottawa's schedule, and it couldn't come at a more critical point in the season.
Going into Saturday night's game, the Sens, thanks to some terrific play in the last few months, had trimmed Montreal's division lead to just a single point. With two more crucial games remaining between the teams, the division title could very well be decided before the calendar even turns to April — especially if Ottawa's recent success against the Habs continues.
Got the Canadiens' Number
With arguably the best goalie in the world, Carey Price, manning the crease, an offence led by one of the league's best goal scorers in Max Pacioretty and a supporting cast that rounds it all into form, the Canadiens are a formidable opponent to be sure. But funny thing about sports — sometimes that just doesn't matter.
Whether it's a mental edge, a style of play that's simply too tough to adjust to or any number of a myriad of factors, the Sens just keep finding ways to get the better of their rivals to the east on a regular basis. Going back to the 2012-13 season, the Senators have amassed an 11-5-4 regular season record against the Canadiens, outscoring them 65-54 in the process.
For many, it would likely come as a surprise to hear that much of that damage has been done with Price in the net, adding another layer of oddity to this always-interesting rivalry. In that same five-year period, Price has a modest 6-3-2 record, but his save percentage and goals-against average have been above .900 and below 3.00 respectively in just one season (2012-13).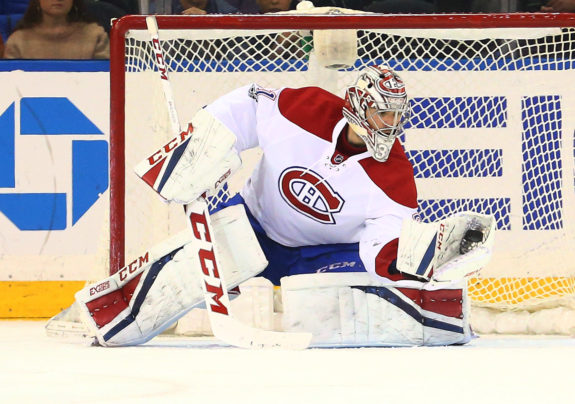 Ironically, it was in the 2013 playoffs that Price turned in one of his worst collective performances against the Sens. Although his record was just 1-2 — he was pulled from Game 4 and missed Game 5 of Montreal's first-round series due to injury — Price allowed 13 goals in his four starts and posted an .894 save percentage.
In fairness to him, Price practically singlehandedly led the Canadiens to their 4-2 playoff series win against the Senators in 2015, and his career 18-8-4 record, .916 save percentage and 2.46 GAA against them is nothing to scoff at. But it's a safe assumption to say Price hasn't exactly waited with any kind of eager anticipation to face the Sens in recent years.
Change of Fortunes
That same sentiment can hold true for any team that has had to face the Sens in the calendar year 2017. They started the new year with two hard-luck losses to the Washington Capitals by a combined 3-1 margin, with their bye week sandwiched in between, but rebounded quickly with a string of five wins in six days immediately thereafter.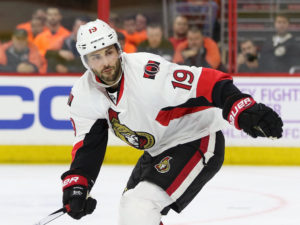 Winning — especially in bunches — is something the Senators have made a habit of doing quite often these past few months, as they've reeled off separate five- and six-game winning streaks in that time. Coupled with an ability to stop the bleeding when they do lose, their winning ways have also helped propel the Senators up the standings, turning what was once a pipe dream of grabbing tops in the division into a reality.
The Senators have also been the fortunate benefactors of some poor play from the Canadiens, who have once again wasted another great start to a season. After losing their second game of 2016-17, the Canadiens won eight consecutive and 12 of their next 13 to create a big cushion in the standings, but have since seen that cushion whittle away to almost nothing.
But make no mistake — the Sens have also helped themselves by winning when they've needed to and beating some difficult opponents in the process. They'll have to do both in the next week if they hope to keep pace with or, better yet, catch the Canadiens. But with the Bruins still fighting to solidify a playoff spot and the Penguins in a three-way battle for first in the Metropolitan Division, it will be no easy task.
Whether the Sens would rather finish second and face an easier opponent (if there is such a thing), or finish first and set up a likely matchup with the New York Rangers — albeit with home ice advantage — is another issue altogether, but a good problem to have.