The 2023 NHL Entry draft is a matter of days away. Despite desperate pleas from the fanbase, the San Jose Sharks managed to land the fourth-overall position in the draft. While they will miss out on Connor Bedard, who is likely the next generational talent in the NHL, they will still get a wonderful chance to draft the next cornerstone of the franchise. However, despite how fantastic the prospects in this year's draft are, the Sharks' first selection is not as clear-cut as it may seem.
Related: 2023 NHL Entry Draft Guide
---
Latest News & Highlights
---
Even though there is a good chance that any of the players drafted in the top four of this year's draft could go first overall in any other year, there is no clear order as to who should be selected where. While Bedard and Adam Fantilli are pretty much guaranteed to go first and second, the next three or so picks become less clear. However, with the position the Sharks are in, they may not be able to take as many risks with this draft pick as they could in any other year.
Sharks Can't Afford to Draft a Bust
While this is something the Sharks will likely not need to worry too much about, they can not afford to draft a player in the first round that does not transition to the NHL. They are still in a position where the Erik Karlsson trade continues to pay off in spades for the Ottawa Senators. The prospect pool has been demolished by several failed runs at the Stanley Cup. With a draft as stacked as this one, getting a top-tier prospect is a must.
The three prospects that the Sharks will most likely have to pick between are Leo Carlsson, Matvei Michkov, and Will Smith. One of these three players will almost undoubtedly be selected by the Columbus Blue Jackets with the third-overall pick, which would narrow the Sharks' options down. Of those three, the player who carries the biggest risk is Michkov, who will be unable to join the NHL until his Kontinental Hockey League (KHL) contract ends in three years.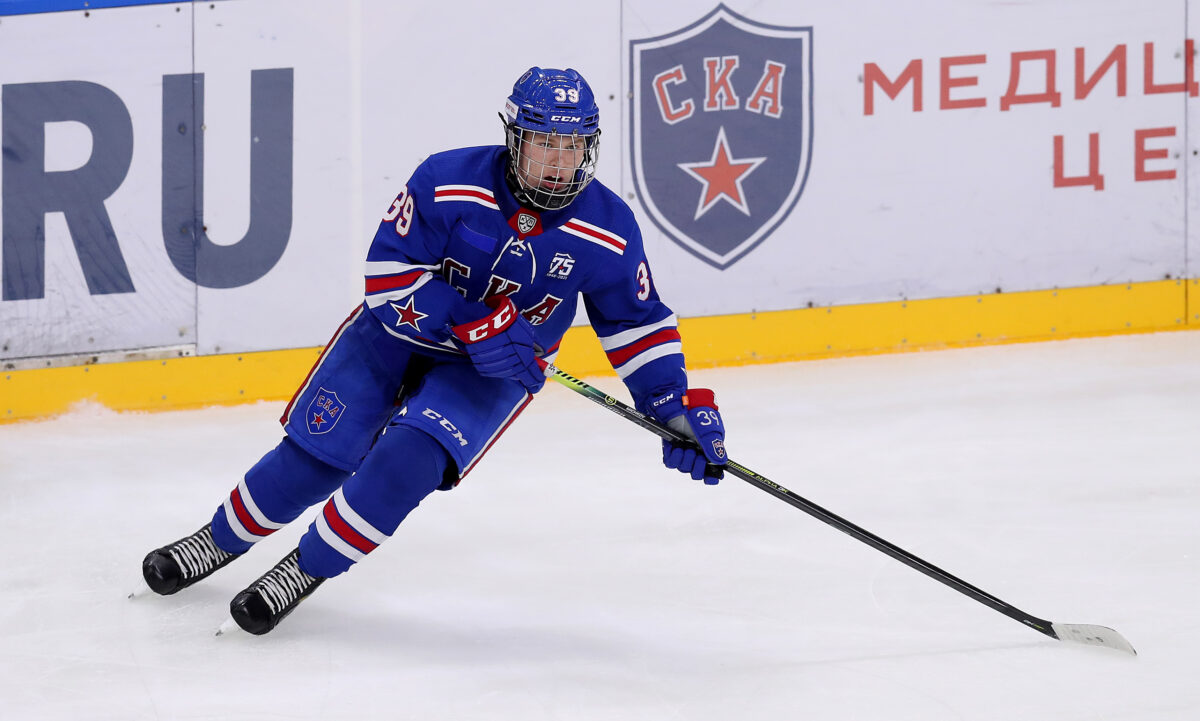 With Michkov's NHL future being a bit less obvious than the other prospects, the Sharks are in an awkward position with whether or not he should be their target at the draft. They will almost certainly not be in a position to compete within three years, so the waiting time is not a big issue at all. His skill would certainly be welcome as well, but there is one scenario where the Sharks may be able to avoid worrying about their selection whatsoever.
Sharks Have One Path to Avoid Draft Concerns
Realistically, the only way the Sharks can avoid having to take any risks is for Carlsson to drop to fourth. He fits nearly every mark that they should be looking for in a good center, and with comparisons to Anze Kopitar, it's hard to argue against adding a player like that to their prospect pool. However, while that would be ideal, it also seems the least likely outcome for the Sharks.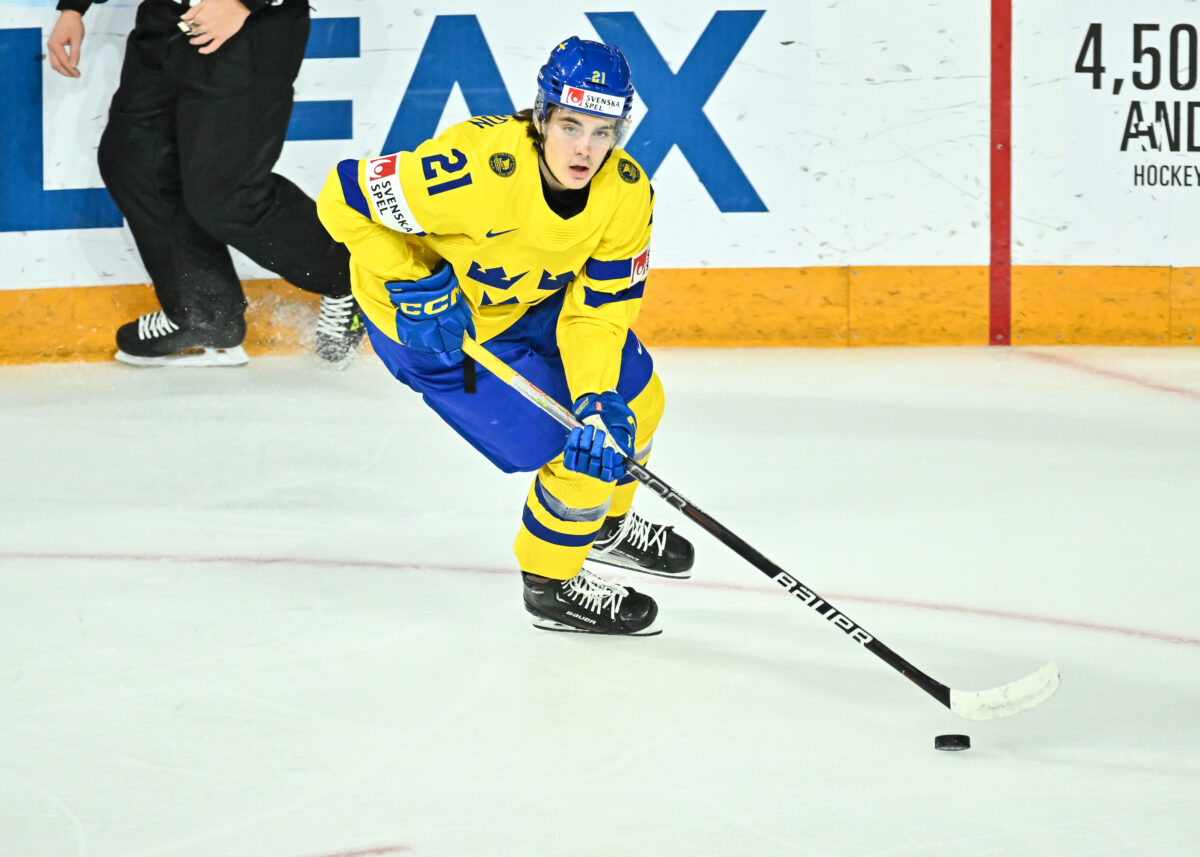 If the Blue Jackets are truly looking to add a center, then there is a very small chance they settle for Smith over Carlsson. This would slot the Sharks back into the Michkov vs. Smith debate, which creates a much higher chance for uncertainty. While this is still far from a devastating position for the Sharks, it does run a lot more risks that they would be able to avoid by taking Carlsson.
Regardless of who the Sharks decide to take fourth overall, they have a fantastic shot to add the future face of the franchise to their prospect pool. As long as Mike Grier weighs his options appropriately, he will do a great job setting this team up for success in the future. No matter what, Sharks fans should be excited to see what happens on June 28 when the first round of the draft takes place.
---
---