As the holidays approach, the Western Conference elite jockey for top spots.  The Sharks currently sit in third place in the Pacific Division despite a staggering 46 points before December is even half over.  That would put them on pace for 114 points by the end of the season!  Well, that is good for fifth best in the West and out of home ice advantage in the playoffs.  In other words not good enough.  Consequently, Doug Wilson should send his Sharks wish list to Santa soon if he wants results.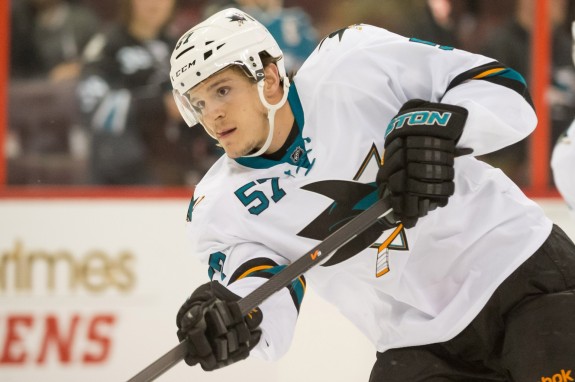 Sharks Wish List: 5 Holiday Gifts For Team Teal
Remember Team Teal when you get your holiday shopping done.  While they are on pace for their second best season in franchise history, they could still use some help this holiday season.
Marty Havlat Finds a Time Machine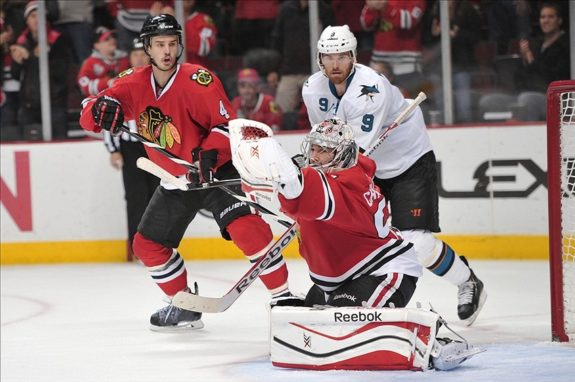 Back in 2008, Marty was in his final season as a Blackhawk.  He played 81 games, scored 77 points, and earned a +29 rating over the course of the season.  How great would it be to see that again?  In a teal uniform, Marty has been a shell of his former self.  He was never a 100-point player, but he was effective and fast on the ice.  Now, he has been bumped down to the fourth line and is fighting for playing time.  The front office has stood behind the embattled forward through his struggles.  So, instead of wishing for a trade partner, Doug Wilson would rather Marty miraculously find his way back to his Blackhawks form.
Logan Couture Decides to Stop Waiting Until the Shootout to Score
Ten goals on the season is nothing to be ashamed of.  But Logan Couture is entering his prime and should be a 40-goal scorer.  He has been the best shootout man for San Jose, however, scoring 5 more goals in the skills competition.  30 points is still a solid performance thus far.  Believe me, it's not a bad thing that he has become a leader and is earning more assists, but goals would still be nice.  The Sharks need multiple scorers to say competitive in this diabolical Western Conference.  Logan Couture needs to step it up.
Raffi Torres Comes Back Just as Effective as Before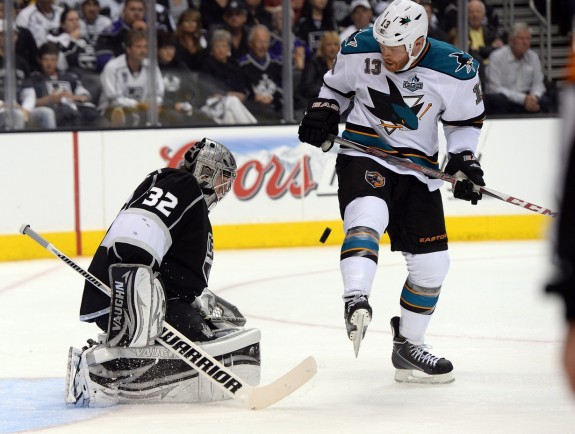 Hurt during the preseason, the new year brings with it the looming figure of Raffi Torres.  The Sharks are one key cog away from rolling four very dangerous lines at once.  Torres is that key cog.  He will bring the third line back up to a scoring threat.  His return will make the fourth line strong as well.  And of course, Raffi will bring back his trademark grit and heavy hitting to make the Sharks a more complete team.  The Sharks aren't in desperate need of his help, but when he returns, it will be a welcome homecoming for a former villain of San Jose.
Joe Thornton Nets the First 100 Assist Season Since 1991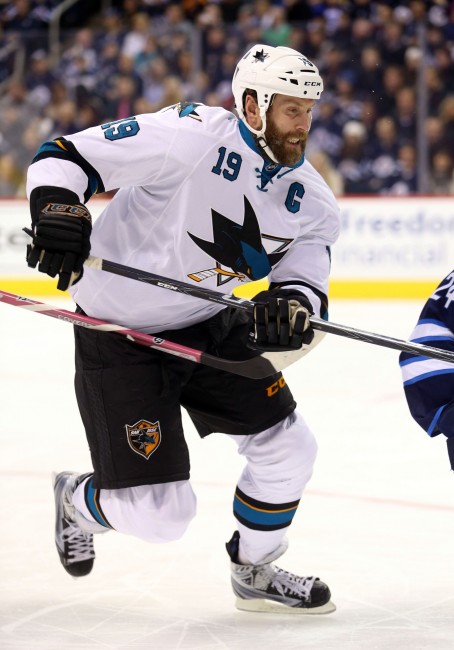 Jumbo is passing Hall of Famers left and right on the all time assists list.  His thirty so far have him at the top of the points list in San Jose.  He is now 26th all time in helpers.  He has shown that he is perfectly content feeding his teammates all game long.  And with Brent Burns and Tomas Hertl alongside him, he doesn't need to score. Currently, he takes 1.3 shots per game.  That is way too much.  Don't shoot at all Joe.  Really, just keep passing it to those youngsters next to you.  If you've somehow got a breakaway and can still skate away from the chasers, go ahead and take that chance.  But other than that, I'd rather see a 100 assist season before a double digit goal total by season's end.  No matter what way you slice it, 100 assists in a single season is remarkable.
The Western Conference Somehow Stops Being Cutthroat
This one isn't so much of a wish, but more of begging for a miracle.  The Pacific Division has five teams with over 40 points.  The Central Division has four with the Blackhawks already eclipsing 50.  The entire Eastern Conference?  Three.  The Sharks would be a point behind the Penguins for the top seed.  They are comfortably in the playoff picture, but they could coast to a 1 or 2 seed in the East.  The Sharks wish list ends with hoping that some teams start to come back down to Earth in the West.  However far-fetched that sounds, aren't miracles what the holiday season is all about?
Check out our partners at TiqIQ for the best deals on San Jose Sharks tickets for all 2013-14 games.
Kenneth is a graduate of the University of San Francisco in Politics and Chemistry. But his passion in life has always been hockey. He has played since he was four and even coached a few teams. Kenneth writes for the San Jose Sharks at thehockeywriters.com