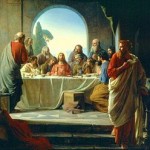 Throughout history, there have been a myriad of truly jaw-dropping, horrifying, ignominious characters that have withstood the test of time and reside in infamy, even today.  Christians will point immediately to Judas Iscariot, who betrayed Jesus for thirty pieces of silver by identifying him to the soldiers of Caiaphias with "the kiss of Judas", which led to him being handed over to Pontius Pilate's minions and his eventual death on the cross.  Not to be outdone, there was the fearless and bloodthirsty ruler of the Hunnic Empire popularly known as Attila the Hun, who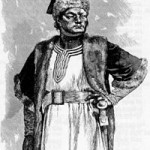 ruled an empire that stretched throughout much of modern-day Europe from 434 until his death in 453.
After that, nothing happened for almost 1,500 years until the late 1930's, when – you guessed it, as he was the most notorious figure of the 20th century –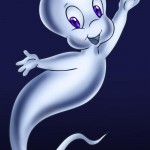 Casper the Friendly Ghost was created.  The demonic apparition has haunted pop culture for over seventy years, even vexing veteran aw-shucks character actor Bill Pullman (as well as vapid audiences) for 101 minutes on the big screen in 1995.
However, none of this compares to what remain today the most vile, evil, unconscionable representations of villainy in the history of the planet.  Parents, be warned –  the following may not be suitable for small children:
I know I'll be having nightmares tonight after witnessing that unspeakable carnage
Speaking of which, the Sharks/Ducks two-game dance step in the last week of the regular season (games tonight at the HP Pavilion in San Jose and Wednesday in Anaheim at the Honda Center) has the possibility of doing grave damage to Anaheim's postseason aspirations.  The Ducks are in 7th place as of this writing, just four points ahead of a desperate Calgary squad who climbed superman Jarome Iginla's back and rode him to a dramatic, come-from-behind 3-2 victory over the St. Louis Blues last night.  Anaheim is en fuego, having gone 8-2 in their previous ten games and 12-3 in their last fifteen.  Likewise, so is San Jose, with a 15-2-3 record over their last twenty games.
The similarities don't end there.  San Jose scores goals at a 2.92/game clip; Anaheim is a fraction behind at 2.84/game.  Both are in the top eleven, offensively, in the league.  Each team is terrific on the power play:  the Sharks are third overall at 23.4%, whereas the Ducks are fifth at 22.6%.  Neither team is particularly adept at penalty killing, as Anaheim is 20th at 81% and San Jose 23rd at 80.2%.
In short, there are a lot of things they have in common, and a playoff series between the two clubs would be like watching 60 minute versions of this crazy Wang Liqin versus Ma Lin ping pong rally:
However, there is one significant difference between these two otherwise evenly-matched clubs, and it can be summarized by the role Lionel Hutz plays here:
Yes, that's right – defense.  San Jose is ninth in the league in goals allowed per game at 2.52/game, whereas Anaheim is a paltry 20th at 2.87/game.  Now, I know what you're thinking:  why isn't Lionel Hutz wearing pants in that clip?  I don't have an answer for that.  You're also thinking that the statistic is somewhat skewed by the Ducks' early-season struggles, and you'd be right.  Anaheim gave up just thirty goals in the month of March, or 2.14/game.
The key difference, perhaps, is the heavy reliance Anaheim has placed on Calder candidate Cam Fowler this season.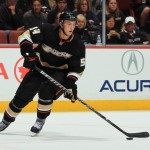 There is no denying Fowler's upside.  Ranked as high as third in some ratings services, he was selected twelfth overall by the Ducks in the 2010 draft.  He has more points than Dion Phaneuf and he's logged big minutes for his team this year.  He's also a team-worst -24, far below the next lowest player on the club.
It takes a while to adjust to the speed and pace of the game, as well as learn the tricks of the trade.  Fowler's presence is certainly a net positive for the Ducks, both now and in the future, but it is undeniable that the team's decision to pluck him from the OHL's Windsor Spitfires and helicopter him directly onto the NHL ice has led  to his poor +/- and, arguably, to Anaheim's overall defensive struggles during the first five months of the season.
Having said that, it appears that a top seven of Lubomir Visnovsky, Francois Beauchemin, Toni Lydman, Cam Fowler, Luca Sbisa, Sheldon Brookbank and Andreas Lilja just doesn't quite stack up to San Jose's stable of Dan Boyle, Marc-Edouard Vlasic, Doug Murray, Jason Demers, Ian White, Kent Huskins and Niclas Wallin.  Thus, although the teams seem to match up well in most other respects, it seems that the Sharks have the edge in this all-important area, and that could mean bad things for a very concerned Anaheim squad who not only have to play the division leaders twice, but a desperate Dallas Stars as well as a season-ending home-and-home battle with arch-rival Los Angeles to finish out the schedule.
The battle lines will be drawn tonight.  San Jose still has plenty to play for, as the 2nd seed in the West is up for gabs.  Long-time Sharks player Patrick Marleau has saved his best hockey for the stretch run, scoring two goals in Thursday night's playoff-clinching 6-0 victory over Dallas. Referring to Marleau, Sharks' captain Joe Thornton said, "He looks like the best player in the world.  He's just so powerful.  He's scoring.  He just gets into these grooves.  He's very, very hard to stop."  That's a double-dose of verys.
The puck drops tonight at 7:30 local time.  Let's just hope the ghastly, cloven-footed Wiggles aren't in the stands.