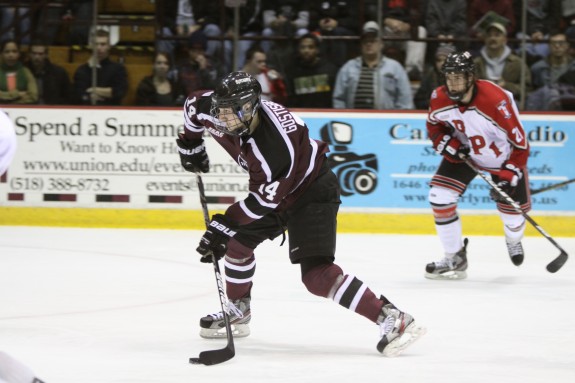 I remember sitting opposite the draft board at the Consol Energy Center on the 2nd day of the 2012 NHL Entry Draft.  As a Flyers fan, I was happy the club had selected Scott Laughton the night before and Anthony Stolarz with their first pick of the day.  Their 3rd round pick was still approaching and there were some very intriguing names still left on the board.  Names like Brady Vail, Matt Grzelyck, Daniil Zharkov, Kevin Roy, and Matia Marcantuoni hadn't been called yet.  So with the 3rd round pick the Philadelphia Flyers selected Shayne Gostisbehere.
My original reaction was, "WHO?!?!?!"
Fast forward to today, and now I'm happier than ever that Gostisbehere was picked when he was.  He's been nothing short of brilliant this season.
Last year, Jeremy Welsh put Union College on the map by helping them reach the Frozen Four.  He powered the Dutchmen to their first Frozen Four appearance as a Division I school notching 44 points in 40 games in his junior year.
This year, Gostisbehere has taken the reigns and, as a result, has achieved much success in his short career.
Halfway through the season, Gostisbehere got the call every young hockey kid dreams of – to play for your country at the World Junior Championships.  Team USA had fresh, young, skilled, gritty talent and wanted to put the previous years dismal effort behind them.  While names like Seth Jones and Jacob Trouba were looked to as the "go-to" defensive pairing, a small statured 5'11" sophomore from Margate, Florida slowly became a key factor for Team USA's blueline.
Gostisbehere only finished with two points in the tournament, but stats don't tell the whole story.  He was featured countless times on the top powerplay unit and was paired with Trouba, which turned out to be the USA's best defensive pairing all tournament.  Shayne's lone goal was one of the nicest one-timers I have ever seen (video below):
For a smaller defenseman, the Florida native really packs a punch.  From that point on, I knew the Flyers didn't make a mistake with their 3rd round pick.
The fact he scored a goal or only posted posted 2 points all tournament wasn't that big a deal.  The best part was winning the gold medal against Sweden, much of it powered by Gostisbehere's defensive play, an aspect of his game he has focused on the past year.
Since his return to the Union lineup, the team has achieved a 12-6-1 record the second half of the season and has secured it's 2nd straight ECAC title with a win over Brown in the annual ECAC tournament.  Gostisbehere has already eclipsed last year's point total with 25 points on the season, which is 2nd among defensemen.  The club is currently riding a 6-game winning streak into the Frozen Four tournament.  The sombering news is they will have to face last year's national champs, Boston College in the first round on Friday.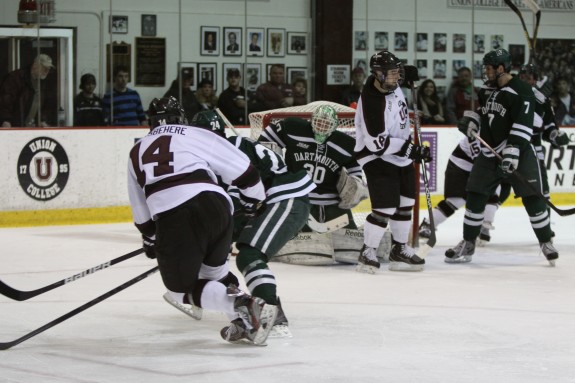 Then again, I don't think Union was given much of a chance last year either and they found themselves among the elite.  But with a potential game-changer like Gostisbehere on the backend, anything is possible.  The Dutchmen are as hot as they've ever been and much thanks can be accredited to their blueline.
When draft day rolled around, Shayne Gostisbehere was labeled a "boom-or-bust" player.  Looking back over the past year, Gostisbehere is looking a lot more boom than bust.
Follow Shawn Reznik on Twitter: @ShawnTHW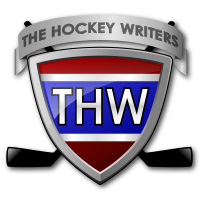 The archives of THW contain over 40,000 posts on all things hockey. We aim to share with you some of the gems we've published over the years.