Earlier this season, the Toronto Maple Leafs announced a price hike in their regular season tickets stating that scalpers were one of the reasons behind it.
Now, fans of the franchise might be more interested in heading to Washington if they hope to catch a first-round game between the Leafs and the Washington Capitals. If you're asking why, it's simple. The affordability of postseason tickets in Toronto is exceeding what some fans are able to or even willing to spend.
Worth the Ride
According to StubHub, the cheapest tickets available for the Maple Leafs first (and possibly only) two home games of the first round start at $260 USD. That's $348 CAD and did we mention that's in the nose-bleeds?
Ugh. The cheapest Leafs playoff tickets are $345.00 each. I just can't. #TMLtalk

— Amanda Cupido (@acupido) April 11, 2017
If you're looking to get closer to the action, lower bowls tickets are going for $422 USD and just over $560 CAD, per ticket.
Let me guess, your couch and a cold Budweiser from your fridge is starting to look a lot better than seats at the Air Canada Centre. But if you feel like being at an arena to catch some of this first-round series, there is another option. Why not take a trip to Washington, D.C., to catch the Leafs in action?
Here's how Trivago breaks down a road-trip to Washington for those Leafs fans looking to make the trek.
Tickets (in the nose-bleeds) start at just $45 each. Hotel prices are averaged out to roughly $268 per night with round-trip gas costing around the $80-mark. Now, imagine halving that with a friend. What if you had three friends joining you?
If there were four of you, combined your ticket, hotel and gas would cost around $132 USD each – nearly one-third of what Leafs fans will be paying for the cheapest seats in Toronto.
Are the Leafs Worth the Trouble?
Let's face it, nobody is giving the Maple Leafs a chance against the Presidents' Trophy-winning Caps. After all, with guys like Alexander Ovechkin, Nicklas Backstrom and Evgeny Kuznetsov, the Capitals should be able to make a deep playoff run. But we've heard that before.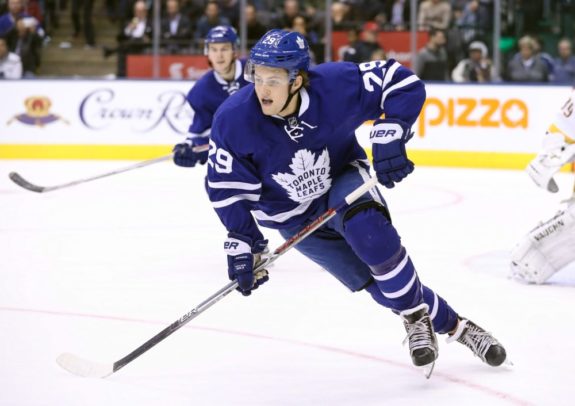 While the Capitals dismantled the Leafs in their final meeting of the regular season – winning 4-1 – the other two meetings weren't as one-sided as people think this series will be.
The Leafs won the first meeting of the regular season by a score of 4-2 and lost a one-goal game in January by a score of 6-5. To say the Leafs are going to be defeated in four straight is to ignore what this young squad has done all season.
That being said, Maple Leafs fans shouldn't get their hopes up either. The Leafs aren't exactly on the same level as the Capitals just yet, but are on their way to becoming a legitimate perennial threat.
So while it might not be worth the $400-500 for fans to see their team play at home in this year's NHL playoffs, a trip to Washington for roughly $175 CAD might be just what the doctor ordered for these long-suffering Leafs fans eager to witness some postseason hockey.