It's been a little while since we last looked at possible trade targets or free agent acquisitions for the Edmonton Oilers this summer but a name came across the NHL rumor wire that might just be too good not to at least look at. With the Oilers heavily rumored to be looking at moving Milan Lucic, should they, they'll be taking away a left wing spot in their top six and could need to look at replacing it.
Clearly, when Artemi Panarin's name came out in Columbus as a trade option for the Blue Jackets, no one would be silly enough to think Lucic for Panarin would be the centerpiece of any deal. But, if the Oilers do move Lucic, what will they do at left wing? Would the Blue Jackets even consider Lucic as part of a bigger trade that also includes a name like Jack Johnson or Brandon Dubinsky? Could Edmonton and Columbus do a bad contract for bad contract while getting a good player for a good player?
If Panarin is actually available, there are a number of teams who will have interest. Should the Edmonton Oilers be one of them?
Why Is Panarin Available?
It was just revealed on Tuesday that the Columbus Blue Jackets might be feeling out the marketplace for their dynamic left-winger. As shocking as that might sound, the reason is Panarin's unwillingness to discuss an extension of his contract on July 1, 2018, and this has left the Blue Jackets to wonder if they might have trouble in the fall getting a deal done. If Panarin won't sign, is it best to try and get the highest value possible before learning that he's becoming a trade deadline deal and the return won't be as high?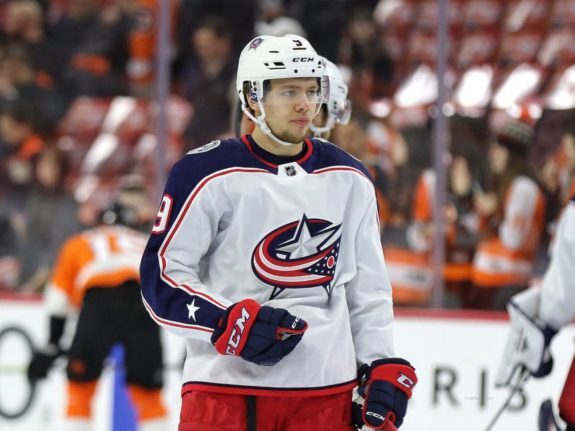 The team has not openly discussed a trade and still feels confident they have time to make something with Panarin work but the following quote did come from the Blue Jackets organization. Aaron Portzline tweeted directly from Blue Jackets GM Jarmo Kekalainen:
Artemi is an elite National Hockey League player. Our position has been that we want him to be a Blue Jacket for many years and that has not changed. He has a year left on his contract, so there is plenty of time to work towards that end. Should anything change moving forward, we will address it at that time and any decision we make will be in the best interest of our club.
Related: NHL Rumors: Trotz, Panarin, The Leafs, More
How Would Panarin Help the Oilers?
This may be the easiest question anyone ever asks about the Edmonton Oilers all season. At 26 years old, Panarin is a dynamic and elite offensive player. He proved after last season that he doesn't need someone like Patrick Kane to get his points and alone, he can push his own line. He had 27 goals and 55 assists in 81 games last season — which was actually up from his totals playing with Kane. It's no coincidence Panarin had a strong season and the Blackhawks missed the playoffs for the first time in what feels like forever.
Should Lucic go, adding Panarin would give Edmonton huge flexibility on the top line beside Connor McDavid. Between Ryan Nugent-Hopkins and Leon Draisaitl both able to move between center and wing, and Panarin on the top line in the left wing spot, the Oilers would be more dangerous than ever. Should Panarin fit on the second line, he can give Edmonton two huge threats for more the majority of any game and dramatically improve the team's power play as a first-run option.
This year, he would actually help the Oilers salary cap situation but it would be the years after that might take some juggling.
Related: Should Oilers Go for Patrick Maroon?
What Would A Deal Look Like?
This is the scary part about this entire scenario. GM Peter Chiarelli badly needs a win when it comes to a trade in the offseason. He's not been all bad trades but his track record of late has not been good and while dealing for Panarin certainly means he'd be getting potentially the best player in the trade, there is a real danger to any deal that could be disastrous if Panarin does not re-sign in Edmonton.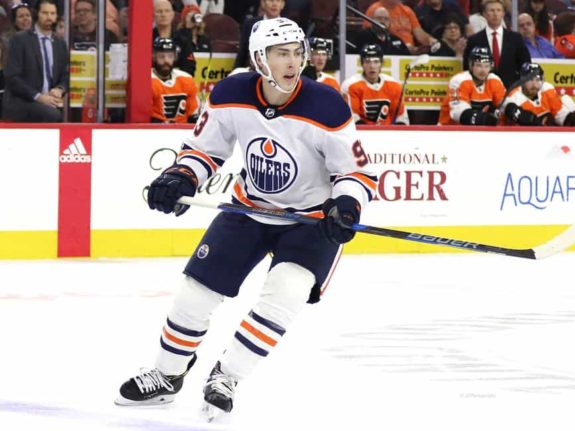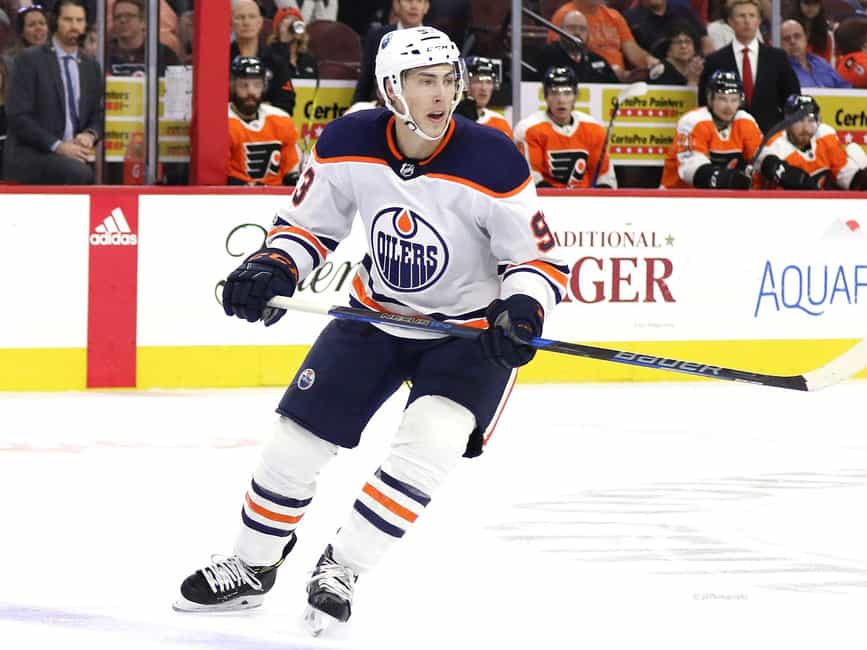 The Blue Jackets will certainly ask for someone like Leon Draisaitl or Ryan Nugent-Hopkins, plus… Draisaitl should be a non-starter if you consider the Oilers would be trading a proven scorer with a long-term deal for a dynamic point-producer with a one-year contract. If not Leon, then Nuge and more assets? These are players who could help Columbus tomorrow.
Some might suggest the No. 10 overall pick, and that has value, but the Blue Jackets then take a piece out of their lineup without replacing it.
And no, the Oilers could not sell Columbus on Lucic plus the No. 10 pick for Panarin even though Lucic could contribute and No. 10 is a potential difference maker in this year's draft. This is a trade that might take creativity and salesmanship. If you have faith in Chiarelli, you hope the Oilers make a phone call. If you worry about Chiarelli, perhaps this is a deal you hope he steers clear from so the Oilers don't get fleeced on a guy who might stick around for only one season.