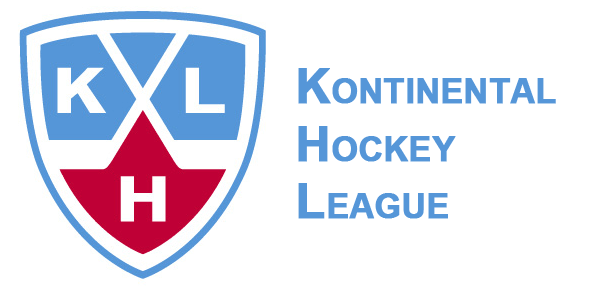 SKA St. Petersburg has advanced to the second round of the KHL Western Conference playoffs after defeating CSKA Moscow in five games. With the number one and three (Dynamo Moscow) seeds already moved on, second seeded Torpedo and fourth seeded Atlant are now just one win away. Here is a recap of Tuesday's Game Five.
Western Conference
(1) SKA vs. (8) CSKA
SKA wins series 4-1
Back home in Russia's northern capital, SKA St. Petersburg closed the book on the first round with a dominating 5-0 win over army men rival CSKA. SKA opened the scoring early in the first period with a power play goal from Dmitry Kalinin. The home team added two more before the first horn, including a shorthanded tally from Mattias Weinhandl. A goalie swap by CSKA could not stop the onslaught of goals from a determined SKA side.
(2) Torpedo vs. (7) Dynamo Riga
Torpedo lead series 3-2
Mikhail Varnakov scored the lone second period goal for either side as Torpedo moved past underdog Dynamo Riga, 4-3. Torpedo held the lead twice in a first period that saw five total goals from both sides. Those leads were however, short-lived as Riga refused to give in. After a rocky start Torpedo goaltender Vitaly Koval strung together two solid periods for the win. The series shifts back to Latvia for Game Six Thursday, where it is win or go home for Dynamo Riga.
(4) Atlant vs. (5) Severstal
Atlant lead series 3-2
Atlant continued the trend of home team wins in this series as it moved past Severstal, 3-1. Former Philadelphia Flyer Nikolai Zherdev opened the scoring for Atlant in the second period when he put a nifty move on a defender at the blue line then ripped a shot from the top of the right circle. Severstal would tie the game with a goal of their own in the third period, but a quick response by Atlant sent the fans home happy. Severstal, facing eliminaion, will look to continue the streak of home wins in this series when it picks up in Cherepovets on Thursday.
Three games are on the schedule in the Eastern Conference Wednesday. Top-seeded Traktor can advance to the second round with a win over Yugra. Meanwhile, underdogs Barys lead its series with Metallurg 3-1. Another upset of the third seed from Magnitogorsk will send Barys onto Round Two. As that is going on, Alexander Radulov and Salavat Yulaev will be looking to stave off elimination on the road against Ak Bars. Radulov has been held scoreless in the series thus far.